Filmmaker Madhur Bhandarkar responds to MP Jyotiraditya Scindia's allegations of 'Indu Sarkar', whose protagonist is said to be based on Indira Gandhi, being an anti-Congress film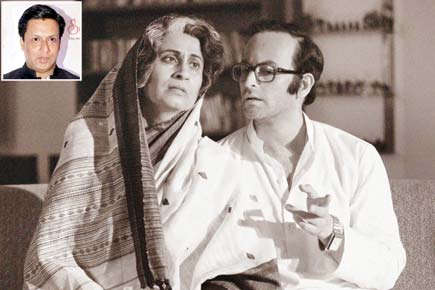 Madhur Bhandarkar hits back at claims of 'Indu Sarkar' being anti-Congress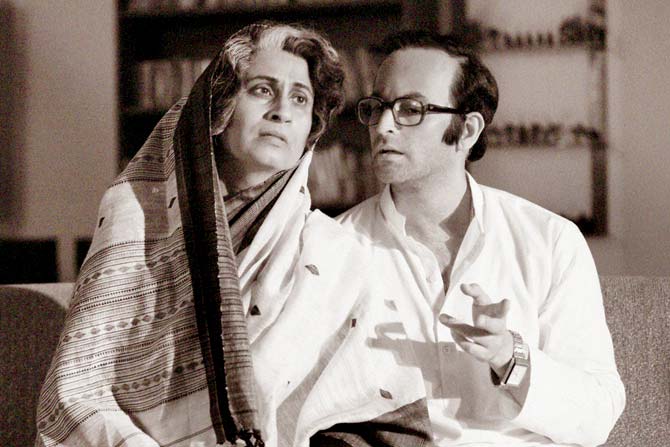 A still fromIndu Sarkar
Recently, a spate of films, including Karan Johar's Ae Dil Hai Mushkil (2016) and Alankrita Shrivastava's Lipstick Under My Burkha faced political protest. The latest project to have become victim of criticism is Madhur Bhandarkar's Indu Sarkar. Inspired by the Emergency imposed in India in 1975, the film's protagonist is said to be based on then prime minister Indira Gandhi.
On June 19, Congress MP Jyotiraditya Madhavrao Scindia expressed strong reservations about Indu Sarkar, calling it a propaganda project by the BJP.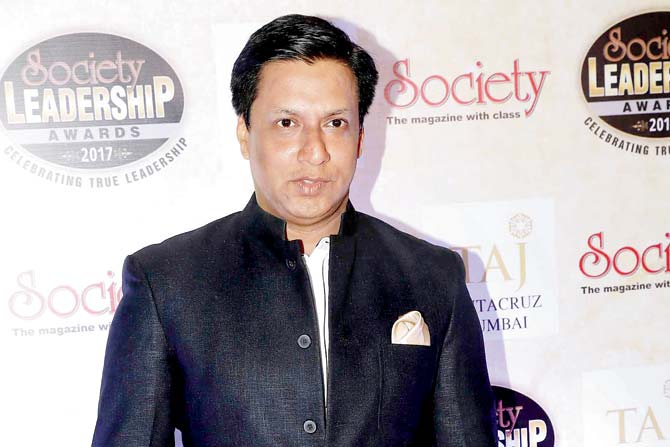 Madhur Bhandarkar
When contacted, Madhur Bhandarkar defended his film, saying, "There are many books, films, articles and even a five-part documentary [aired on Doordarshan] on the subject. Why didn't anyone object to them? I am not a fly-by-night filmmaker. I have been making hard-hitting, realistic films for 17 years, and they have been appreciated. Indu Sarkar is a period film set against the backdrop of the Emergency, with a touch of drama. The events in the movie are inspired by true incidents, and I thought it was important to tell this story, especially to today's generation."
On June 26, 1975, Indian president Fakhruddin Ali Ahmed drew on Article 352 of the Constitution to declare a state of internal emergency, stating that the "the security of India is threatened by internal disturbance". From then until March 21, 1977, Indira Gandhi took all measures to crush voices of dissent. Opposition leaders, including LK Advani and Jaiprakash Narayan, were arrested, media censored, and civil liberties suspended. The government also suspended the right to move court for enforcement of Fundamental Rights. The phase is often referred to as 'the darkest period in Indian democracy'.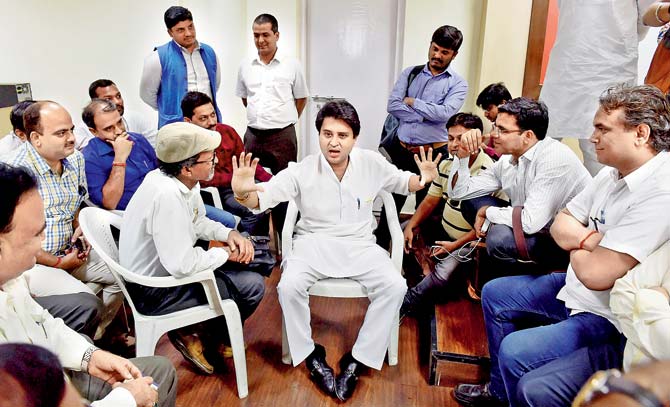 Jyotiraditya Scindia during a media interaction
There has been chatter that Censor Board chief, Pahlaj Nihalani, who has in the past made his allegiance to the ruling government apparent, will be lenient towards the film when it comes up for review, claiming that it doesn't require a no objection from the Congress party or the Gandhi family. Commenting on this, the filmmaker says, "There are no direct references in the film. Take the case of this dialogue -- Iss desh mein Gandhi ke maayane badal chuke hain. Who is to say which Gandhi I am referring to? I suggest that the film is seen in totality and then questioned. I'm going to take it to the censors in the next 10 days and hope no cuts are recommended."