The 44-year-old actress believes that speaking up for women to help them find a voice is a continuous process and that the social media is helping them find an audience to share their story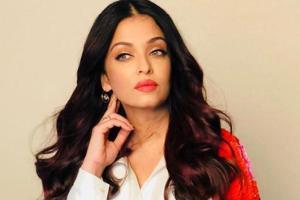 Aishwarya Rai Bachchan
Celebrated actress and former Miss World Aishwarya Rai Bachchan looks at the #MeToo movement gaining momentum as a positive sign and she believes that talking on women empowerment should be a continuous process.
"I think it is a good sign how the #MeToo movement is gaining momentum. However, I would refrain to comment on any specific case as that would be irresponsible on our part. At least some of these cases would become sub judice soon. So, I don't think it would be proper to talk about any particular incident," Aishwarya told the media on Tuesday.
The actress was present along with designer Sabyasachi Mukherjee for the launch of the new makeup line festival collection named "L'Oreal Paris X Sabyasachi Calcutta" for the special media interaction.