In an exclusive chat held at the mid-day office, writer and social-media sensation Mrs Funnybones Twinkle Khanna shines a light on fame and films, as she turns producer with the Akshay Kumar starrer 'Pad Man'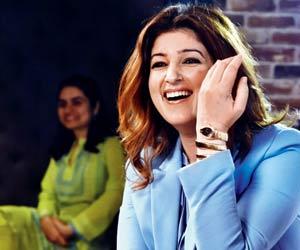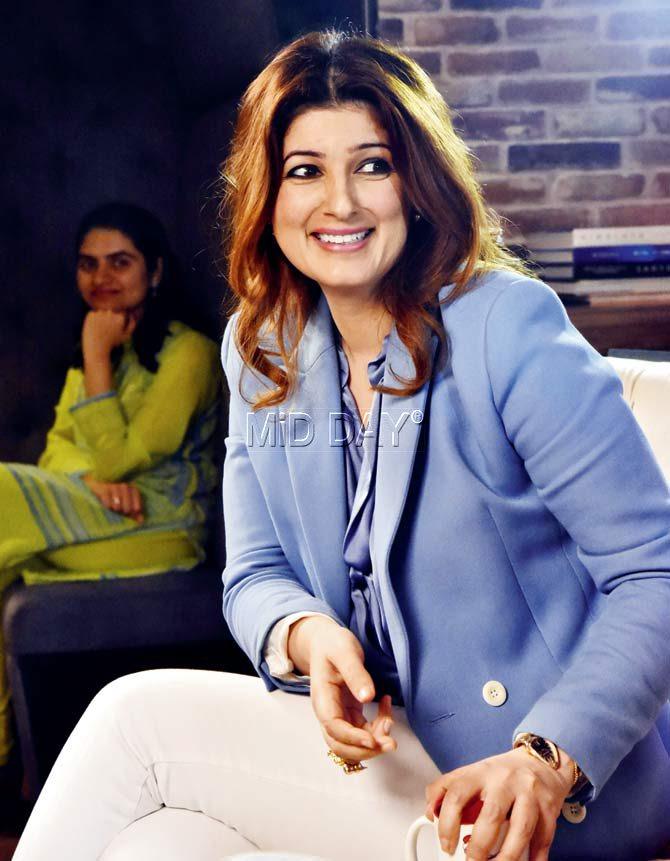 Twinkle Khanna with Team mid-day. Pics/Pradeep Dhivar
You mentioned you haven't given an interview as a producer before. To ease you in therefore, how about we start with what I'm sure you've been asked all your life: Twinkle, are you really named after the nursery rhyme?
The apocryphal tales from my childhood would suggest that I was named (Twinkle) because it rhymed with sprinkle and sparkle. Luckily, I wasn't named Wrinkle.
What's wrong with Wrinkle?
Well, Wrinkle would just be slightly worse than Twinkle. At least, here you're shining, there you're sagging. Having said that, for very long, I didn't like my name. I fought against it. But as with everything else, my perspective (on this) was influenced as much by literature as life. I read Jhumpa Lahiri's Interpreter Of Maladies, which has a short-story about a girl with a fancy Bengali name, who insists on introducing herself to everyone as Twinkle - her 'pet name'. Everyone is baffled by this, including her husband. And she's a popular, cool girl, who still insists on going by Twinkle. So I thought if she's okay with it, I can pull it off as well!