Don't miss this gem of a film. Its easy sense of humour is a refreshing change. You will come out feeling a little lighter and a little richer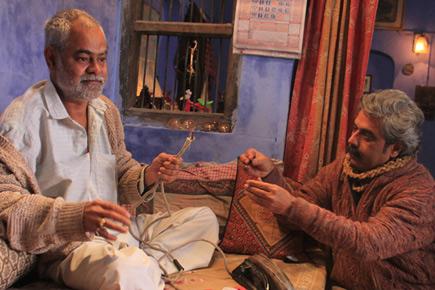 Ankhon dekhi movie review
'Ankhon Dekhi'
U: Comedy
Director: Rajat Kapoor
Cast: Rajat Kapoor, Sanjay Mishra and Namit Das

Directed by Rajat Kapoor, 'Ankhon Dekhi' is the simple story of an ordinary man. Bauji (Sanjay Mishra) leads a monotonous life in his small house in old Delhi till he is struck by a 'unique' thought one day. His life takes a turn when his daughter (Maya Sarao) falls in love with Ajju (Namit Das) and his family decides to threaten the 'wayward' boy in a bid to get him to leave her. Bauji realises that the boy is just the opposite of what his terrible reputation has made him out to be. After this incident, he decides to believe only those things that he has actually seen or experienced himself. This strange obsession costs him his job and creates a rift between him and his brother Rishi (Rajat Kapoor).
What works for 'Ankhon Dekhi' is its unabashed simplicity with no attempt at being preachy at any given point during the film. Bauji's story is so realistic that you immediately connect with his rather mundane and unglamorous life.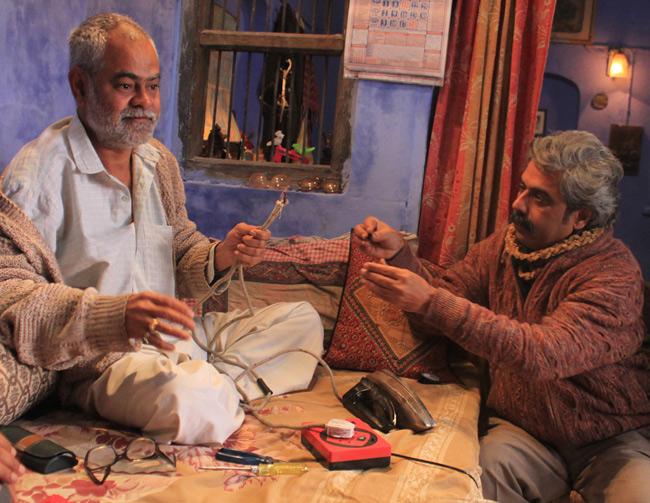 A still from 'Ankhon Dekhi'
You want to laugh and cry with a family that is rooted to the ground and seems to be grappling with problems that most of us are familiar with. But hold it, there's more. Here's a film seemingly simple on the surface but so rich with detailing that you are spoilt for choice in every frame. For example, even when you are following Bauji's 'uneventful' stop at a sweet shop, the sights and smells in the frame are easily palpable to the audience.
This part of the country you may have never visited and you may be not used to this culture, but thanks to the director's idea of bringing out tiny details, the lanes and bylanes begin to seem more familiar. That, I must say, is a big achievement.
The next best thing about this film is its stellar casting. Seema Pahwa, who plays Bauji's loud but softhearted wife, gives a mind-blowing performance. Each member of the ensemble cast, which includes Maya Sarao, Taranjeet (who plays Rishi's wife), Bauji's bunch of 'followers', have been chosen with much care, and this adds to the overall charm of the film. This yet again proves how good casting can contribute towards making a genuinely good film.
The film's easy sense of humour is a refreshing change from the usual fare of supposedly funny films where one is witness to forced humour.
Very rarely do you come across scenes in films that make you smile even when you are getting teary-eyed. 'Ankhon Dekhi' has many such moments.
Please don't miss this gem of a film. You will come out feeling a little lighter and a little richer.