This one easily merits to get into the so-bad-that-it-starts-feeling-good genre of films. Avoid it; the title of the film doubles up as a helpful suggestion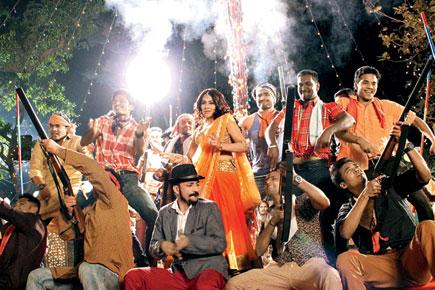 Chal Bhaag
U/A; Comedy
Dir: Prakash Saini
Cast: Deepak Dobriyal, Varun Mehra, Tarun Bajaj, Keeya Khanna


Chal Bhaag looks promising in the beginning. It is the story of three assorted people, Munna Supari (Deepak Dobriyal), Bunty Chor (Tarun Bajaj) and Daler Singh (Varun Mehra) who meet in a jail and are stuck together in a crisis, thanks to a nexus of corrupt police officers and politicians. The trio is just about to get 'encounter'-ed when they manage to escape.
ADVERTISEMENT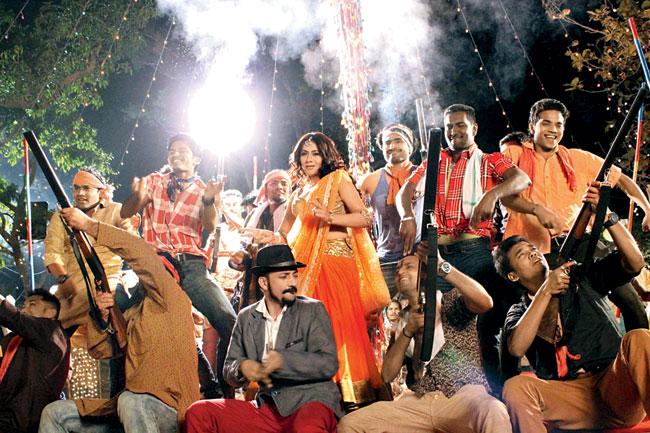 Chal Bhaag should easily get into the so-bad-that-it-starts-feeling-good genre of films
From the first reel, this film goes on to become more and more unbelievable and after a point, you are gasping for breath. Wait, that's not because you are awestruck by the brilliance of the movie, but because you cannot believe that someone can put together something as childish and amateur as this one and even dare to call it a film. And the breath is taken away because of the constant sniggers that the unwittingly hilarious scenes evoke.
For starters, the first few scenes are crammed with innumerable characters, some of whom thankfully get lost in the milieu, never to come back again. Even when you are reeling under this onslaught of introductions, there comes a storytelling filled with jerky shots and background music that doesn't seem to belong to this film, or for that matter any other movie.
Even when you are holding on to your seats (a seatbelt would have been handy), your aesthetic senses are assaulted by another slew of ungainly characters, pioneered by the lead actress.
Veteran actors like Mukesh Tiwari, Yashpal Sharma and Sanjay Mishra just flit in and out of the scenes all through this mayhem, as if only to see if their paycheck for the film is ready. By the end of it, the director and the scriptwriter seem so clueless, and it looks so free for all that I suspect even if someone had inserted a trailer of their own film within this film, the makers wouldn't even know.
Debutant actor Varun Mehra makes a debut with the strangest role, where he goes from being some kind of a mutant who can give electric shocks to being a pining lover and then to a man who knows everything. This one easily merits to get into the so-bad-that-it-starts-feeling-good genre of films. Avoid it; the title of the film doubles up as a helpful suggestion.
"Exciting news! Mid-day is now on WhatsApp Channels

Subscribe today by clicking the link and stay updated with the latest news!"
Click here!