A sparkling fresh love story, well-written script and dialogues, and competent performances make this film a fun watch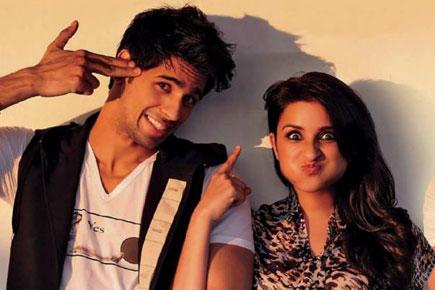 Hasee Toh Phasee
U/A: Romcom
Director: Vinil Mathew
Cast: Parineeti Chopra, Siddharth Malhotra

Every once in a while comes along a film where the character actor stays with you longer than the protagonists, no matter how much screen space they have managed to get. In Hasee Toh Phasee, it is Manoj Joshi, who plays Meeta's (Parineeti Chopra) ambitious Gujarati businessman father. Very rarely do you see a combination of a character so evolved and an actor bringing it to life with such ease. I challenge you not to remember your own father and shed a tear or two in the scene where he defends his daughter's individuality in front of his unreasonable and pragmatic brother (Sameer Khakhar). This scene is the highlight of the film. It is as if debut director Vinil Mathew is defending the female protagonist of his film for being so refreshingly different from the ones you get to see in Hindi films that you want to blink again and again (just like Meeta does) to know if it's for real.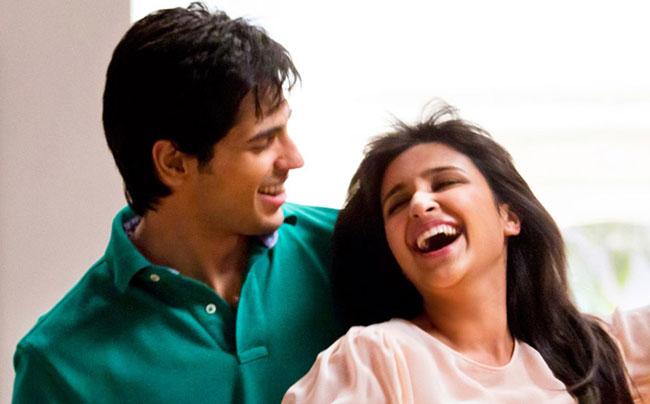 Parineeti Chopra and Siddharth Malhotra in Hasee Toh Phasee
The film belongs to Meeta, a rebel, misfit, substance abuser, but brilliant scientist in the making. Parineeti Chopra does justice to the role, even though she goes a tad overboard in some scenes. Meeta is one of the sisters in a big Gujarati family and she is also the black sheep who has escaped and is not welcomed back. Meeta follows her heart and doesn't really care about what the world or her family thinks of her, until she is forced to come back home due to an emergency.
In direct contrast is Nikhil (Siddharth Malhotra), who is just about to get married to Meeta's sister (Adah Sharma). Nikhil is an emotional fool, who believes that no matter what your heart says, it is better to play safe when it comes to emotional matters and relationships. When Meeta and Nikhil meet after a gap of seven years, there is an immediate rapport struck between the two, thanks to the word play that they indulge in (interesting and quirky dialogues by Harshwardhan Kulkarni, Vinil Mathew, Purva Naresh and Anurag Kashyap), and later, one is witness to the empathy that they feel for each other as they realise that they are similar in many ways.\
Adah is a natural and Siddharth makes a decent effort and is endearing. But again, it is the character actors around them such as Sharat Saxena, Neena Kulkarni and Sameer Khakhar, who make it all so believable.
A sparkling fresh love story, well-written script and dialogues, and competent performances make this film a fun watch. The film's laugh-out-loud moments make it worth the ticket price. But here comes the irony: even when Vinil is dealing with characters and a storyline that has never been thought of before, he breaks the flow to include some done-to-death song sequences that are typical of big budget love stories, as if he is afraid to venture too far with his approach. Perhaps a more confident and braver approach would have bettered this already lovely film.