Thirty minutes into the film and you will start thinking of all that you could have done with those precious two hours.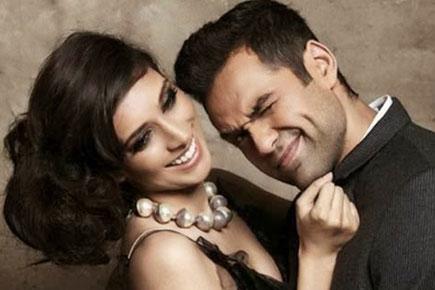 One By Two
U: Rom-com
Director: Devika Bhagat
Cast: Abhay Deol, Preeti Desai


There are movies that entertain you and gladden your hearts, there are movies that make you sad and weepy, and then there are movies that well, evoke only one emotion. Boredom. One by Two is that movie. It made me want to sleep not only while watching it, but even as I write its review.
Devika Bhagat's directorial debut starts with a bit of promise. It tells you the parallel stories of Amit Sharma (Abhay Deol) and Samara Patel (Preeti Desai), two individuals with drastically different lives, partners and friends.
Amit is a loser who is pining after a girlfriend who doesn't care for him. Samara is an ambitious dancer who would go to any lengths to make it. And their lives and paths cross in more than one way even without them meeting each other.
Interesting premise, but then that's about it. From the first scene onwards, the story, direction and dialogues go on a downward spiral. Thirty minutes into the film, and you start thinking of all that you could have done with those precious two hours.
While the film revolves around the lead pair, it is the characters around them who seem to have more life than them. Rati Agnihotri and Jayant Kripalani play Amit's parents who want him married and "settled". Samara's alcoholic mother (Lillette Dubey) wants her daughter to be successful and "settled". Totally understandable, considering everything done (or not done) by the film's lead protagonists is 'unsettling' and bizarre. While she walks around singing aloud and a group of people just follows her on Carter Road singing chorus for her, he strums a guitar in his briefs right in the middle of his roka ceremony. He shows signs of life only when he is farting, which is supposed to be funniest gag in the film. You get the smelly drift?
The film might have been less disappointing if Abhay Deol, who is admired for the kind of roles he has hitherto picked in his career, hadn't chosen to act and produce it. There are some fleeting touching emotional moments which could have lingered longer if they were handled more deftly. The music is good, but then that is obviously not enough to pull this movie through.
At one point in the film, one of the characters tells another, "Don't let me lose the plot." I wish real-life partners Abhay and Preeti, had done that for each other. We could have been saved from two hours of being torn between yawns and longingly looking at the exit door.