In a departure from norms, both Om Puri's former wives, Seema Kapoor and Nandita Puri, held two separate and simultaneous prayer meetings for his chautha, leaving industry insiders divided between choosing one gathering over the other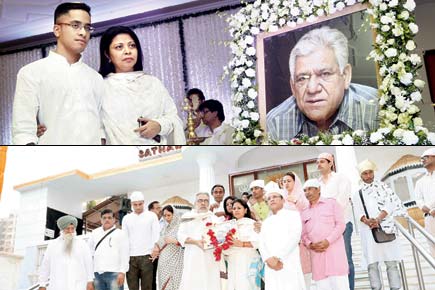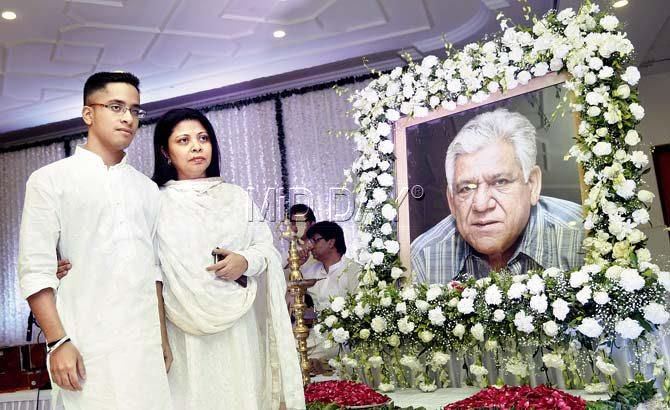 Nandita Puri and son Ishaan Puri at the Iskcon Temple. Pics/Sameer Markande
Veteran actor Om Puri's untimely demise at his Andheri residence last week left Bollywood reeling under the shock of his sudden loss. But in a departure from norms, both his former wives, Seema Kapoor and Nandita Puri, held two separate and simultaneous prayer meetings for his chautha, leaving industry insiders divided between choosing one gathering over the other.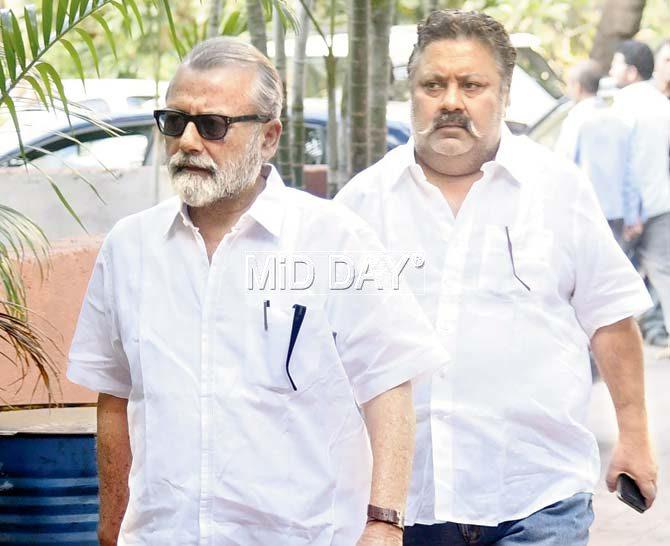 Pankaj Kapoor
Venue Iskcon
One gathering, organised by the late actor's second wife Nandita Puri along with her 16-year-old son Ishaan, was held at Juhu's Iskcon Temple and was attended by several biggies, including Amitabh Bachchan, accompanied by Abhishek and Aishwarya.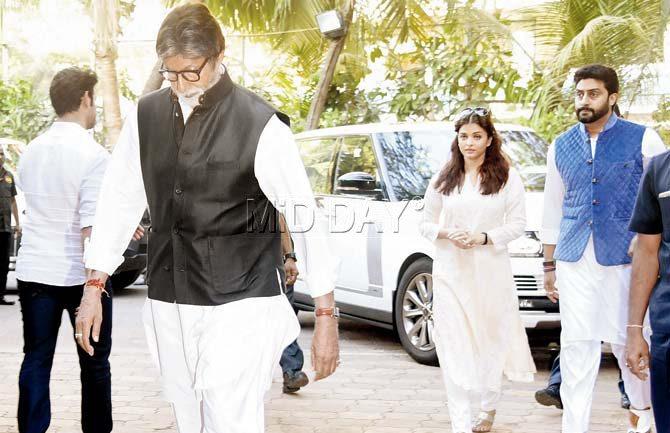 Amitabh Bachchan, Abhishek and Aishwarya
Among the first to arrive was Naseeruddin Shah, a close friend of the late actor. "[I want] you to know that Om's journey from the corridors of the old Delhi station to becoming a successful actor [is one] we all fantasise about," he was heard saying while addressing the guests and recounting moments with his late friend.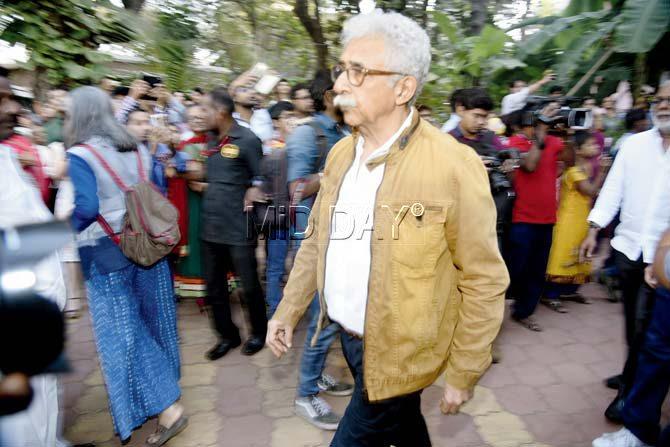 Naseeruddin Shah
Says a source from the event, "A small prayer preceded a session of bhajans. Ishaan was made to conduct a few ceremonies, put tilak and offer prayers to Omji's photo." Other celebrities included Pankaj Kapoor, Shabana Azmi, Nandita Das, Gulshan Grover and Kabir Bedi, among others.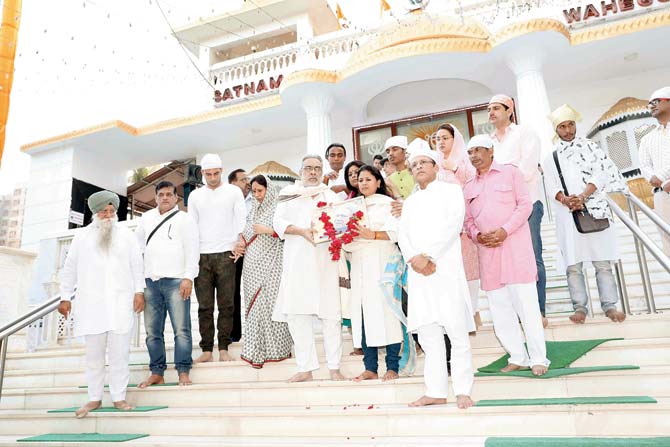 Seema Kapoor with brother Annu Kapoor at the chautha meet held at 4 pm at the Four Bungalows gurudwara. Pics/Yogen Shah
Gurudwara meet
Meanwhile, closer to Puri's residence in Andheri, his first wife Seema appeared visibly distraught while stepping out of the gurdwara where she conducted the chautha with her brother Annu Kapoor. Actor Kulbhushan Kharbanda was seen interacting with guests at the event, which also saw celebrities like Divya Dutta, Jackie Shroff and Pawan Malhotra in attendance. Television personalities, including Karanvir Bohra and Sunil Pal, also arrived to pay their respect.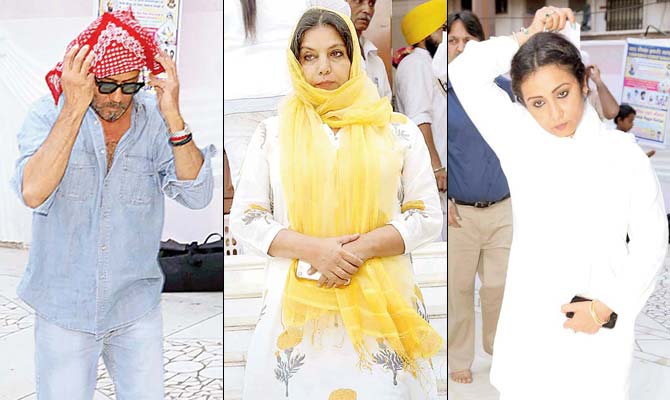 Jackie Shroff, Shabana Azmi and Divya Dutta
Puri was found dead at his Andheri residence on Friday morning at the age of 66. The late actor was working on Kabir Khan's upcoming historic-drama, Tubelight, alongside Salman Khan.