Singer Palak Muchhal along with brother Palash Muchhal are all set to perform at a live concert in Mumbai for the first time. Talking to mid-day online about it, Palak also speaks about her upcoming projects and 218 songs to be released soon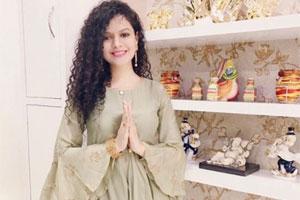 Palak Muchhal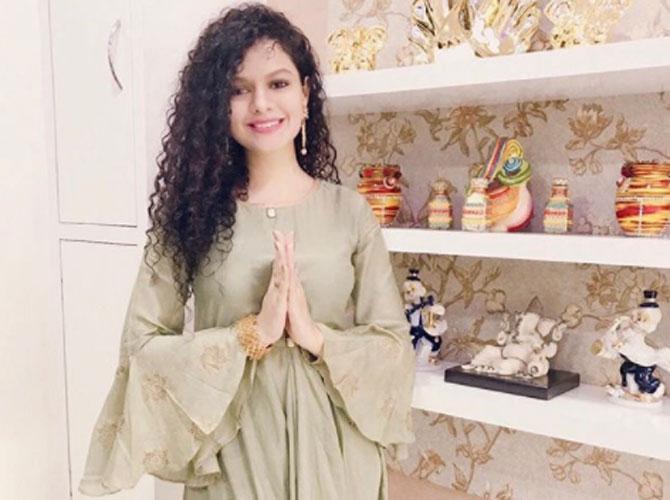 Palak Muchhal. Picture Courtesy: Instagram/palakmuchhal3
ADVERTISEMENT
She is the owner of a melodious voice, a nightingale, who wooed the entire nation with her beautiful renditions. Yes, Palak Muchhal became a household name with her super hit Aashiqui 2 love songs and the latest one being Mundiyaan from Baaghi 2. The 25-year-old is one young artist, who, through music, is lending a helping hand to heart patients since past 18 years. Palak, along with her music composer-brother Palash Muchhal are all set to enthrall the Mumbai audience with their magical performance at a concert on Thursday. Palash, who has set several surprises for Mumbaikars, is the next big thing in the music world to watch out for. After rising to fame with his single, Musafir, the young chap is loaded with plenty of Bollywood music opportunities. In a fun tete-e-tete with mid-day online, we ask the siblings about their preparation for the concert and so on…
Tell us about the live concert
The concert is happening on 29th March at Phoenix Market city Kurla and we are really excited about it. It's getting a good response on social media and the tickets are already sold out. And yes, again it's for the same cause, for what we are performing since the past 18 years, for the heart patients. All that we are going to get from this concert will be going for the heart patients. So, we are really excited to meet people and feel the love that they have been showing for our songs.
Is it for the first time that you'll are performing live at a concert in Mumbai?
As a concert, yes, we are performing for the first time. Though we have performed in various cities, surprisingly, Mumbai, it's for the first time.
What is the difference between singing live at a concert and recording it in a studio?
There's a huge difference because when I sing in a studio, obviously, I am not getting immediate reactions and love. One has to create that atmosphere. If it's a peppy song I have to imagine dancers around me. If it's a soulful song then I have to create the desired atmosphere. I really enjoy the space I get in the studios but performing live is something else, when I sing my own songs on stage and when I see that reaction where people are singing along with me. Seeing them remembering the whole song with the lyrics is a beautiful feeling. The feeling is as though you have sown a seed, you see it flourish and these kinds of audiences' reactions are the fruits of it.
Any particular preparation you'll go before singing live?
We are going to perform with a band. There are 10-11 musicians with us. Palak's new song, Mundiyan from Baaghi 2 and my song Musafir, we are going to perform on that. We are already receiving so many requests on Twitter and Instagram for the songs to be sung there. We are going to perform with our band with a new set of songs, curated especially for Mumbai.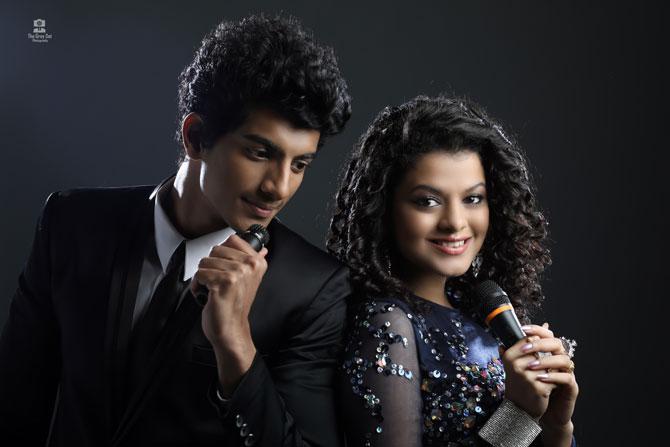 Palak Muchhal with brother Palash Muchhal
Bollywood is very unstable, after achieving success at such a young age, aren't you afraid of its uncertainty? How do you maintain the stability?
The amount of love that I get from people is really overwhelming. Sometimes I think whether I deserve that or not. Whenever the song comes out, whenever an achievement happens in life, people who are supporting me on social media and outside too, they actually celebrate every success of mine as their achievement. If you get to be a part of people's lives in such a large way, it feels great. I feel blessed by the fact that I have been able to bring smiles to faces. Music is not just a career for me, it's more than that. I feel lucky to have realised that it's been 18 years that we are singing for heart patients now. That feeling of happiness and satisfaction defines success.
A song that is extremely close to your heart?
All the songs that I get to sing are close to my heart because every song is a journey for me. Every song is a new emotion.
A particular genre that you love in singing?
Soulful and romantic.
Are there any dos and don'ts for you while singing?
So many… All the music directors that have worked with me they all know and they won't call me only if there are any of these don'ts in it. The biggest criteria when it comes to choosing songs are lyrics. I don't sing something in terms of lyrics, which I don't connect with, I don't promote. I don't want to sing songs which are vulgar or cheap. Yeah, that's the biggest criteria I look upon while singing a song.
You've play backed for most of the actresses, an actress, who is still on your wish list?
Alia Bhatt. There is something in the pipeline though. 
A song that you expected to do decent but went on to become a chartbuster?
Ice-cream khaungi song from the film, The Xpose. I didn't doubt its credibility. I knew that it's a blockbuster song with its composition. And most of Himesh Reshammiya's songs are blockbusters. But, honestly, when he played the song to me, I told him, 'Okay sir. Now, please play the song that you want me to sing.' He wanted me to do this song and he is one composer who made me break certain barriers as an artist. I never thought I would be able to sing such a peppy number. And, I literally got an award for that song, so that was kind of surprising.
Tell us about your upcoming projects.
I have 218 songs lined up to get released this year and next year as well. Almost every day, I am getting to work with a new composer and getting to sing amazing songs. I just got done with Voice India Kids and will be taking up a new reality show soon. I am also coming up with my single with Palash, which he will be composing. I am really looking forward to this music video because that is the genre, which I haven't explored so far in Bollywood. There are lots of exciting projects.
How has your experience been judging reality shows?
If I talk about the experience in Voice India Kids, to be there on the judging panel along with Himesh Reshammiya sir and Shaan sir is actually overwhelming. Himesh sir has actually seen me growing up and Shaan sir is much senior to me. To share that judging panel with them was something that I never expected would happen. To see those kids sing so amazingly on the show, it was a learning experience for me. And to be able to share things, which I have learned from my teacher is the responsibility of an artist to share.
Catch up on all the latest entertainment news and gossip here. Also download the new mid-day Android and iOS apps to get latest updates
"Exciting news! Mid-day is now on WhatsApp Channels

Subscribe today by clicking the link and stay updated with the latest news!"
Click here!