Given that absolutely everything around this event is under a cloud of official secrecy, how does one verify the accuracy of this account?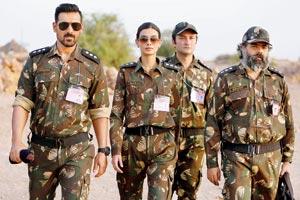 Parmanu: The Story Of Pokhran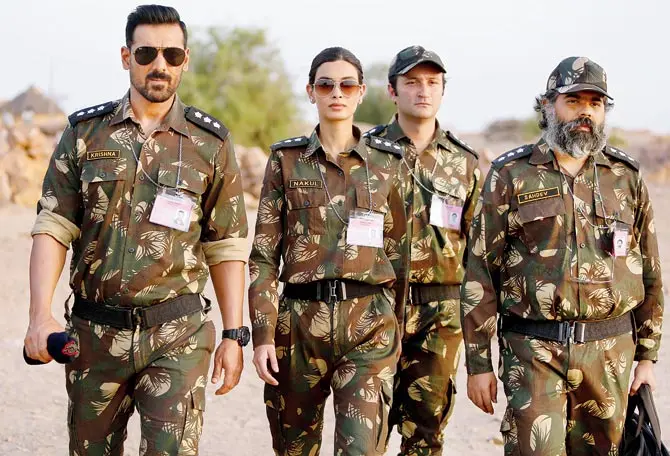 Parmanu: The Story Of Pokhran
U/A: Action, drama
Dir: Abhishek Sharma
Cast: John Abraham, Boman Irani, Diana Penty
Rating:

So, this film is supposed to be based on a true story, hitherto untold, on the days leading up to Pokhran II — second series of nuclear tests conducted at Indian Army's range in Rajasthan in May, 1998. Given that absolutely everything around this event is under a cloud of official secrecy, how does one verify the accuracy of this account?
You can't. Except, seek some solace in the fact that the filmmakers have been allowed phenomenal access, we're told, thanks in no small measure to Arun Jaitley, the former defence minister (no less). Which actually makes me wonder if this is also a mythmaking exercise for NDA, led by the BJP — the party in power then, and now. Pardon the excessive cynicism, but we do live in one of the most propaganda ridden times. Also elections are around the corner.
True to form, therefore, Parmanu starts off with India's failed nuclear test in 1995, when the coalition, led by Congress, was at the Centre, and the Prime Minister's Office (PMO) basically comprised a bunch of nincompoops, who wouldn't bother opening a floppy disk, detailing the minutiae of successfully conducting a test. The PM would go ahead instead with a plan based on a two-page brief submitted by an IAS officer. India gets caught with its "hands in the cookie jar." The test has to be aborted.
The IAS officer is sacked. He returns, soon as a hot-shot, suave, sleuth-type principal secretary (Boman Irani, absolutely the highlight of the film) takes charge of the new PMO, under BJP's Atal Behari Vajpayee. That IAS officer now gets to put together a solid team with a member each from several government agencies, so the Americans don't get wind of the nuclear tests this time on.
John Abraham plays this super-smart bureaucrat, a generalist by profession, but incredibly enough, an expert of sorts in matters of nuclear energy, satellite imaging and surveillance, and the bomb, of course. As lead actor and producer, this is Abraham's second political thriller (after Shoojit Sircar's absolutely first-rate Madras Café, on the assassination of Rajiv Gandhi). You have to give him full marks for the effort. As a performer, he does punch above his weight, metaphorically speaking, obviously. Literally he can punch the hell out of everyone in the room, including two chindi ISI and CIA agents hanging around Pokhran, chillin' like villains!
Frankly, I really don't know what to make of this picture that seems too juvenile for my tastes, and certainly for its genre. If anything, director Abhishek Sharma (Tere Bin Laden), with a fine flair for comedy, manages to introduce some elements of humour in a subject so sombre, which I guess, is a super-power of some kind. For, how do you even hold the audience's attention, when the big conflict here is that the nuclear tests may, or may not, happen? Even as everyone in the theatre knows that they did happen! Well, you could also over-emphasise the historical importance of these tests, as the filmmakers do, calling it the moment when the seed for India's bright future ("ujjwal bhavishya ki neenv") was sown.
Really? Because they tested a bomb, and the Americans didn't know about it? And Pakistan conducted a series of similar tests in the same month? So frickin' what? To be fair to the film though, which only comes alive in the final half-hour, it doesn't exactly test your patience. That's saying a lot, even if its terribly militarised version of patriotism/jingoism isn't exactly your scene.
Watch Parmanu: The Story Of Pokhran Trailer
Catch up on all the latest entertainment news and gossip here. Also download the new mid-day Android and iOS apps to get latest updates