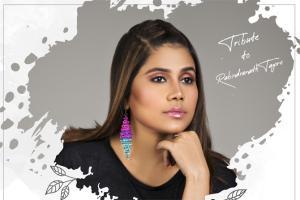 Picture Courtesy: Official Instagram Account/Paroma Dasgupta
During the last four months since the lockdown has started due to the outbreak of the Coronavirus pandemic, a lot of singers have shared their music videos on their YouTube channels to keep their fans entertained.
And the latest singer to have done that is Paroma Dasgupta. But her new song is a little more than just entertaining her fans during the pandemic, it has a very special reason. Her latest song, which has been titled, Anandaloke, is a tribute to the legendary Rabindranath Tagore.
She even shared about this on her Instagram account, have a look right here: