Prabhakar Sharan's life could have been a carefully crafted script for Bollywood. The stunning journey of a Bihari agarbatti seller who has become the first Indian star in Latin America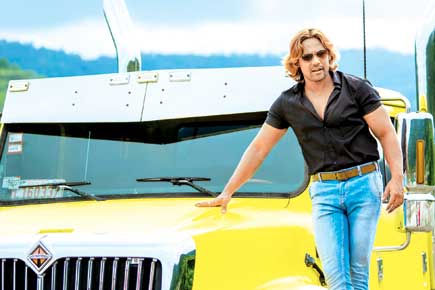 Bollywood goes Latino! Now a Bihari actor makes waves in Costa Rica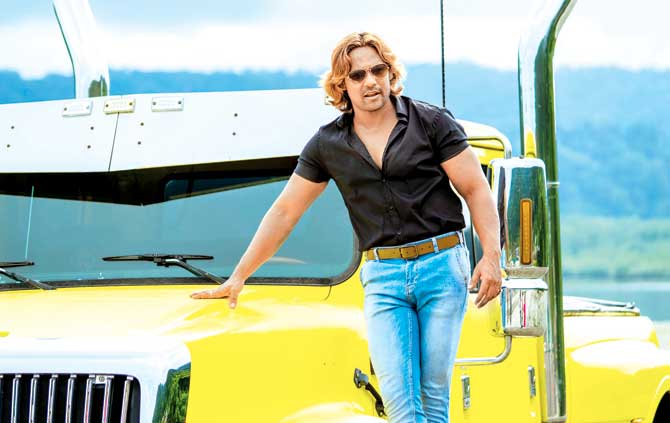 Prabhakar Sharan
Prabhakar Sharan's life could have been a carefully crafted script for Bollywood. From growing up in Bihar's Motihari to selling agarbattis in a strange country to becoming the first Indian to star in a Latin American film, 37-year-old Sharan's life is a study in determination.
He is now the lead of the Latin American film, Enredados: La Confusion ('Entangled: The Confusion'), which has been lavishly shot in the Bollywood film format, complete with song and dance.The romantic-actioner that will release in February 2017, also features Costa Rican TV host Nancy Dobles and popular local actor Mario Chacon.
One might assume Sharan's chance encounter with a casting agent brought him amidst such revered names, but Enredados is in fact, scripted and partly produced by Sharan. "Most of those I approached to produce it ridiculed the idea of a Bollywood-style film in Costa Rica, where cinema itself isn't celebrated," he confesses, adding that it was only after much persuasion that his current producer, Teresa Rodriguez, decided to jump on board. "But, the trailer has received such great reviews in Costa Rica that now several actors and current and previous winners of the Miss Costa Rica title are eager to collaborate with me," he says.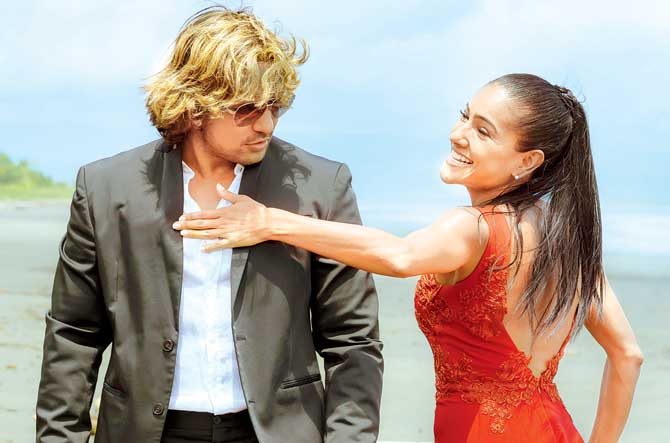 Prabhakar Sharan with co-star Nancy Dobles in a still from the film
Sharan speaks of his struggles with breathtaking nonchalance. "One time, I directly approached the culture minister of Costa Rica," he says, when filming for a project was stalled after his Indian crew failed to secure visas. "Another time, I got Kevin Nash and Scott Steiner [renowned professional wrestlers] among 36 other gold medallists to be a part of my TV show."
Prod him on how he managed to rope in the creme de la crème of Costa Rican talent and he traces his journey back to his previous brush with a production in the country, where he landed in 1997 after having failed to break into Bollywood. He had intended to go to the US, but a friend suggested Costa Rica instead as it would be cheaper. The country was home to only a handful of Indians then, and Sharan's income came from trading Indian goods, like agarbattis and fabric.
"I'd buy multani mitti from India for R100 and sell it for R1,500," he laughs. In a bid to familiarise himself with the film circuit in Costa Rica, as his heart lay there, he spent his savings to kickstart Monster Jam, a show featuring professional wrestlers whom he had befriended in the states. "That brought me in the limelight with renowned Costa Rican publications featuring my project. When I approached the actors, they were familiar with my stint in production."
Later, financial losses compelled Sharan to spend a few years in India with his wife and daughter, and circumstances eventually led to a divorce. With renewed vigour, he traced his footsteps back to Costa Rica, penned three scripts and worked hard to get producers on board. "I wanted my first film to be Daddy, which would highlight the suffering of kids after their parents get divorced, but decided to run with a commercial film instead to bring in the cash."