Prateik Babbar's food stall at Dharamshala film festival a big hit, inspires him to launch restaurant chain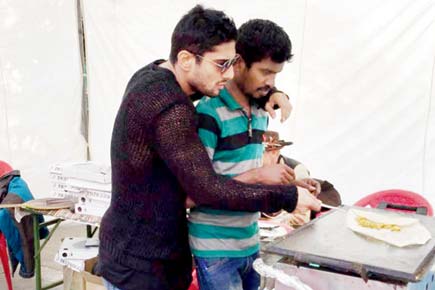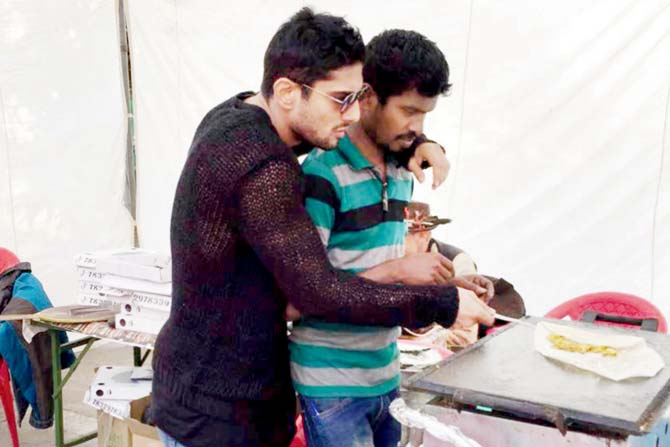 Prateik Babbar and Murugan at their food stall at the just-concluded Dharamshala International Film Festival
Over the last few days, Prateik Babbar was in the mountain town of McLeod Ganj for the Dharamshala International Film Festival (DIFF), which came to a close yesterday. But, it wasn't for the screening of any of his films — the 29-year-old actor had been running a food stall at the film fiesta, selling dosas, medu vada and pizza to visitors. 
"But Morgan's has a lot of variety," insists Prateik. Morgan is the anglicised name for Murugan, the owner of a rundown shack, who he had met in Dharamshala when his 2015 film Umrika was screened at DIFF. "At that point, Murugan needed money to repair his shack. So, I decided to collaborate with him and put up a stall at the festival last year to serve pizza and pasta. It was an instant hit. Later, we transformed his shack into a proper restaurant and named it Morgan, instead of Murugan, to make it appealing for expats," he says.
This year, Prateik decided to add some South Indian fare to Morgan's menu. "We had Naseeruddin Shah and his wife Ratna Pathak Shah coming over to my stall to have dosa and medu vada. They loved it," he beams.
Indeed, the actor was a star attraction at the festival and most visitors at his food stall not only relished the food items but also made sure to take pictures with him.
Prateik reveals to hitlist plans of getting into the food business. "I am looking at expanding my business in Delhi and Mumbai, with a franchise model in place. I am working out the modalities," he signs off.
Inputs by Sonil Dedhia