Randeep Hooda's prolific acting skills have been at display with every project and his work through the years has only cemented this fact further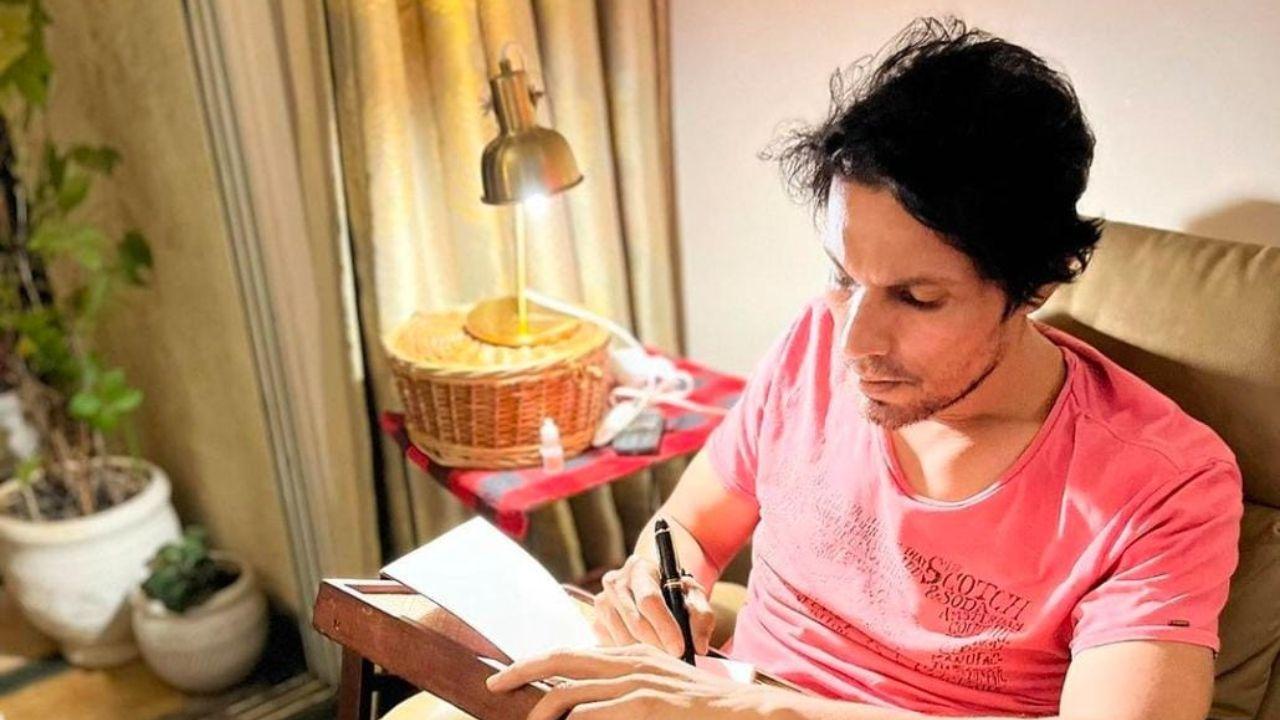 Pic Courtesy: PR
Randeep Hooda's seems to be on a spree to don multiple hats. While on one hand, he had turned writer, director with 'Veer Sarvarkar', on the other hand, he has also got into producing 'Laal Rang 2', which is a sequel of his film 'Laal Ishq'. 
Also Read: Avak Films in association with Randeep Hooda Films & Jelly Bean Entertainment presents Laal Rang 2
ADVERTISEMENT
Recently, he got injured while riding a horse. The actor reportedly fainted and hence suffered serious injuries. However, upon recovery, he decided to get his thinking cap on and went into writing mode - creating stories and poems. The actor has penned many short stories inspired by real life just in the span of his injury recovery.
Also Read: Randeep Hooda: Savarkar is the most misunderstood hero
Talking about the same, Randeep says, "I can vouch now that the left side of your brain (knee) makes you more creative. Since I was playing a writer on screen it seemed like a natural thing to do while recovering. It becomes difficult to be at absolute rest, and hence, I found a way to utilize my time in writing instead and I can definitely tell you that one of the scariest things in life is to sit with a pen with blank page in front of you."
A few days ago, we had reported about Randeep Hooda all set to become a producer with 'Laal Rang 2'. Buoyed by the success of 'Laal Rang', Randeep Hooda is now all set with, which also marks his foray as a producer along with Panchali Chakraverty and Yogesh Rahar of Avak films. He has been a diehard fan of 'Laal Rang' and has spearheaded the effort for the sequel. About the recent endeavor, Randeep said, "Shankar Malik is one character that will always stay close to my heart, the film even after 7 years stays relevant & has a dedicated fan-base to it. This is what has compelled me to embark on this new journey as a producer too with a lot of joy and a sense of responsibility towards it."
Meanwhile, Randeep was last seen in the Netflix series 'CAT' and it opened up to a massive response, also making it to most watched lists as well. The series, created by Balwinder Singh Janjua, marked the actor's second collaboration with the streamer after the 2020 hit film 'Extraction'. Has Bigg Boss 16 lived up to your expectations?