Ex-CBFC chief Pahlaj Nihalani throws names like RanveerSingh , Arjun Kapoor, Ranbir Kapoor and Imran Khan for casting of double twins in next venture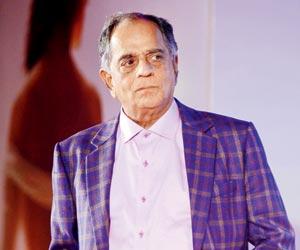 Unfazed by the debacle of his controversial film, Julie 2, former CBFC chief Pahlaj Nihalani is now looking forward to his upcoming productions. The filmmaker tells mid-day he has two outings in the pipeline, one among which will be a sequel to his 1993 action-comedy Aankhen. Nihalani, we learn, is eyeing the bigwigs of Bollywood for the film, with names like Ranbir Kapoor, Ranveer Singh, Arjun Kapoor and Imran Khan emerging as among the foremost contenders.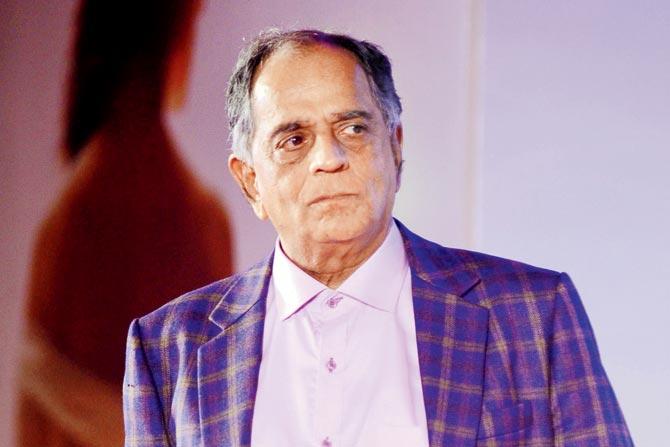 Pahlaj Nihalani

"Ranveer and Arjun are No 1 on my wish-list. I want them to play the leads in Aankhan Chaar," says Nihalani, who plans to showcase two pairs of twins in the outing. "They have great chemistry. With each character playing a double role, we will see two Ranveers and two Arjuns, along with a chimpanzee." Should the deal with the actors not materialise, he already has a back-up plan. "Ranbir and Imran will also make an excellent combination, as will Ranbir and Shahid [Kapoor] and Ayushmann [Khurrana] and Rajkummar [Rao]."
The animal, says Nihalani, will be the only common thread between the original, and this version. The producer hopes to distinguish his storyline to cater to the young audience. "The subject will be completely different. It should reflect current times. It should be modern, keeping the trends and the youth's preferences in mind. It will have Indian values and sentiments at its core, but, will be one that appeals to the youth," he says, confirming that it will be a comedy since "people want entertainment".
Stating that he also hopes to direct one of the two upcoming ventures, Nihalani adds that he has his heart set on this sequel. The learning he acquired from the failure of Julie 2, he says, will help him with his big-budget outings. "Julie 2 has taught me valuable lessons. I have learned the market trends."