South actor Rashmika Mandanna looks forward to learning from Amitabh Bachchan as she collaborates with him on Goodbye.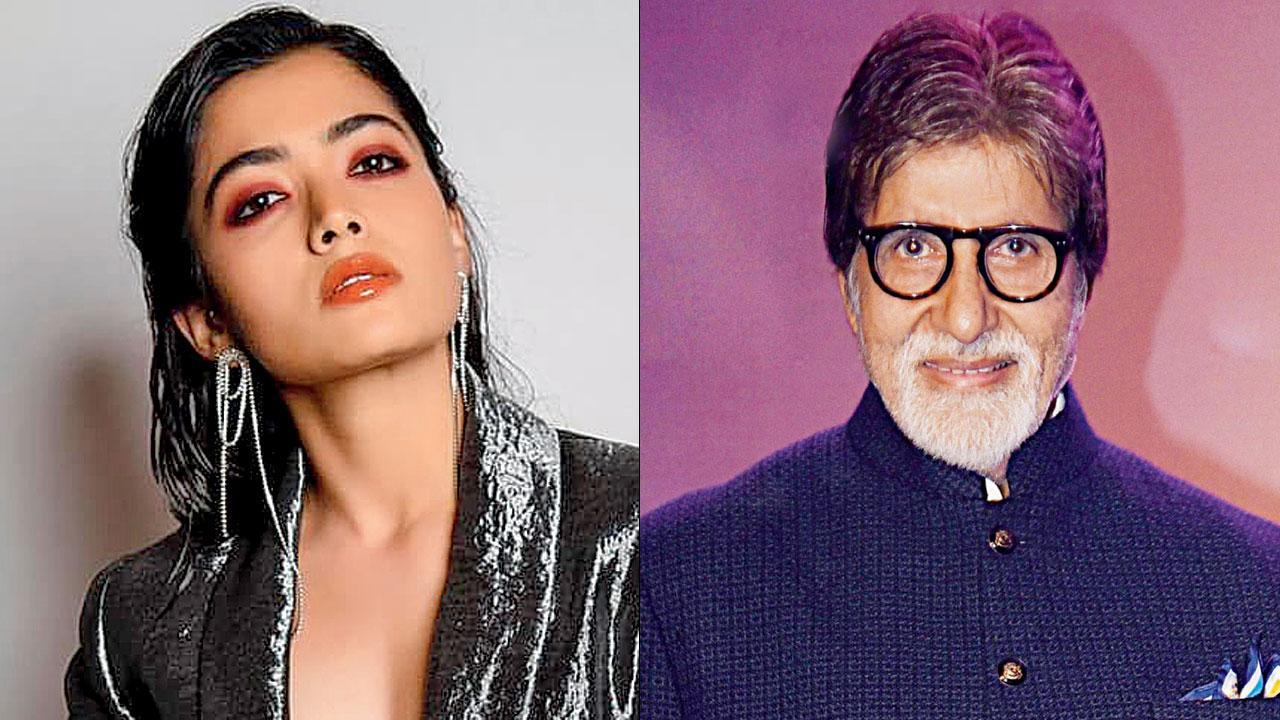 Rashmika Mandanna and Amitabh Bachchan
For Rashmika Mandanna who turns a year older today, Ekta Kapoor's Goodbye is the best birthday gift she could have asked for — after all, the film will see her share screen space with Amitabh Bachchan. While she began shooting for the Vikas Bahl-directed venture late last week, she has yet to meet the megastar. "We did readings [before the shoot], but I haven't met him in person. I will meet him today or tomorrow. It's going to be crazy," she laughs, turning into a fangirl. 
Mandanna, who forayed into Kannada cinema with the 2016 hit, Kirik Party, quickly made her presence felt in Telugu and Tamil film industries. Dabbling in Bollywood was inevitable, given her rising popularity. Having landed plum roles in Mission Majnu opposite Sidharth Malhotra and Goodbye, she counts herself lucky to have bagged a Bachchan film so early on in her career. "I always want to learn new things. There will be a lot to learn while working with Big B. I have watched his films and can see why people love him so much. He is a versatile actor who has [done justice] to his characters. I will [request him] to tell me if he thinks anything in my performance is [amiss]."
Asked if the language is posing a barrier, the actor reveals that she is training with a dialect coach to brush up on her Hindi. "I have always made sure that I learn the language before entering a particular industry. I have learnt Tamil, Telugu and now Hindi. Since I am staying here and conversing in Hindi, I have got comfortable with the language."