Mukesh was known for a melancholic quality that would move you into tears. On the legendary singer's 93rd birth anniversary today, we present some interesting facts from the life of the celebrated artist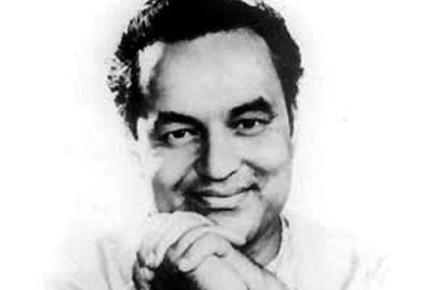 The man with the golden voice - Mukesh
Mukesh was known for a melancholic quality that would move you into tears. On the legendary singer's 93rd birth anniversary today, we present some interesting facts from the life of the celebrated artist.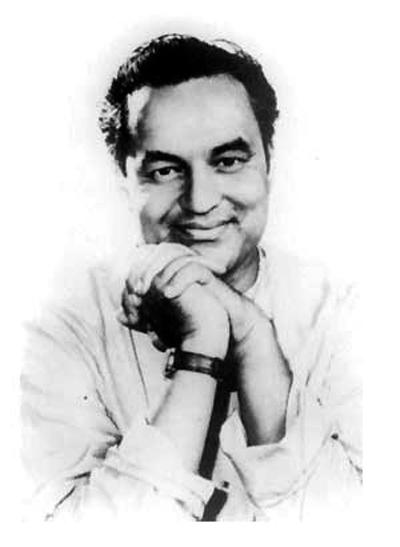 The man with the golden voice - Mukesh
He was born on 22 July 1923 into a small middle-class family living in Delhi and his original name was Mukesh Chand Mathur.
His talent was noticed by a distant relative following which he was brought to Mumbai and groomed by noted singer Pandit Jagannath Prasad.
Mukesh first made his acting debut in 1941 in the film 'Nirdosh', which flopped among the audiences.
Four years later, he got his singing break in the film 'Pahali Nazar'.
Mukesh was a fan of singer KL Saigal and in his early years of playback singing he imitated his idol.
Mukesh lent his voice for Raj Kapoor first in the film 'Aag' (1948), following which their association lasted for a lifetime. Together they created some of the greatest hits in the films 'Awaara' (1951), 'Shree 420' (1955), 'Anadi' (1959), 'Sangam' (1964) and 'Mera Naam Joker' (1972).
Mukesh eloped with his wife Saral Trivedi Raichand alias Bachhiben as he had no proper house and an irregular income.
His career hit a low when he again attempted to act in films 'Mashooka' (1953) and 'Anuraag' (1956) which flopped at the box-office. There came a time when he couldn't afford to pay the school fees of his children and they were thrown out of school.
But he stood through the test of time and emerged successful again with 'Yahudi' in 1958. Following this he gave many more hit songs in 'Madhumati', 'Parvarish', 'Anand' and 'Kabhie Kabhie'.
On 27 August 1976, at a concert tour in USA, Mukesh suffered a fatal heart attack. Several recorded songs were released after his death, the last one being for 'Satyam Shivam Sundaram' (1978).
Awards and accolades:
He won the National Film Award for Best Male Playback Singer for the song 'Kai Baar Yuhi Dekha Hai' from the film 'Rajnigandha' (1973).
He bagged four Filmfare Awards for the songs 'Sab Kuch Seekha Humne' from 'Anari' (1959), 'Sabse Bada Naadan Wahi Hai' from 'Pehchaan' (1970), 'Jai Bolo Beimaan Ki' from 'Beimaan' (1972) and 'Kabhi Kabhie Mere Dil Mein', the title song of film 'Kabhie Kabhie' (1976).