A 12 member jury comprising of National Award-winning filmmakers, curators and cinematographers to judge 9 award categories at KASHISH 2021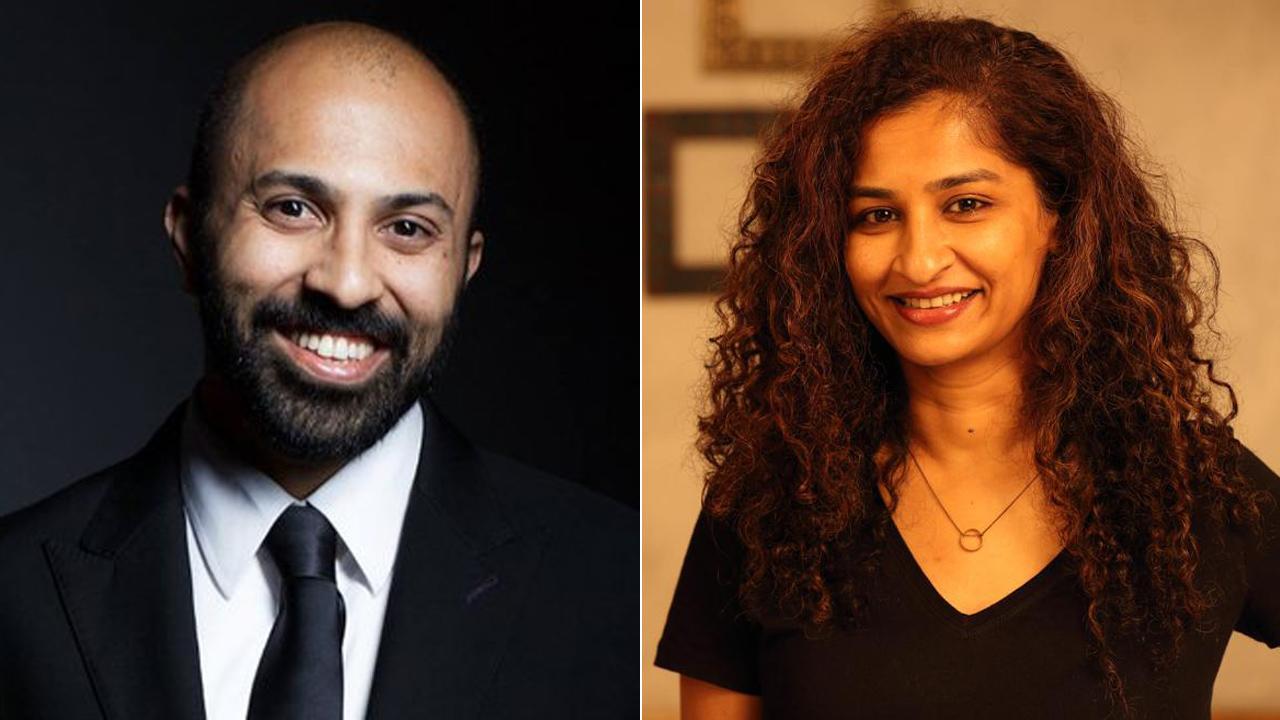 Ritesh Batra, Gauri Shinde (Photo/PR)
The 12th edition of KASHISH Mumbai International Queer Film Festival which is being organized online this year from August 19 to September 5, 2021, spread over 3 weekends will screen 221 LGBTQIA+ films from 53 countries. 55 of these films are in competition, competing for a total cash award of Rs.1,90,000.
Sridhar Rangayan, festival director, said, "We are super pleased to have such eminent and accomplished personalities on the KASHISH 2021 Jury panels, who bring in their very own rich and diverse experiences in the jurying process. Our team is mighty thankful to them for their amazing support and co-operation in the jurying process during these challenging times. May the best film win, but let us celebrate the uniqueness of each and every film that is in competition, but also all the films screening at the 12-day film festival. Each one of them makes us reflect on our own privileges and shortcomings and offer a mega-blockbuster of entertainment."
BAFTA Award-nominated writer-director Ritesh Batra ('Lunchbox', 'Photograph', 'Our Souls at Night'), well-known Indian film director Gauri Shinde ('English Vinglish', 'Dear Zindagi') and National Award-winning cinematographer Satya Rai Nagpaul ('Aligarh', 'Alms of the Blind Horse', 'The Fourth Direction') along with eminent festival directors Cary Rajinder Sawhney ('London Indian Film Festival') and Selvaggia Velo (River to River Florence Indian Film Festival) headline the KASHISH 2021 Narrative Jury panel.
The KASHISH 2021 Documentary Jury panel boasts of two National Award winners – two time National Award-winning editor Bina Paul (Mitr, My Friend and Sthithi) and three-time National Award-winning filmmaker Nandan Saxena ('Cotton For My Shroud', 'Candles In The Wind' and 'I Cannot Give You My Forest'), along with documentary filmmaker, curator, producer and distributor Gargi Sen.
Also Read: Oscar Winner Chloe Zhao joins Venice Film Festival Jury
National Award-winning writer, filmmaker & academician Dr. Anjali Monteiro ('A Fly in the Curry: Independent Documentary Film in India', 'DigiNaka: Subaltern Politics' and 'Digital Media in Post-Capitalist India'), writer, filmmaker and Educator, Ketki Pandit ('Mansha Ki Shaadi', 'Clock In The Jungle'), and well-known actor, producer and teacher Viveck Vaswani ('Khandaan', 'Nai Dishayen') are part of the KASHISH 2021 Student Shorts Jury panel.
"In these challenging times, if all we can do is keep the flame of art and culture burning, that's what we must do. Because art will reflect back on these times and art bears witness. I am very excited to be part of this amazing jury for this amazing festival," said Ritesh Batra, Filmmaker.
 
"In times like these, where else can human expression and connection be felt more than through film or art? And KASHISH is special because it just is. The purpose, the philosophy itself is what makes it so. I am finally able to be part of this Jury and a part of a great team and am grateful for it," said Gauri Shinde, Filmmaker.
"I'm extremely excited to be a part of the Students Short Film Jury for KASHISH 2021. It's an honour and my colleagues on the jury are also wonderful people! Am looking forward to seeing some unique short films, and these students are major filmmakers of tomorrow! Being the Dean of the School of Contemporary Media at Pearl Academy, I interact with students daily; it's a sheer joy to see their enthusiasm and energy. I look forward to these student filmmakers being lifelong friends, thank you KASHISH team for this!!" said Viveck Vaswani, Actor/Producer & Dean of the School of Contemporary Media at Pearl Academy.
Also Read: Onir: World is full of closet homophobes