With 'Shamshera' in post-production, director Karan Malhotra says only big-screen outing can do justice to Ranbir-Sanjay's "visual extravaganza"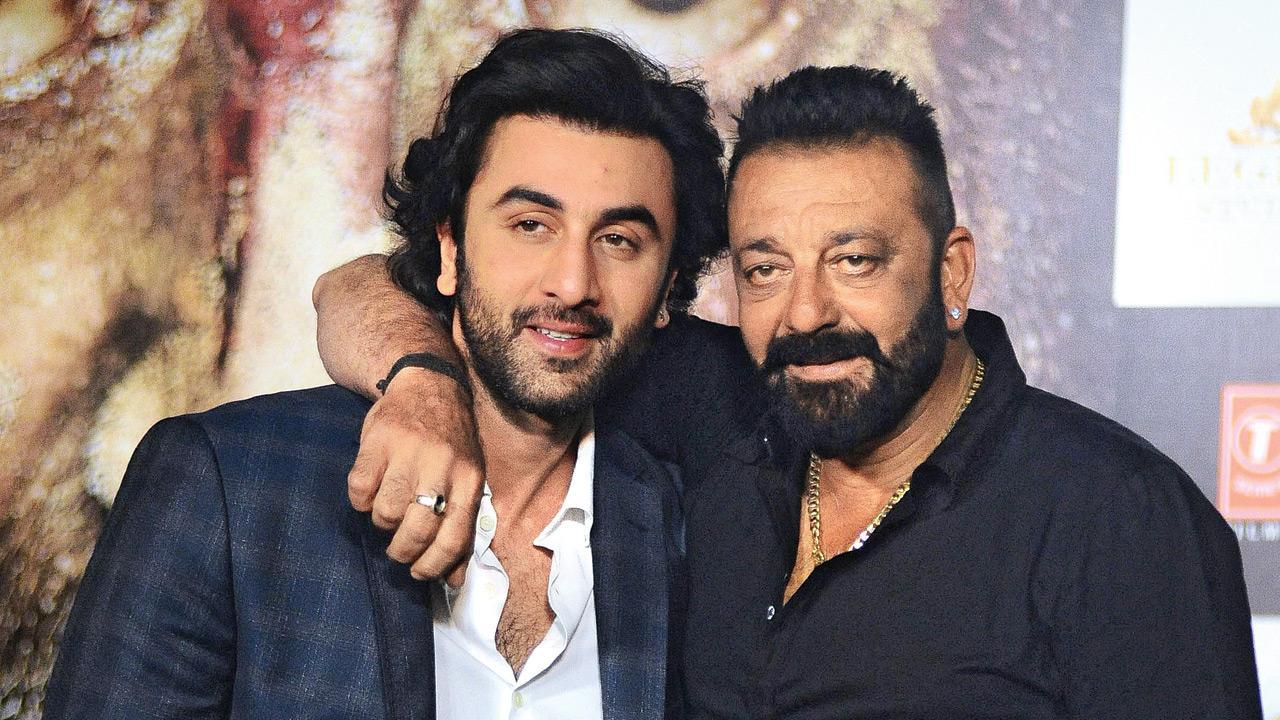 Ranbir Kapoor with Sanjay Dutt. Pic/AFP
Since late 2018, director Karan Malhotra has been quietly working away on Shamshera with Ranbir Kapoor, Sanjay Dutt and Vaani Kapoor. Mounting an ambitious dacoit drama poses its share of challenges, but the road to completion has been significantly tougher due to the pandemic. The filmmaker, however, is not complaining as the larger-than-life action drama has shaped up exactly as he had imagined it. While several films have been OTT-bound in the past year due to the prevailing constraints, Malhotra says that his actioner is designed for the big screen.

Karan Malhotra, director
"I have grown up on [mainstream] Hindi cinema, and wanted to create a true blue Hindi film that everyone could enjoy in theatres. Shamshera is a visual extravaganza with complex human emotions at its core. It deserves to be on the big screen where people have, over the years, had a wholesome cinematic experience. We are waiting for the situation to improve, then we can plan its release in a grand way," says the director, who is spending his birthday today giving finishing touches to the film.
No movie can be pulled off single-handedly, and Malhotra is grateful to have a powerful cast. The period drama is a departure for Ranbir, who is reportedly playing a double role. "Ranbir is a generation-defining actor and has given his best to the film. As far as Dutt is concerned, the audience will be in for a surprise," promises the director.
Also read: Ranbir Kapoor in work mode; visits YRF studios for 'Shamshera'