Shreya Ghoshal discusses her male fans, rubbishes pregnancy rumours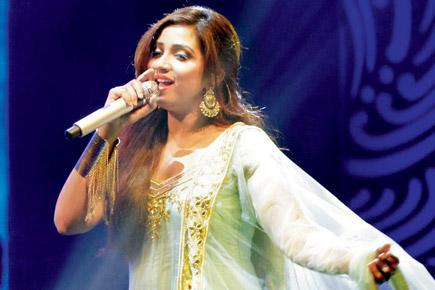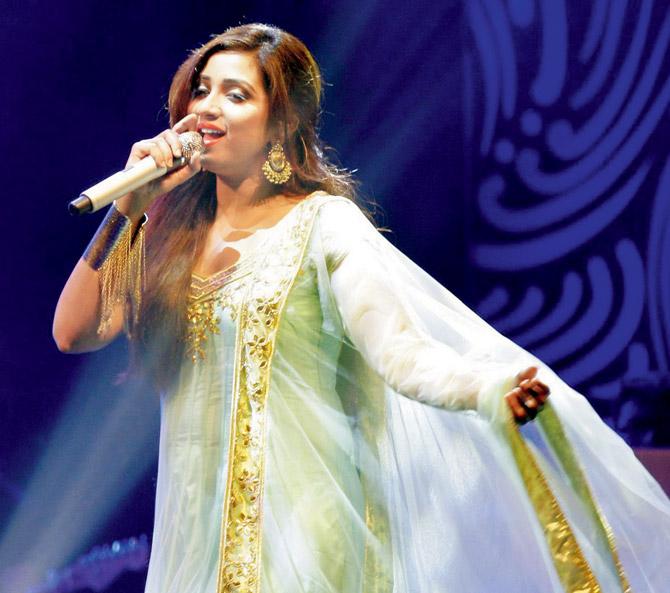 Shreya Ghoshal
Shreya Ghoshal is on top of the world, because she is part of Gulzar's latest album, Gulzar In Conversation With Tagore. Shreya — along with Gulzar, Shaan and Shantanu Moitra — has paid tribute to Nobel laureate Rabindranath Tagore with this record, which has been backed by Saregama.
"As a Bengali, Tagore has been a huge phenomenon for me. We worked on this project for really long. We recorded the first song six years ago. It's been a slow process, but amidst all our other commitments, this album was a breather for us," she says. Here, Shreya talks about receiving heartbreak fan mail, her bond with Shaan and pregnancy rumours.
How was the experience of working with Gulzar?
Working with Gulzar uncle is a dream for anyone who is sensitive towards music and literature, and I am one of them. Although I've had his affection in the professional relationship that we shared, being part of an album that is so close to his heart is a privilege.
Shaan and you have worked on many songs together. Tell us about the bond you share with him.
Shaan dada is a friend; he is a senior. We have had many amazing moments while working together over the years. My first song with him was for Shoojit Sircar's Yahaan (2005). We gel really well.
You've always had a huge male fan following. How did your male fans react to news of your marriage?
I still get heartbreak fan mail. I think fans who send them are in denial. They are unable to accept that I am married now. And, yes, I enjoy it (laughs).
There has been speculation around your pregnancy. Would you like to clear the air?
It was a rumour. There is no truth to the reports.
How much does non-film music interest you?
Doing film songs encourages me, but as a singer, the script of the movie and the character you sing for restrict you. I started doing non-film work with my 2014 album Humnasheen, which was based on ghazal and classical music. I want to continue expanding my wings. I was hesitant earlier, as non-film music doesn't get enough support from
the media, TV or radio. So marketing your project becomes really difficult. But with the experience I have had with the independent projects, I know that it reaches the right people. Social media has also helped connect me with lovers of non-film music directly and instantly.
Which Bollywood project are you currently excited about?
Padmavati. I have sung four songs in it. The soundtrack is different from everything else I am doing. I also have some regional films in the pipeline.