Sonakshi Sinha will be judging a digital fashion reality show Myntra Fashion Superstar and says the show wants people to embrace fashion and not be intimidated by it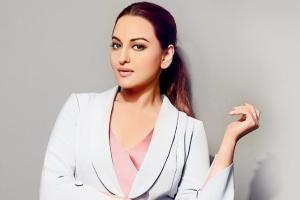 Sonakshi Sinha
Actress Sonakshi Sinha will be judging a digital fashion reality show and says the show wants people to embrace fashion and not be intimidated by it. The Zoom Studios, the original content arm of Zoom, and Myntra have collaborated to create fashion influencer hunt titled Myntra Fashion Superstar. The show is slated to go live in September across The Zoom Studios and Myntra's social media platforms.
"If anything is a true representation of one's personality -- it is fashion. I have always been drawn towards it because there is something exciting happening in this space all the time," Sonakshi told IANS over an email.
"While fashion is such an integral part of our lives, we haven't had any show so far dedicated purely to it. I have always strived to do something different and new, and I jumped on the opportunity to judge India's first ever hunt for the biggest fashion influencer.