sreevidya Rajan, the other Kargil girl, discusses why she hadnt objected to Janhvi Kapoor-led Gunjan Saxena when it was announced; says "film can never come" between IAF colleague and her.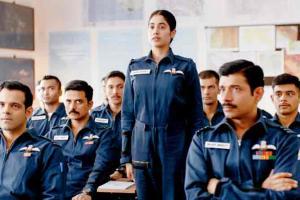 Janhvi Kapoor in the film
In a country where women heroes are often relegated to the sidelines, Gunjan Saxena: The Kargil Girl came as a breath of fresh air. But the Sharan Sharma-directed venture soon landed in hot waters with retired Flight Lieutenant Sreevidya Rajan providing a counter-narrative — in a Facebook post, she claimed that neither was Saxena the only woman to be posted in the Udhampur base nor was she the first IAF woman officer to carry out missions during the 1999 Kargil War.
It's natural then to ask Rajan why she had not raised objection to the film when it was announced two years ago. In fact, the first poster — featuring Janhvi Kapoor — that was released in August 2019 prominently included the tagline 'India's first air force woman officer who went to war'. "When Gunjan and I met at a party in 2017, I had asked her about the film and she had categorically said that it's her life story. I cannot question a filmmaker why they chose her and not me. When I saw her being portrayed as the first woman pilot, my friends and colleagues suggested I respond to it. But I thought as long as the story inspires women to join the forces, I am happy. We had a long chat on Monday. During the conversation, I came to understand that she had clearly told the filmmakers there were two of us. She doesn't know why they changed the fact. I told her it was an oversight on her and the filmmakers' part to not reflect me at all," states Rajan.

She recounts they were posted at the Udhampur base in 1996, and then, at Bagdogra in 2001.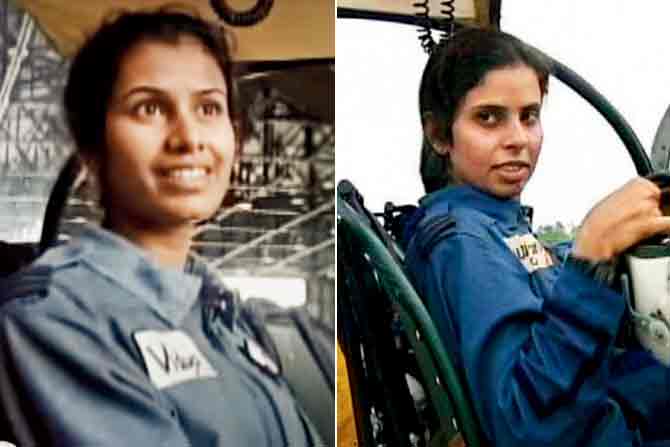 (From left) File photos of Sreevidya Rajan and Gunjan Saxena