Bollywood actor Sunny Deol is said to be miffed with the two fresh-faced actresses — Aanchal Munjal and Diana Khan — of his upcoming directorial venture 'Ghayal Once Again'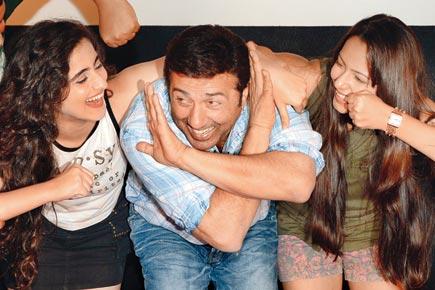 Sunny Deol
Sunny Deol's dhai kilo ka haath can take anything in its stride, but not catfights and sharpened claws. We hear the actor-director was recently caught between the two new female faces — Aanchal Munjal and Diana Khan — who feature in his upcoming film, 'Ghayal Once Again'.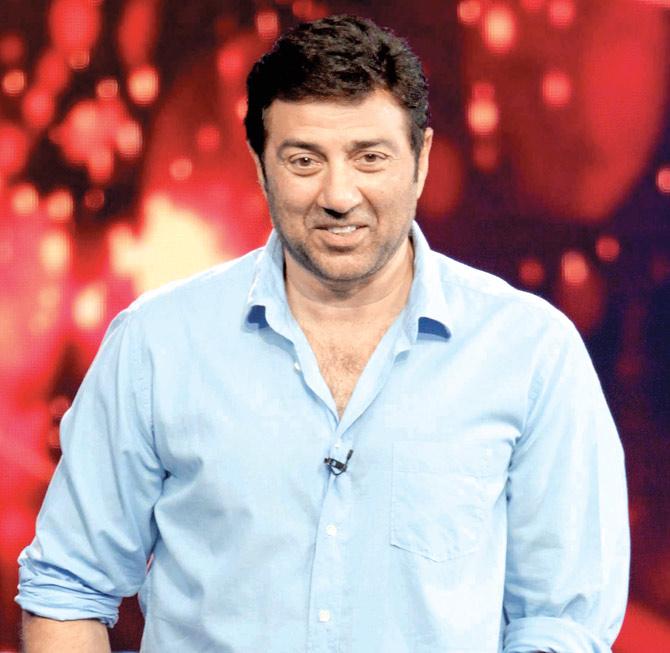 Sunny Deol
If the grapevine is to be believed, the two youngsters do not see eye-to-eye. To make matters worse, on occasions when their mothers accompany them, the uneasiness between the two girls soars as each of them apparently wants their daughter to be one up as far as styling, make-up and hairstyle are concerned.
Tension between them came to the fore recently when they were promoting their film on the TV show, 'Comedy Class', at a studio in Andheri east.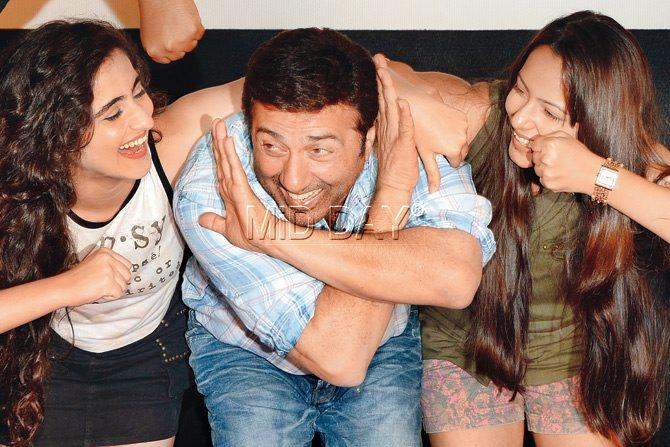 From left: Diana Khan, Sunny Deol and Aanchal Munjal at one of their film's events. Pic/Satej Shinde
Says a source, "Things got nasty between the two girls when they were preparing for the shoot. It was clear that they were locked in a game of one-upmanship since they were sharing a vanity van. But, matters got worse when Aanchal and her mother took the van keys with them."
Adds the source, "Before things could get uglier, Sunny stepped in and pacified the girls and their mothers. He told Aanchal and her mother that they are not allowed to take control of the vanity van. Things then calmed down."
After the incident, when the last leg of the shoot for the TV show was to be done, Aanchal went missing from the scene.
Sunny and the two actresses were unavailable for comment. But a source close to Aanchal explains, "Usually, Aanchal does not like sharing vans as she may not be comfortable with the other person and there could be hygiene issues. At one point, Diana and her mother took all their stuff from the van, so she and her mom assumed that they had shifted out. That was when Aanchal's mother locked the van since her belongings were inside."
A unit source adds Diana's mother then started shouting and said her daughter wanted to use the washroom in the van: "When Aanchal tried to explain why it was locked, she got hysterical and yelled at her. So, Aanchal's mother also joined in the argument. We were silent witnesses. Sunny intervened and brought the squabble to an end, but he is upset over their catfights."
Aanchal was earlier seen in films like 'We Are Family' (2010) and 'Aarakshan' (2011) and in a couple of television shows.