Despite being approached for comment about her portrayal in Ram Gopal Varma's short film 'Meri Beti Sunny Leone Banna Chaahti Hai', Bollywood actress Sunny Leone chooses to stay mum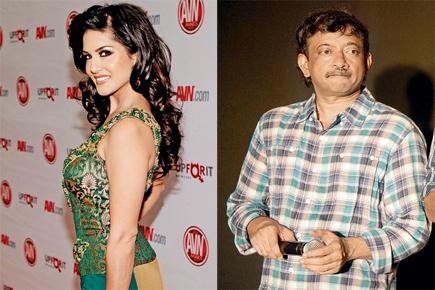 Sunny Leone ignores Ram Gopal Varma's short film based on her 'adult' past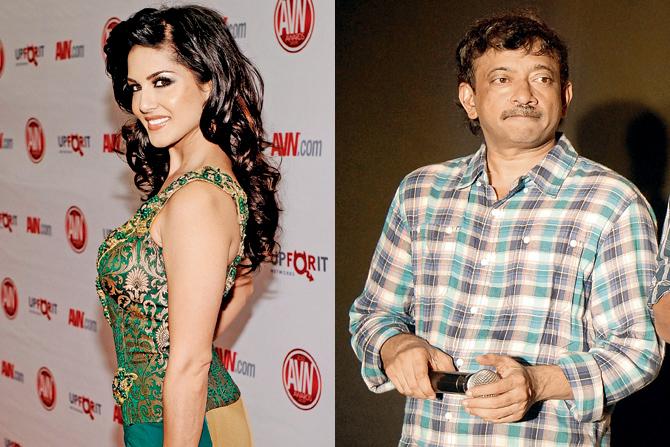 Sunny Leone and Ram Gopal Varma
When she introduced herself on an Indian reality show in 2011, Sunny Leone said she was unapologetic about her life as an adult
entertainer. But, over the past couple of years, she has consciously worked towards minimising discussion around that part of her life. Her desire to change her image from a porn artiste to a Bollywood actress has been cited as reason.
It's no wonder then that despite being approached for comment about her portrayal in Ram Gopal Varma's recently released short, 'Meri Beti Sunny Leone Banna Chaahti Hai', the 36-year-old chooses to stay mum.
Ram Gopal Varma's short highlights the hatred Leone must have faced while making certain choices, a move his associates felt would flatter the actress.
But, Sunny Leone, who is currently filming in Uttarakhand's Jim Corbett National Park for a reality show, has decided to ignore the subject. Even as her publicist claims she is in a no-network zone, sources say, her image management team has told her to avoid discussing her past if she intends to pursue a Bollywood career.
Also read: Oops! Ram Gopal Varma comes under fire for his 'cheap' tweet on Women's Day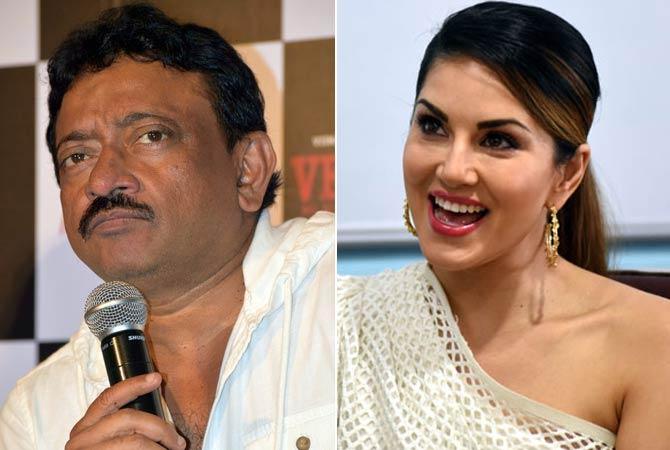 In the past, Leone had maintained her distance from filmmaker Dilip Mehta's biographical film, Mostly Sunny, allegedly based on the actress, despite having spoken about her life in it. It also featured her friends and family.