It may hit you rather late like a tube-light while you're watching the movie, but this is the most non-Salman film that Salman Khan, North India's Rajinikanth, has ever done in his career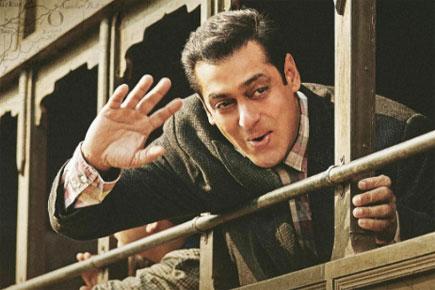 'Tubelight' Movie Review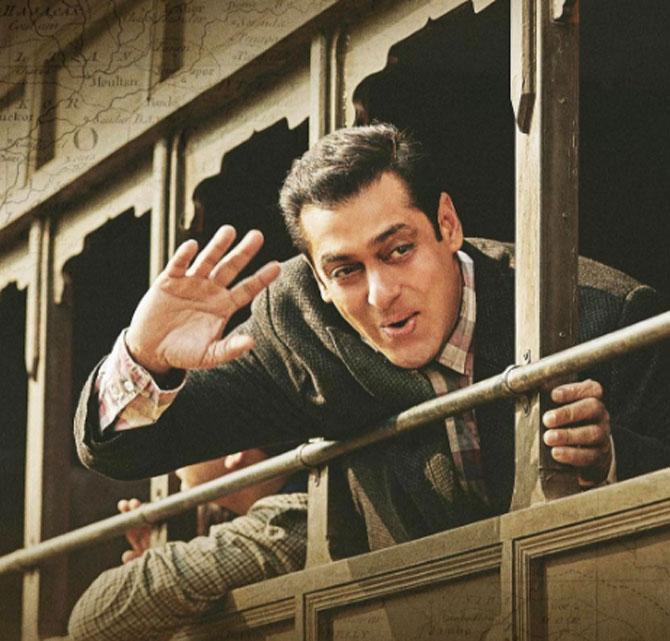 'Tubelight' poster
'Tubelight'
U; Drama
Director: Kabir Khan
Cast: Salman Khan, Sohail Khan, Zhu Zhu, Matin Rey Tangu, Om Puri
Rating: 

It may hit you rather late like a tube-light while you're watching the movie, if you care about it at all, but this is the most non-Salman film that actor/superstar Salman Khan, North India's Rajinikanth, has ever done in his career. And the fact that he's actually acting the hell out of this movie (I mean that as a compliment), rather than making do with his casual swag, makes it even more special, if not almost historic!
Salman plays a role that is every bit antithetical to machismo that you can possibly imagine. The filmmakers, instead of getting around that fact, given his core audience, reinforce this with every scene, where the deliberately emasculated Salman as a podgy, Pahadi man-child nicknamed Tube-light — since he's low on both brawn and intellect — shows up on the screen, dressed fully in checked shirt, half-sweater, trouser with his fly open, walking, talking, surveying the world like a toddler on his way to the candy shop.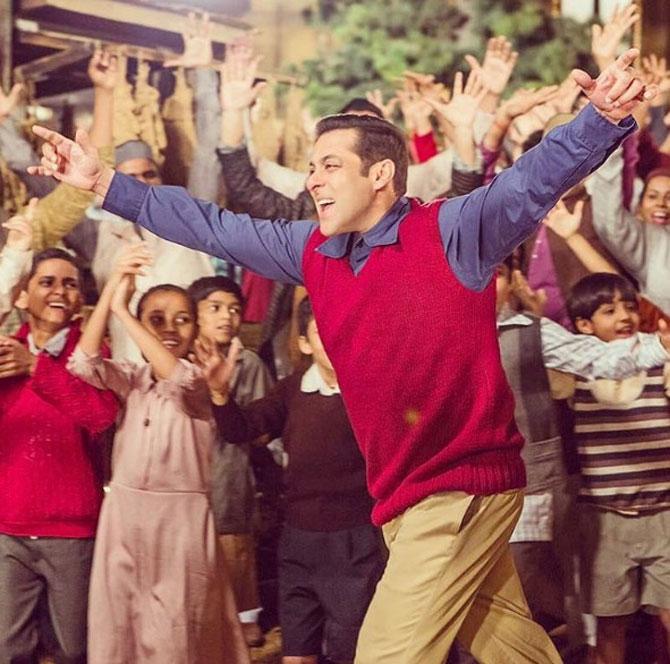 Salman Khan in a still from 'Tubelight'
If it wasn't for the evident conviction on the part of the hero and the director (Kabir Khan; 'Kabul Express', 'Bajrangi Bhaijaan'), this could so fall flat from the word go. It doesn't. And that's because—maybe you can call it the Rajkumar Hirani effect on mainstream movies—there's such sweetness in the air, innocence in the film's message, and a significant point to be made, that if you were to get passed the fact that precious little happens for rather long chunks in this movie, there is much to accept and admire about a timely film that speaks so delicately against war, borders, and national identity.
Set against the backdrop of the 1962 Indo-China war, where the Dragons had dealt a nasty blow to their neighbours led by Nehru—something that continues to haunt India after so many years — Tubelight is an out and out anti-war movie. Not just in the sense that all war films, showing destruction, are. This is a wartime film absolutely devoid of any sense of valour, or vainglory associated with war.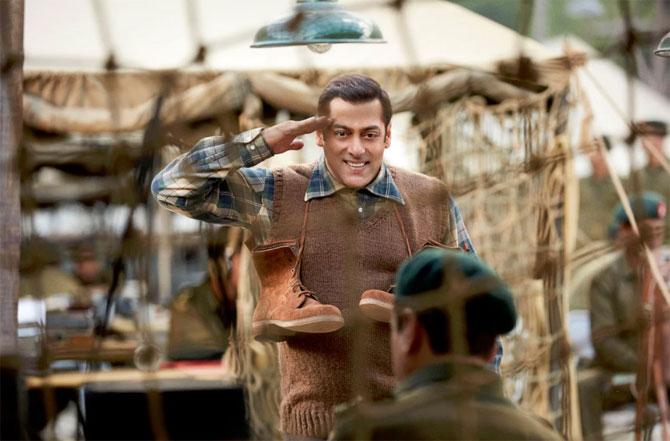 Salman Khan in a still from 'Tubelight'
At one end, you sense the vile nature of man: A family of Chinese-origin—mother and son—feel insecure living in an Indian, Himalayan neighbourhood, even as they have nothing to do with the Army attacking India at the point. On the other end, you see the chief Indian soldier in the movie praying for the war to end, just so his troops can return, and we can go back to being normal again.
Have I seen Alejandro Monteverde's 'Little Boy' (2015) that this film has been adapted, with credit, from? No. Firstly, haven't heard great things about that pic. Two, I didn't want to screw up this experience. Which anyway, given it's in every sense a Bollywood film, comes with its own set of background info and sense of recognition.
Whether that's Shah Rukh as the magician meeting Salman on screen, and stage. Or Salman's actual brother Sohail as his sibling on screen, who goes to war. Or the late Om Puri, in perhaps his last screen appearance, as a quasi-foster parent telling Sohail, "What happens to you two, after I'm gone?"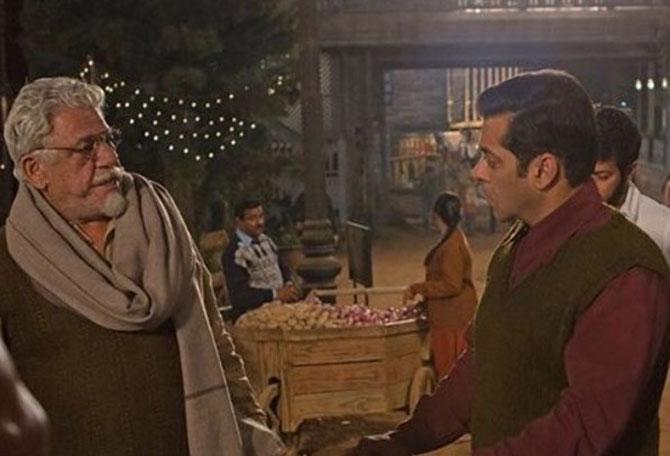 Om Puri and Salman Khan in a still from 'Tubelight'
Still, contrary to likely audience expectations, this is a film rather subdued on drama, hysteria, and action, although it remains coherent, entertaining, and sincere throughout. More importantly it does not preach to the choir.
Honestly, Salman's fans have always left me more curious than Salman's films ever have. More than what I thought, I'd be interested to know how they receive this subtle, peacenik pic. Oh, I loved it, of course (which may be a cause for worry!). 
Watch 'Tubelight' trailer