Over three years ago, Vaani Kapoor made her debut in 'Shuddh Desi Romance', in a quick chat 'Befikre' actress talks about the French cold, and cruel camera angles fanning rumours of a face job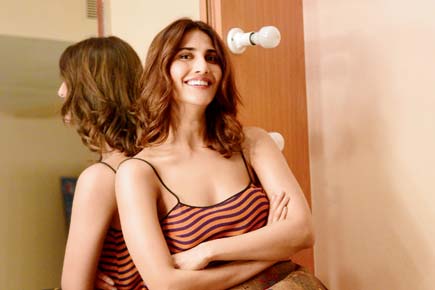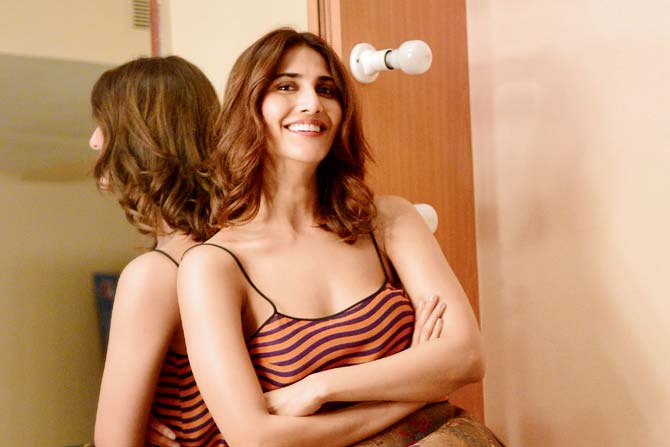 Vaani Kapoor. Pic/Suresh KK
Over three years ago, Vaani Kapoor made her debut in Maneesh Sharma's 'Shuddh Desi Romance', which starred Sushant Singh Rajput and Parineeti Chopra. The actress from Delhi has patiently waited for her second Bollywood outing, 'Befikre', helmed by Aditya Chopra.
When the trailer launched this October, social media took potshots at her, saying, "pretty Vaani" had turned into "handsome Vaana". There was something different about the way she looked. Twitterati have been sharing her 'then-and-now' pictures, claiming she has done a lip job and chin surgery, and that she may have resorted to a special skin treatment that showed up in the initial stages of the film's shoot.
When we met her at Yash Raj Studios in Andheri, there are no tell-tale signs of the 'job'. Without beating around the bush, she asks, "Does it look like I've done something? I don't know what to say."
Watch: 'Befikre' trailer: Ranveer Singh, Vaani Kapoor strip, kiss and more...

That the audience is seeing her after a break could be the reason, she reasons. "I have lost weight; my face is bound to look different. We shot in Paris when it was freezing; the cameras keep zooming in and out. The face looks different from different angles."
And then comes the final punch: "I can't afford surgery, I am only one-film old." She quickly clarifies, though, that she doesn't judge those who opt for it.
Also read: mid-day Exclusive! Ranveer Singh: You will see me butt-naked in 'Befikre'
Vaani would rather talk about how she waited long for a second outing. "I kept auditioning with Shanoo Sharma (YRF's casting director) for the last three years to hone my skills. I also did a Tamil film called 'Aaha Kalyanam' (2014), a remake of 'Band Baaja Baraat' (2010). I requested Adi [Aditya Chopra] to make me an AD on a film so that I could learn filmmaking tricks."
She hopes once 'Befikre' releases, the audience will have more to discuss than her face and the liplocks she shares with co-star Ranveer Singh. "There's lots more to the film!"
Photos: Ranveer Singh and Vaani Kapoor go 'Befikre'