The prolific filmmaker Mahesh Bhatt had posted the photograph on social media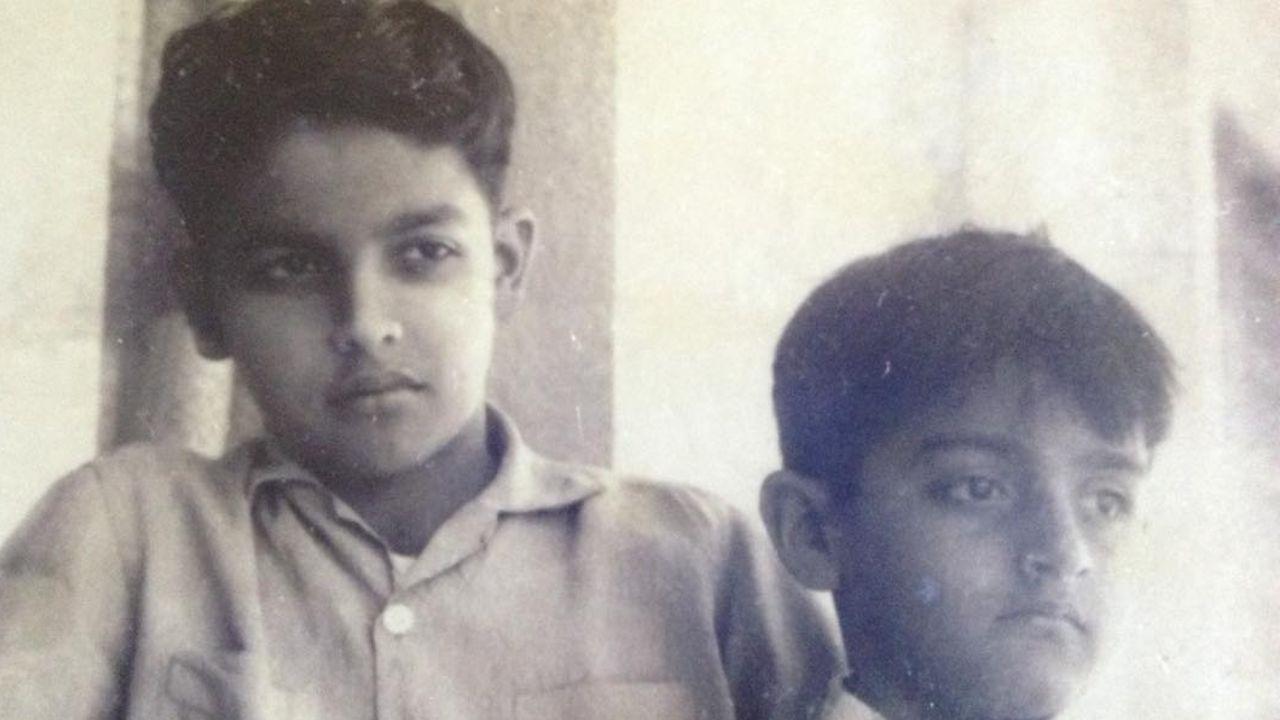 Official Instagram Account of Mahesh Bhatt
And folks… it's that time of the week when we look back in time and have a glimpse of the golden olden moments of the Bollywood celebs in everyone's favourite section 'Throwback Thursday'. This week's 'Throwback Thursday' comes from the 'intellectual' social media account of one of Bollywood's most prolific filmmakers. Yes… you guessed it right! It is indeed the one and only Mahesh Bhatt!
Also Read: Throwback Thursday: When Hrithik Roshan and Farhan Akhtar were spotted chilling together
ADVERTISEMENT
The globally acclaimed filmmaker Mahesh Bhatt had taken to social media and posted the adjoining photograph. Accompanying him in the photograph was his 'kid brother' Mukesh Bhatt. After posting the photograph on social media, Mahesh Bhatt captioned the post as, "Starting today, we need to forget what's gone. Appreciate what still remains & look forward to what's coming! Happy birthday to my kid brother Mukesh. The man who made me 'rich'!"
As for Mahesh Bhatt, just a few months back, Mahesh Bhatt and Soni Razdan were super happy to explore new chapters of their lives as "nana" and "nani". The two became grandparents to Alia Bhatt and Ranbir Kapoor's daughter on November 6. Expressing happiness, Soni took to Instagram and posted " Oh happy day! So much gratitude to life for this amazing wonderful blessing of a gift. Thank you all for your wishes of love. Our collective cup runneth over."
Also Read: Mahesh Bhatt: I'll be the coolest grandfather in town
This was followed by Soni Razdan sharing a picture of herself with her husband Mahesh Bhatt chilling at the NanaNani park in Mumbai. That time, it was more than the image, it was her caption that won everyone's hearts all over. Soni had captioned the post stating, "Nana Nani in the NanaNani park".
A few days earlier, Soni Razdan had wished her dearest husband Mahesh Bhatt on their wedding anniversary with a throwback picture that had the caption, ""Age cannot wither her nor custom stale her infinite variety. This quote about Cleopatra could well apply to our marriage as well. Happy Anniversary old chap. Cheers to many more fun times ahead." Are you happy with MC Stan`s win on Bigg Boss 16?