They made everything look so effortless and perfect, whether it was walking the ramp or carrying their outfits with panache. Here's the low-down on India's earliest supermodels and what keeps them busy today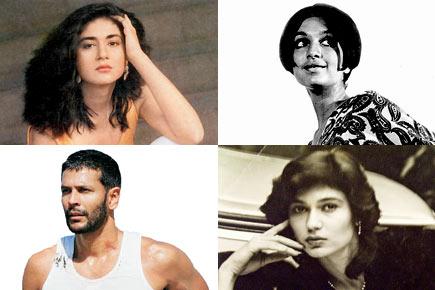 There are models and then there are supermodels. While the former have everything that it takes (read a perfect 10 figure and the right mix of grace and sex appeal), what gives the latter an edge over them is oodles of confidence and a certain aura that make heads turn whenever they walk into a room.
If the West has Cindy Crawford, Christy Turlington and Linda Evangelista to boast of, we have our very own Anna Bredmeyer, Milind Soman, Madhu Sapre, Meher Rampal nee Jessia and Marc Robinson who scorched the ramps with their oomph factor in the early '80s and '90s. sunday mid-day talks to the earliest supermodels this country has seen and finds out what are they currently up to:
Salome Roy Kapur
A ballroom dancer, Salome Aron along with her brother Edwin started touring the country when she was seven. After she acted in a Cadbury advertisement with her brother at the age of 12, the next year, she followed it up with a commercial for Apsara sarees.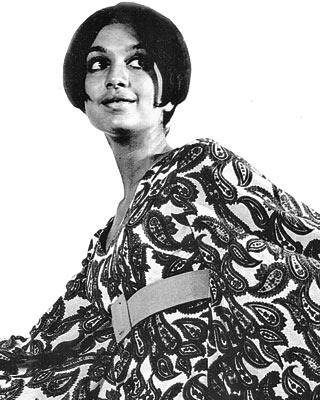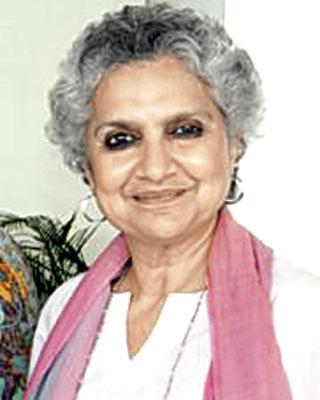 This was followed by a slew of fashion shows where she was specifically asked to incorporate dance in her catwalk, thanks to her dance background. In 1971, she was the second runner-up at a beauty contest in Spain. The Century Mills centenary campaign a two-page spread shot by the legendary photographer the late Mettur Bedi is her favourite campaign.
Now a well-known choreographer for school plays and mother of Siddharth Roy Kapur, managing director of Disney India and actors Kunaal and Aditya Roy Kapur, she enjoys working with children. "I don't miss modelling but I do miss the camaraderie we shared when we travelled and the interaction with the audience," she says.
Esther Daswani
Esther Daswani first appeared on the cover of a popular woman's magazine in 1967. She entered the glamour world in 1971 and by the age of 21, had modelled for well-known brands such as Charmis Cream and Pears Soap. She also walked the runway in India and the Far East.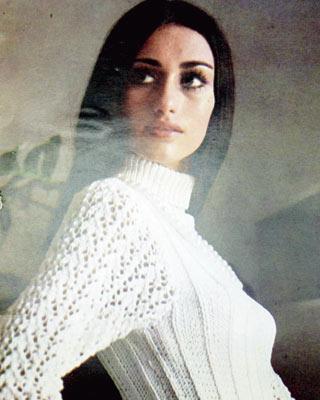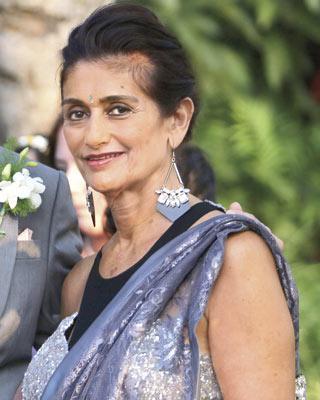 However, in 1972 after tying the knot with Raju Daswani, she worked with fitness expert Rama Bans for 15 years. Later, she began counselling cancer patients and continues to work closely with them. She doesn't miss modelling but is still in touch with her old pals.
"We have a close bond, as we were just a few models and today our children are friends. My involvement with the sick and troubled has opened new vistas giving me an insight into people's lives, which previously I had been very far removed from," she says.
Marc Robinson
When Marc Robinson did his first print ad campaign for Kamasutra condoms with Pooja Bedi and then with Anu Aggarwal in 1991, the fashion world couldn't get enough of this handsome man with the sexy smile. At 25, Robinson started modelling in New Delhi for top brands such as Levi's, Raymond, Charms Cigarettes, Blue Lagoon Denim and NIIT.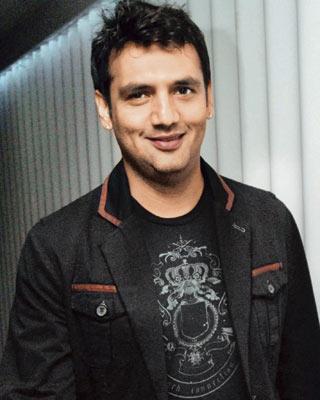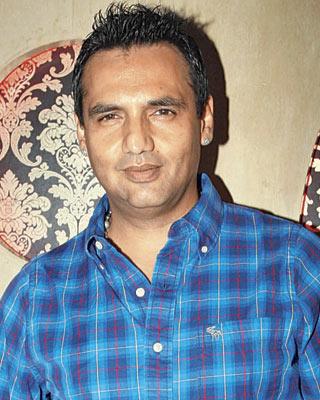 He went on to appear in print and television commercials for Thums Up, Palmolive, Cinthol, Roopam, 7-Up and Monte Carlo. In 1987 he became the flavour of Indian fashion shows after he walked the runway for acclaimed fashion designer Tarun Tahiliani's store Ensemble.
The former model is now the creative and event director for India Bridal Fashion Week. He says, "Modelling opened doors for me but I don't miss it. The journey has been fabulous. I'm doing more work that it creatively stimulating," he says.
Milind Soman
He was the sexy hunk who set hearts aflutter every time he walked the ramp or was seen in commercials. At 23 in 1988, he did his first assignment for Thackersey fabrics and then went on to rule the ramp till 1995. Designers wanted Soman, India's topmost male model, to showcase their creations. Today, he owns a television production house, an event management and fitness company and a gymnasium.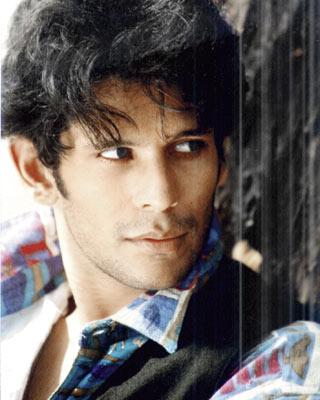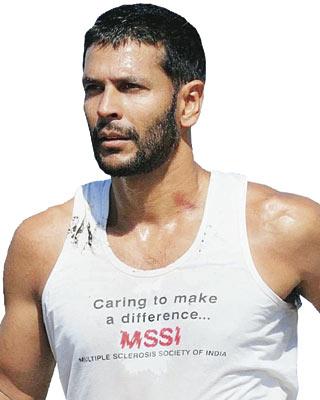 In 2013, the 48-year-old former swimming champion garnered attention after he appeared in just a towel in the Old Spice commercial. "Handling my TV production company is great fun. It's a different, yet exciting, experience. Also, fitness is my passion. I organise the biggest multi-city running event in the country - the Pinkathon, says Soman"
Anna Bredmeyer
Anna Bredmeyer started modelling when she was 14. Her first campaign was for Sunsilk, which she shot for while in school. Soon she was seen in the print commercials of brands such as Pond's Angel Face, Tiara Shampoo, Nivea, Nescafe, Anne French, StayFree, Johnsons Baby Powder, Vimal and Rexona. She went on to become Miss Asia Pacific in 1976.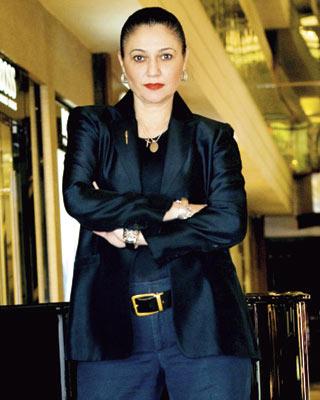 In 1979, she was crowned 'The Queen of the Catwalk' at the S Kumar show where she sashayed down the runway for the Clothing Manufacturers Association of India (CMAI), Apparel Export Promotion Council (AEPC), Tribhovandas Bhimji Zaveri and Studio 29. From 1987, she modelled for every top designer in the business including prolific British designer Zandra Rhodes.
She moved away from the ramp in 1996 and became India's first international lifestyle ambassadress for Beautiful Boulevard, (the first Indian store to get luxury brands into the country). Now a consultant brand development and retail brand partner tie-up for Kohinoor Group's Kohinoor Square, Bredmeyer says, "I miss the adrenaline rush of walking on the ramp." However, she admits that her present life gives her the opportunity to expand her horizon and learn new things consistently.
Lubna Adam
She was the darling of the audience, thanks to her unmistakable strut and looked a million bucks in every outfit she wore for various fashion shows. In 1983, Lubna Adam, all of 19, was selected as the face for top brands such as Vimal, Kodak and Orkay.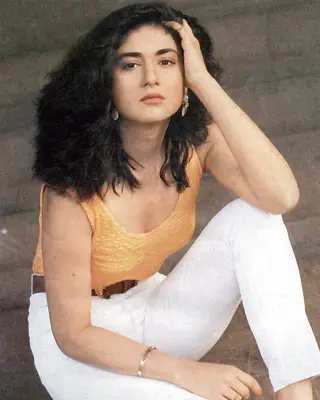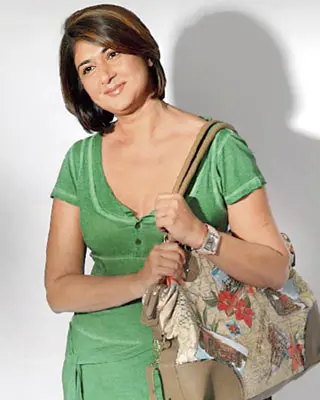 In 1990 the assignment to choreograph the Glitterati show fell into her lap when the doyen of fashion shows, Jeannie Naoroji, fell ill. After that there was no looking back. Adam has choreographed the Miss India, Miss World and Elite contests, L'Oreal, Raymond and Lakmé Fashion Weeks and has a chock-a-block schedule throughout the year.
She says, "I stopped modelling at the right time and have never looked back. But I miss the high of walking the ramp in front of a live audience. Now I love the fact that I create shows and coordinate so many aspects for a perfect production."