Moy Baun says taking risks is a crucial part of success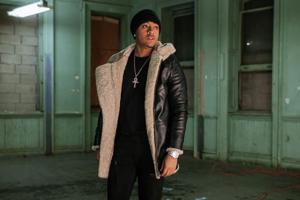 Moy Baun
Moy Baun is a motivated young rapper coming out of Queens, New York. He's quickly gaining attention with his style of music, which takes inspiration from both reggae and hip hop. His versatility in the booth separates him from most, allowing him to flourish on the music scene.
He says growing up in Queens gave him an ambitious and relentless mindset, meaning anything he wanted he worked endlessly to earn, and nothing was easily gained. Through all the challenges, he always kept his positive mindset and motivation. He says that music is a form of therapy that has helped him through some of his most difficult moments and hopes to help others feel a sense of appreciation and motivation no matter what they are facing.
The music video for his new single, "Chances", is steadily gaining traction on Youtube, where he describes overcoming the hardships of life by taking control of your life and chasing your dreams. Moy Baun says taking risks is a crucial part of success. Things might not always look the best, but you have to believe in yourself and the process.