Shooting for Bollywood songs is increasingly becoming an expensive affair. With popular songs often paving the way to a film's success, filmmakers are prepared to spend a whopper for song sequences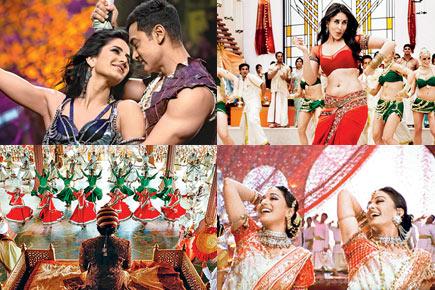 With producers these days not hesitating to spend humongous amounts on shooting Bollywood songs, the budget allocated for the picturisation of a song can safely be called an indicator of the film's overall budget. With the makers of the Farah Khan-directed Happy New Year allegedly spending R7 crore — with director Farah Khan hinting it could be more! — on a power-packed song, these numbers are once again under the scanner. hitlist points out some songs whose shooting cost a whopper...
Malang
Rs 6 crore Estimated budget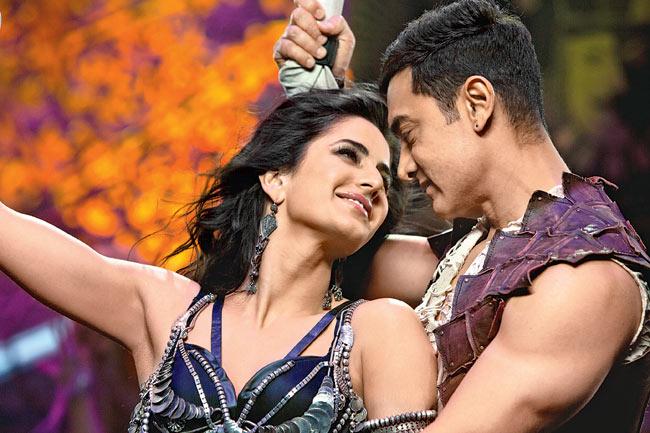 Film: Dhoom 3 (2013)
Director: Vijay Krishna Acharya
Lowdown: The song was shot over two months and it featured around 200 gymnastic performers who were specially flown down from the USA for the shoot. They rehearsed over a period of 20 days in Mumbai. The costumes for the song were elaborate and were also sourced from the US.
Tha karke
Rs 5 crore Estimated budget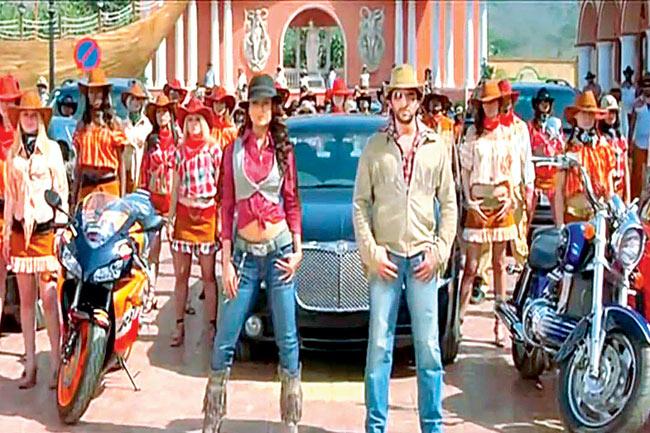 Film: Golmaal Returns (2008)
Director: Rohit Shetty
Lowdown: The song featured Sanjay Dutt, Ajay Devgan, Fardeen Khan, Bipasha Basu and Mugdha Godse dancing on a beach in Goa. Narendra Rahurikar created the sets. True to Rohit's style of filmmaking, the extravagant song — that was shot over six days — featured expensive cars and bikes.
Chammak challo
Rs 3 crore Estimated budget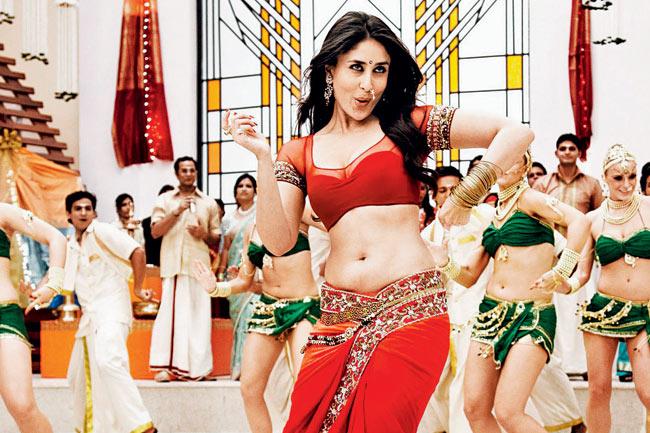 Film: Ra.One (2011)
Director: Anubhav Sinha
Lowdown: Picturised on Shah Rukh Khan and Kareena Kapoor — with a big troupe adorned in traditional wears in the background — dancing together at a lavish set created at Yash Raj Studios, the song had Grammy Award-winning Akon providing the vocals as well.
Kilimanjaro
Rs 4 crore Estimated budget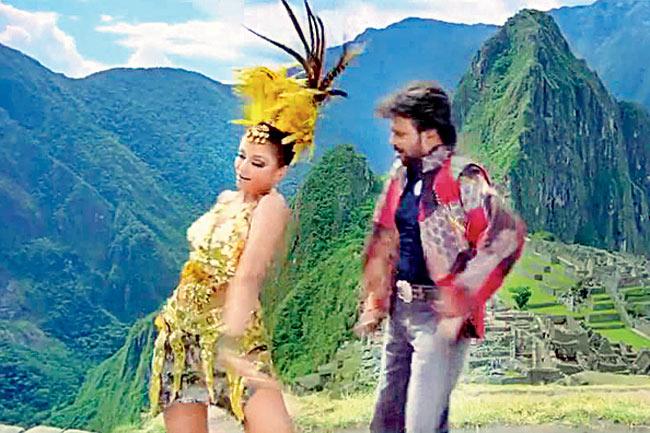 Film: Robot (2010)
Director: Shankar
Lowdown: Picturised on Rajinikanth and Aishwarya Rai, the song sequence was filmed at Machu Picchu in Peru, making it the first Indian video to be picturised at this Inca site. The song was choreographed by Raju Sundaram, brother of choreographer-turned-director, Prabhudeva.
Azeem o shaan shahenshah
Rs 2.5 crore Estimated budget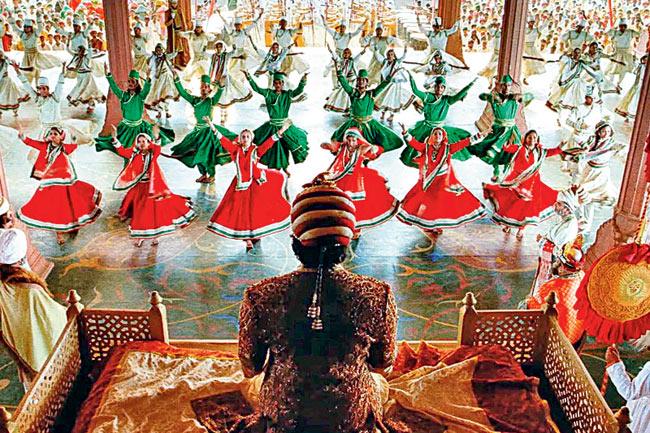 Film: Jodhaa Akbar (2008)
Director: Ashutosh Gowariker
Lowdown: Choreographer Chinni Prakash shot this song on a grand scale as it featured over 400 trained dancers and a 2,000 strong crowd. Around 350 dancers travelled to Karjat from Mumbai on a daily basis during the shoot schedule which lasted for over
two weeks.
Salaam aaya
Rs 3.5 crore Estimated budget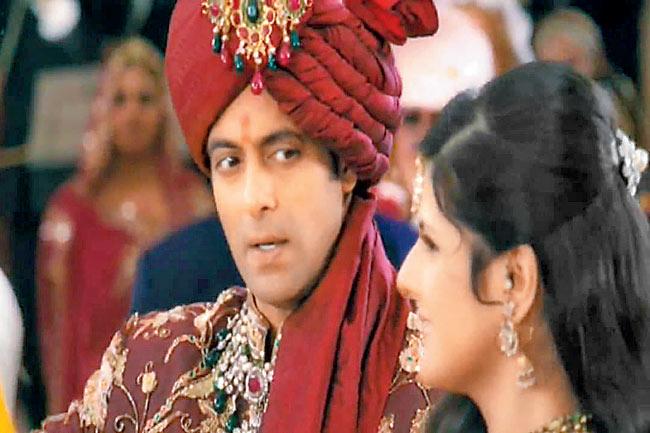 Film: Veer (2009)
Director: Anil Sharma
Lowdown: Featuring 650-700 junior artistes, it took 11 days to finish shooting for this song. Sprawling sets were constructed for this number and well-detailed costumes were designed not just for the leading stars, Salman Khan and Zarine Khan, but also for the extras performing in the background.
Dola re
R2 crore Estimated budget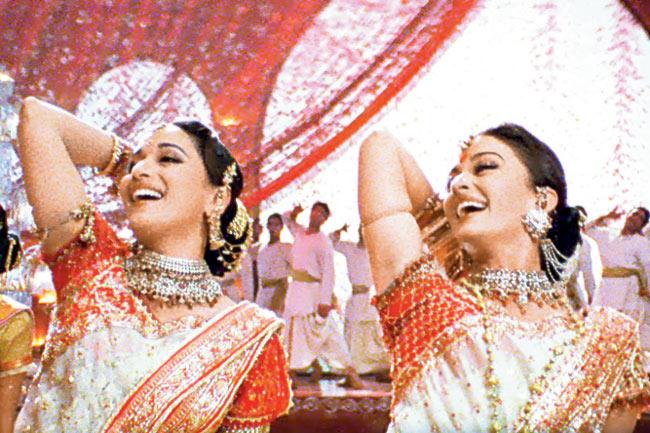 Film: Devdas (2002)
Director: Sanjay Leela Bhansali
Lowdown: Featuring performances by Madhuri Dixit and Aishwarya Rai, this song had some ostentatious clothing on display; in fact, the sarees featured in the song cost lakhs. Going by the film's budget — it is said to have cost R50 crore to make — this lavishly shot song should not surprise us.
Party all night
Rs 5 crore Estimated budget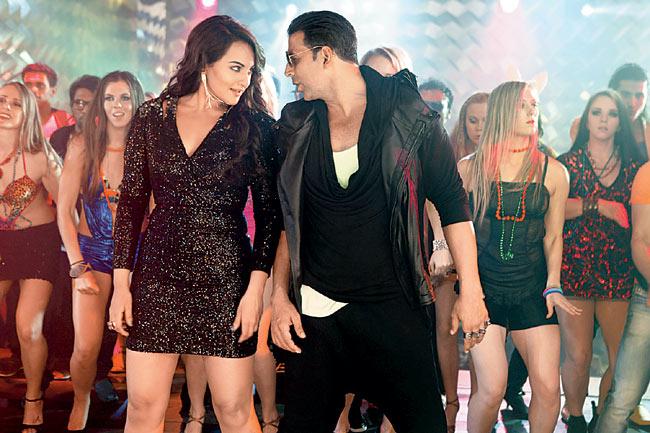 Film: Boss (2013)
Director: Anthony D'Souza
Lowdown: Until last year, it was the costliest Bollywood item number to be made. Around 600 foreign models were hired as background dancers for this song that was choreographed by Sumit Dutt and Raju Khan. Starring Akshay Kumar and Sonakshi Sinha, the song was sung by rapper Yo Yo Honey Singh.