'Ghostbusters' is an out-and-out all women show, with the women busting the paranormal apparitions with their custom built state-of-art gadgets and the sheer force of their combined personalities. The humor is what makes it fairly likeable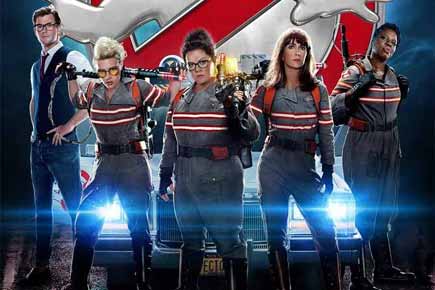 'Ghostbusters' - Movie Review
'Ghostbusters'
U/A; Comedy
Director: Paul Feig
Cast: Melissa McCarthy, Kristen Wiig, Kate McKinnon, Leslie Jones, Chris Hemsworth
Rating: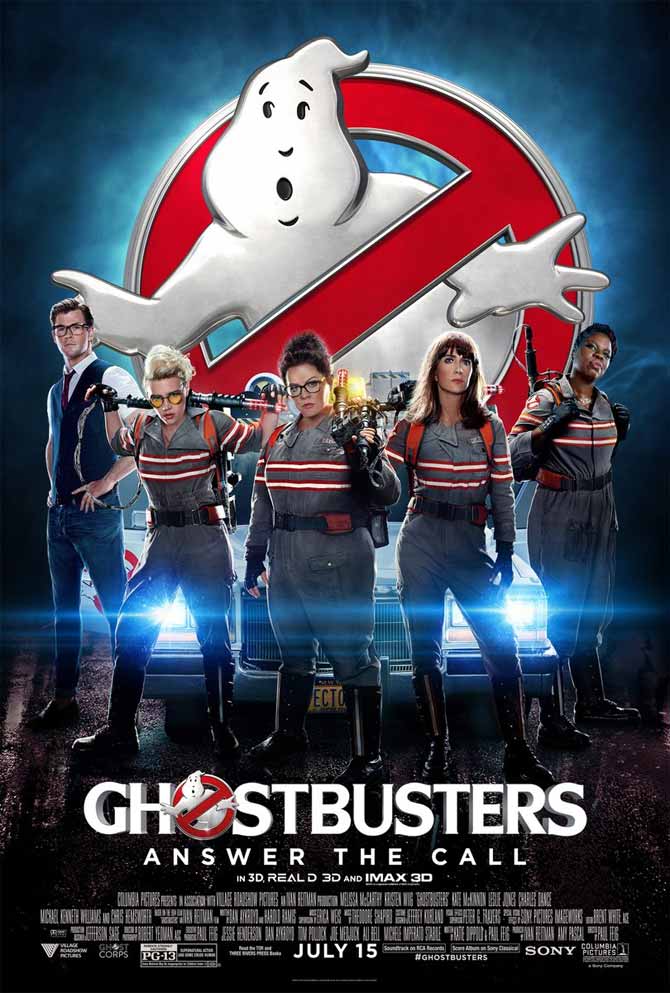 'Ghostbusters'. Pic/Ghostbusters' Twitter account
Paul ('Bridesmaids') Feig directs this reboot of the 1980s franchise, produced by Ivan Reitman who directed both the original film and 'Ghostbusters II' - which were middling successes at best.
Misogyny be damned and why not? This one has four women; Professor Erin (Kristen Wiig), Ghost-chaser Abby (Melissa McCarthy), Tech-wiz Holtzmann (Kate McKinnon) and subway worker Patty (Leslie Jones) taking away the mantle from Dan Akroyd, Bill Murray and Harold Ramis of yore.
Dan Aykroyd takes on the Executive Producer role. And he alongside Bill Murray, Ernie Hudson, and Annie Potts make cameos. Harold Ramis and Ramis' son, Daniel are immortalized in busts while Sigourney Weaver, who played that memorable tongue-in-cheek victim in the original, is also in this to up the face of it. This movie in fact, tries hard to provide as many personified references to the original as possible, including homages to some of the original spirits. But the over familiarity with the content does breed a little too much contempt.
The film is an out-and-out all women show, with the women busting the paranormal apparitions with their custom built state-of-art gadgets and the sheer force of their combined personalities. Paul Feig and Katie Dippold co-wrote this gender-realignment reboot that envisions a human villain (as opposed to Babylonian gods seen in the original), Neil (Neil Casey), who uses some ghost spewing device to spring an apocalypse on bustling Manhattan. So you are in for some mass destruction brought on by C.G.I which looks decent enough but plays out quite uninterestingly though.
The film runs along more or less like the original and the new bits appear a little too mundane to be effective. But the humor is what makes it fairly likeable. Chris Hemsworth's turn as a gender stereotype busting male version of the blonde barbette is the most affecting while Kirsten Wiig's hunk-obsessed scientist comes in for a fair share of the laughs too.