'Me Before You' has a well-suited cast. Emilia Clarke is expressive and charming while Sam Claflin does a mean job as a quadriplegic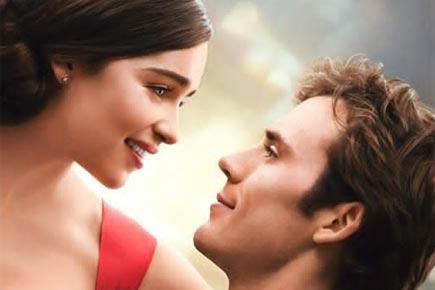 'Me Before You' - Movie Review
'Me Before You'
U/A; Drama/Romance
Director: Thea Sharrock
Cast: Emilia Clarke, Sam Claflin, Janet McTeer
Rating: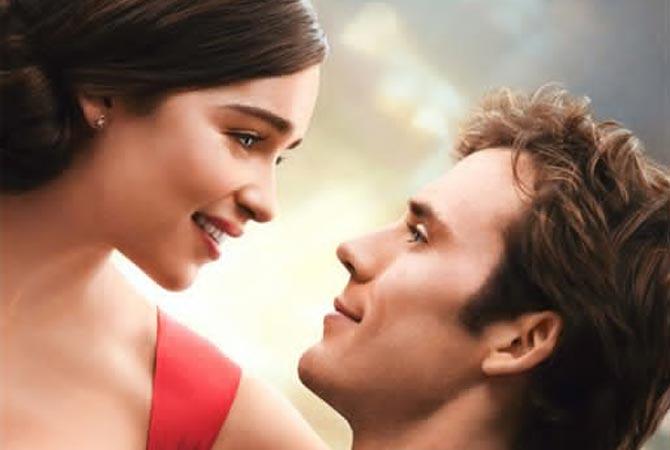 'Me Before You' poster. Pic/Santa Banta
A romance fashioned from a best-selling novel by Jojo Moyes, this film tries to reach for 'The Intouchables' note but falls way too short to even compare. The premise is interesting though. A physically and emotionally damaged man meets a pretty young lady with self-esteem issues and they are bound to romance before the eventual despair and heartbreak.
The film is set in UK where the non-rich disabled people are supposedly suffering because of severe cuts in the Government benefits that is supposed to aid their survival. So go ahead and feel sorry for Will (Sam Claflin) a quadriplegic who once upon a time was so athletic and sporty. Despite being surrounded by love in the form of doting parents (Charles Dance and Janet McTeer), a physical therapist (Stephen Peacocke), his new nursemaid/companion Lou (Emilia Clarke), and apparently monetarily well heeled, Will is in the throes of depression and is quite suicidal. And of course Lou's entry into his life makes all the difference to his motivation levels. Despite the heartbreak at the end the film ends on a positive uplifting note with Lou aiming for a more adventurous life.
Since the narrative is rather pre-occupied with the romance of it, there's no effort made to give the audience a realistic picture of the challenges faced by someone so challenged. Little time is spent exploring the psychological aspects related to the condition. The Depression and suicidal intent are sort of fait accompli. Vague impressions of pain and unhappiness alluded to from time to time doesn't seem like a great cross to bear in the scheme of things here. While the performances are competent – both Claflin and Clarke weave their personalities into their performances, the pathetic simple mindedness of the entire exercise is quite annoying. The film has a well-suited cast. Clarke is expressive and charming while Claflin does a mean job as a quadriplegic. The supporting cast including Mathew Lewis as Lou's obnoxious boyfriend, Jenna Coleman as Lou's older sister and Charles Dance and Janet McTeer as Will's parents are believable.
It's the premeditated glossed out treatment that really hurts here. Director Thea Sharrock's helming is not a smoothly coordinated one. The lack of grittiness and honesty in the telling is also a drawback.