'The Peanuts Movie' narrative plays out as sincere, lovable and cute - all the qualities that attract children to a product, but the plotting is a little too derivative and quite puzzling too. Missing character summaries and lack of back stories hamper the enjoyment of this Charlie Brown universe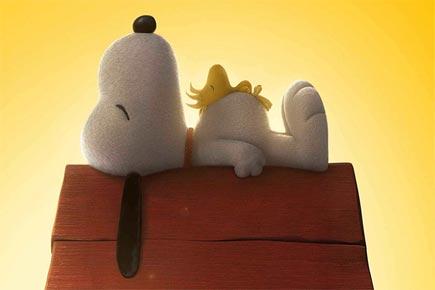 'The Peanuts Movie' - Review
'The Peanuts Movie'
U; Animation-comedy
Director: Steve Martino
Cast: Bill Melendez, Noah Schnapp, Hadley Belle Miller, AJ Teece, Noah Johnston, Venus Schultheis, Alexander Garfin, Francesca Capaldi
Rating: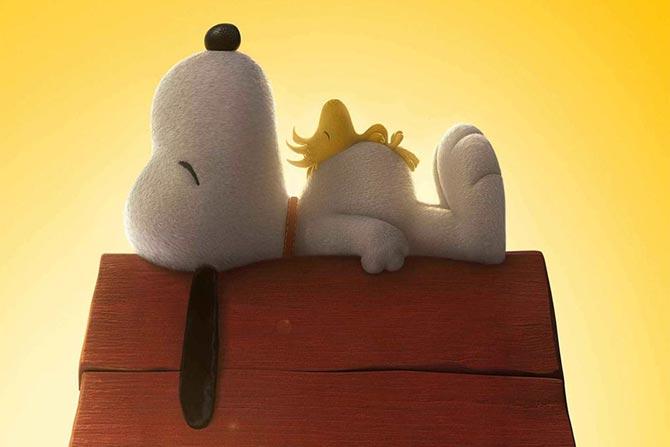 'The Peanuts Movie'. Pic/Santa Banta
Resurrecting the decades old and not-so-familiar (in the Indian sub-continent) 1950-originated Charles M Schulz creation after a long hiatus doesn't appear to be a sound proposition even if its aim is merely to rekindle affection for an age-old brand and possibly green-light further franchise off-shoots.
Charlie Brown, Snoopy, Lucy, Linus and the rest of the beloved "Peanuts" gang had a grand run in the TV circuits and this big screen debut in 3D animation merely marks it as an opportunistic jump. There's no new story to tell here -just a rehash of the old plot points, ideas, images and dialogues from previous projects. But the underdog story central to the telling is what holds your attention. No matter how many times he fails - whether knotted up in kite string, knocked on his butt or any other grave humiliation in front of his classmates - the resilient Charlie Brown gets back up, dusts himself off and stays on track for the perceived goal. His mates might refer to him as a Blockhead but Charlie Brown is a Trier who keeps on improving to surprise himself and everyone else who never gave him a chance.
On the parallel side, his best pal Snoopy, the world's most lovable beagle (a flying ace), is on a mission pursuit of his arch-nemesis The Red Baron. Both friends have goals to accomplish and how they do it is the key here.
The narrative plays out as sincere, lovable and cute - all the qualities that attract children to a product, but the plotting is a little too derivative and quite puzzling too. For the young viewers unfamiliar with the Snoopy and Charlie Brown adventures, there'll be some glaring questions hampering their enjoyment. Questions as to why the dog tries to snatch the blanket from the kid, why the girl acts strangely around the piano-playing boy and why another girl is being called 'Sir' are puzzling if you haven't been brought up on the legend. Even Snoopy's aerial battles with the Red Baron need explanation which is not forthcoming in the movie.
The voicing is all done by child artistes and that's a plus for greater attachment. The colour palette stays largely true to Schulz's printed vision and Vince Guraldi's iconic music finds voice in the new background compositions. Missing character summaries and lack of back stories hamper the enjoyment of this flip through of a 50-year-old antiquated Charlie Brown universe. While the computer animation renders faithfully, the 3D seems pointless. And familiarity alone does not generate enough excitement for this so-called fresh run at the cinemas.