A few years ago director Asif Kapadia shook the whole world with a little film called 'Senna', the biopic of the greatest Formula 1 racer of all time. It was difficult to believe that Kapadia would outdo himself in his next, but with 'Amy' he has done just that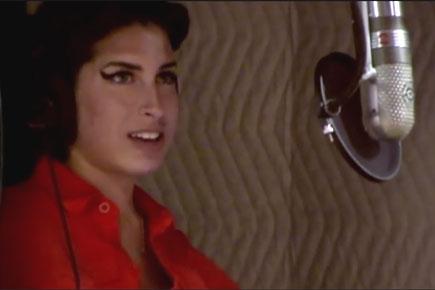 Amy review
'Amy'
A; Documentary
Cast: Amy Winehouse, Mitch Winehouse, Mark Ronson
Director: Asif Kapadia
Rating:
A few years ago director Asif Kapadia shook the whole world with a little film called 'Senna', the biopic of the greatest Formula 1 racer of all time. The film's final scenes went down as some of the most heart wrenching moments captured on cinema. It made grown men cry, and champion the film as one of the all time greats. It was difficult to believe that Kapadia would outdo himself in his next, but with 'Amy' he has done just that.
Watch the trailer of 'Amy'

Amy Winehouse stormed to the spotlight in the early 2000s with her strange getups, weird tattoos, throaty vocals and bizarre lyrics in her music videos. That she was talented was obvious – she could hold a note even being clearly high strung on a cocktail of drugs. Her song genre was something completely out of the mainstream zone, yet she was talented enough to make them mainstream, shooting up to top 40 hit lists often. Her private life was an unfortunate hell, and even sadly, it was public. Kapadia's docu is a blistering account of what went down in Amy mind, on her body, and on her image that ultimately led to her untimely death.
The thing with most documentaries is that they feature different people as talking heads, speaking great things about the person on whom the film is being made. Like 'Senna', 'Amy' does not have talking heads – most of the voicework is relegated to the background and is liquefied into the narrative like a feature film. It gives the film a sense of heightened realism and a more approachable, arresting vibe. When the film tells you about how Amy rose to fame, you become part of the film, rising with the celebration on screen. When the dark stuff starts, the glooms sets within you because you're already attached to the film by then. And the dark stuff is pretty heavy on the chest – if you were moved to tears by the Curt Cobain film 'Montage of Heck' you can expect a similar experience here.
The film's biggest achievement is headlining the effect fame can have on someone not prepared to become a celebrity. Ultimately Amy was just a girl who could belt out powerful songs, she was not ready for a starry public image. The film also paints a pretty gruesome picture of drug addiction, but it does it in a way where you understand why most celebs get hooked on to them, and you're doubly sure never to do them. Kapadia was hailed as the next big thing with 'Senna', and now with 'Amy' he has well and truly arrived.