If you're on the lookout for a date movie with plenty of schmaltz, 'The Age of Adaline', starring Blake Lively, delivers on various levels. But if you're looking for a smart movie that goes into the morality and ethics of never ageing, you'll have to look elsewhere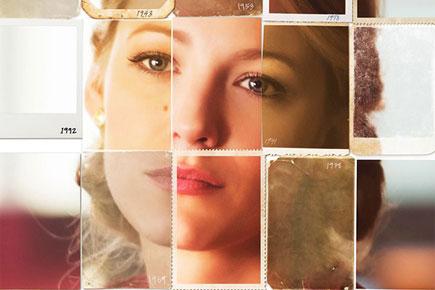 'The Age of Adaline' - Movie Review
'The Age of Adaline'
U/A; Drama/Romance
Director: Lee Toland Krieger
Cast: Blake Lively, Harrison Ford, Ellen Burstyn
Rating:

A few years ago we had a movie called 'The Curious Case of Benjamin Button' where the central character aged in reverse, from an old man to a younger one. Fast forward to 2015 and we now have a movie where the central character remains the same age.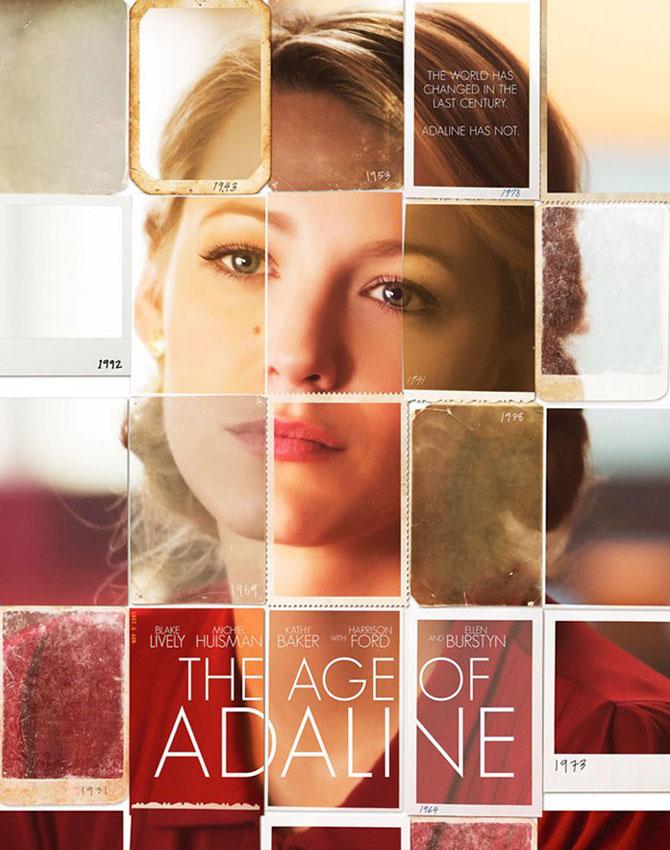 Blake Lively in the poster of 'The Age of Adaline'. Pic/Santa Banta
Ironically, or rather, unfortunately, the film released in the US at the same time as 'Avengers: Age of Ultron' and got whooped thoroughly at the box office. It's good that it took a few weeks after 'Avengers: Age of Ultron' to release in India. The film itself is a mixed bag - while there are a few intriguing things to like about it, there's mawkishness that undoes the good things.
'The Age of Adaline' is directed by Lee Toland Krieger who earlier made the surprisingly effective romantic drama 'Jesse and Celeste Forever'. Blake Lively stars as Adaline Bowman, a woman who is actually 106 years old but always looks 29. The reason is singularly outlandish - back in 1935, Adaline suffers an accident that somehow changes her DNA and stops her from ageing. In the present, her daughter is almost 70 and is played by Ellen Burstyn. In an attempt to avoid being caught by scientists and experimented upon, she lives her life constantly changing her identity and moving to different places.
The premise itself is interesting, although reminiscent of Jim Jarmusch's 'Only Lovers Left Alive'. The film has a very interesting lushly sad look that captures Adaline's state of mind. The problem arises in the central conflict - Adaline meets a man and realises that it is better to fall in love and age gracefully rather than have an eternal life. The film does little to discuss why this would be a better option, especially since the majority of the world buys ointments to look younger. It's ultimately another Nicholas Sparks-type story where 'the power of love' rises above everything else and logic takes a backseat.
As expected, there is plenty of sentimentality at play, with Harrison Ford turning up in a tearjerker angle of the story. If you're on the lookout for a date movie with plenty of schmaltz, this movie delivers on various levels. It's harmless for sure, and by the corny end you'll have already forgotten most of the events prior to it. And if you liked 'Gossip Girl', then Blake Lively in the film would be enough to keep you entertained. But if you're looking for a smart movie that goes into the morality and ethics of never ageing, you'll have to look elsewhere.