Directed by the great Guy Ritchie and starring Henry Cavill, Armie Hammer as spies, 'The Man from U.N.C.L.E' is a rollercoaster ride of jokes and cool action choreography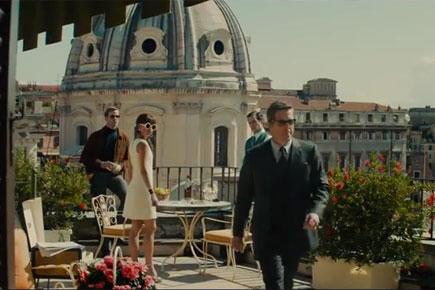 'The Man from U.N.C.L.E.'
U/A; Action/Comedy
Director: Guy Ritchie
Cast: Henry Cavill, Armie Hammer, Alicia Vikander, Hugh Grant
Rating: 

What do you desire in a movie? A pack of big or interesting or good looking stars? A bunch of cool looking action sequences? A solid plot? Fun jokes? Gorgeous costumes and glossy visuals? That's a big list of things but that's a pretty standard request for any self respecting movie buff in 2015. But if you do crave those things and have been disappointed by films recently, look no further – 'The Man from U.N.C.L.E' gives you all of those things, and more.
Watch the trailer of 'The Man from U.N.C.L.E.'

Directed by the great Guy Ritchie, 'The Man from U.N.C.L.E' is a rollercoaster ride of jokes and cool action choreography. I use the word cool, because that's precisely what everything in the film is. There's a certain panache to the way the characters talk, a certain style to the way they dress and a certain mojo in the way the film has an effect on you. Everything is just so cool looking.
The film is based on a TV series of the same name and pretty slavishly follows its action-comedy style. We're placed in the 60's in Germany post World War 2, and two spies, the CIA's Napoleon (Henry Cavill) and KGB's Illya (Armie Hammer) are out to get each other by orders from their respective government agencies. A girl in an auto shop (Alicia Vikander) shows up with connections to a Nazi nuclear scientist and both boys are given a joint mission to work together to find this scientist and steal the bomb, and of course, stop global destruction.
The film plays out deliciously to its cooky plot – there's enough humor in the film keep things chugging along, as Cavill becomes the brains of the mission and Hammer becomes the brawn. It's a nice role reversal considering Cavill is freaking Superman, and is clearly built like a rock. Camera trickery aids in Hammer looking much bigger than Cavill, but the camaraderie between the two is the real draw of the film. A sly comment here and a witty repose there and you'll find yourself laughing. Ritchie throws his trademark British humor and his knack for developing interesting looking chase sequences like a master at the top of his game. The film moves at a much slower pace than his other movies but that comes across as a welcome change.
The only underutilized part of the movie is Hugh Grant as a British Intelligence honcho who predictably ends up being the boss of both the spies. There's even a predictable twist towards the end and one wishes the film left that one out and focused more on the bromance between Cavill and Hammer. In any case it's a small complaint in a film that's big on entertainment. Watch it.