Benicio Del Toro in an interview talks about his upcoming film Sicario: Day of the Soldado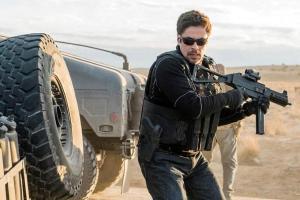 Benicio Del Toro in Sicario: Day of the Soldado
The American crime thriller, Sicario: Day of the Soldado is directed by Stefano Sollima is all set to release to hit the Indian cinema on 6th of July 2018. Starring Benicio Del Toro and Josh Brolin, The sequel to the 2015 film Sicario, The plot follows the drug war at the U.S.-Mexico border as it has escalated to the point where the cartels have begun transporting terrorists, forcing the CIA to team up with ex-hitman Alejandro Gillick.
Benicio Del Toro reflects on Alejandro's arc in Sicario: Day of the Soldado. Stylistically, Sollima assessed the style of the Sicario saga as being quite close to his own filmmaking style: "This project gave me a chance to use action and, in particular, physical effects, rather than visual effects, to put the actors in the moment and help dramatize the tough issues in the story. It's one of my favourite ways to work."
ADVERTISEMENT
"There's an emotional roller coaster, not so much about political issues, but about the human spirit," says Del Toro. "It's more about the characters and more about their plan, than about the big issues."
Catch all action on 6th of July 2018 in cinemas near you.
Also read: Sicario - Movie Review
Catch up on all the latest entertainment news and gossip here. Also download the new mid-day Android and iOS apps to get latest updates