This empowering, subversive film will see a worldwide release on Amazon Prime Video on December 11.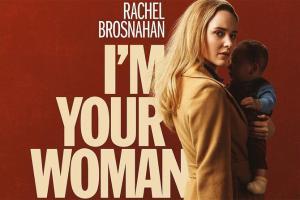 I'm Your Woman/picture courtesy: Rachel Brosnahan's Instagram account
Directed by Julia Hart and Produced by Academy Award nominee Jordan Horowitz (La La Land), Rachel Brosnahan stars alongside Marsha Stephanie Blake and Arinzé Kene.
I'm Your Woman is a dramatic thriller about motherhood, family, female empowerment, and personal transformation. We follow Jean (Rachel Brosnahan) on her journey with her newborn baby as she evades her husband's criminal past, where we witness her transformation from sheltered housewife to badass mom-on-the-run. With the support of unlikely alliances in Cal and Teri (Blake and Kene), her relatable struggle to take control of her life and realize her own power and potential, empowers audiences to rally behind her, and recognize her formidable strength.
 

 

 

View this post on Instagram