Singer Ariana Grande, one of dozens of female celebrities to fall victim to a nude photo leak by iCloud hackers in early September, says the the images are not of her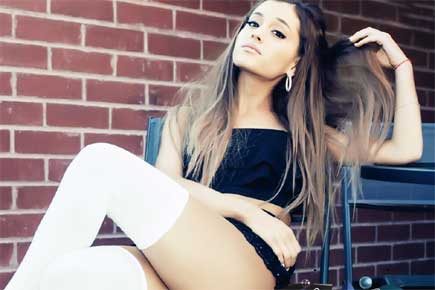 Ariana Grande
Los Angeles: Singer Ariana Grande, one of dozens of female celebrities to fall victim to a nude photo leak by iCloud hackers in early September, says the the images are not of her.



Ariana Grande. Pic/Santa Banta 
The 21-year-old singer took a moment to personally address the matter as she arrived at LAX airport, reported TMZ online.
"Those aren't me. It was funny though. That's not my room, that's not my cat, that's not my belly button ring, that's not my hair, that's not my profile.
"I was like, that's not me," she said. Shortly after the images appeared online, the 'Problem' singer took to Twitter to say, "To everyone going on about my "nudes" & my "m&g prices" neither are real! But for real those whoever thought those were actually me... love you but I am praying for you."