"She gave me a James Bond ultimatum... And she meant it! Come on, there's all those gorgeous girls in various countries getting into bed and getting out of bed. I'm sure a lot of her decision-making was based on that!" Neeson added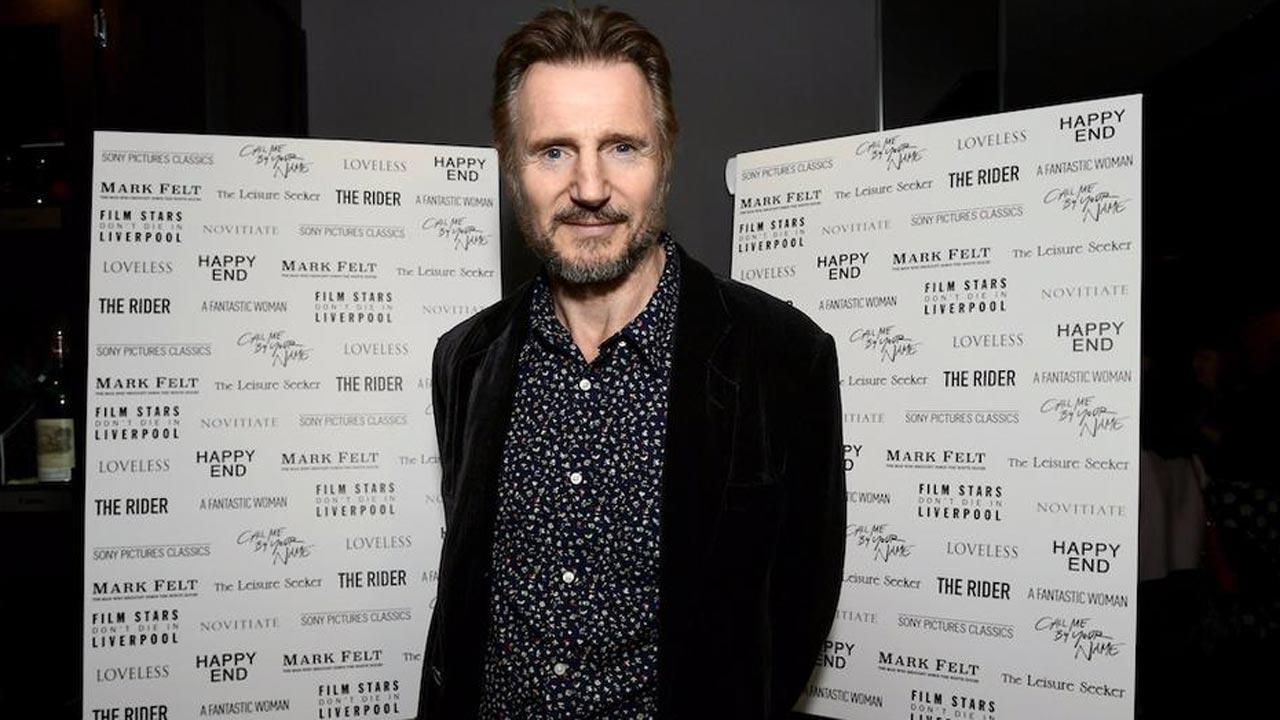 Liam Neeson. Pic/AFP
Veteran Hollywood actor Liam Neeson has revealed that in the 1990s 'James Bond' producer Barbara Broccoli contacted him several times to ask if he was interested in taking on the role of 007.
According to Variety, an American media company, he made the revelation in a recent interview with Rolling Stone. At the time Neeson was fresh off an Oscar nomination when the role was offered to him.
ADVERTISEMENT
However, the actor not taking up the role came down to his wife, Natasha Richardson. "I know the Broccolis. They looked at a bunch of actors... 'Schindler's List' had come out and Barbara [Broccoli] had called me a couple of times to ask if I was interested, and I said, 'Yes, I would be interested.'"
As per Variety, he added, "And then my lovely wife [Natasha Richardson], God rest her soul, said to me while we were shooting 'Nell' down in the Carolinas, 'Liam, I want to tell you something: If you play James Bond, we're not getting married.'"
Neeson's affection for Richardson outweighed his desire to play James Bond, so he never agreed to a serious meeting with Broccoli.
What Neeson did do was tease Richardson by "going behind her back, making my fingers as though I'm holding a gun, and [humming the James Bond theme]... I loved doing that shit!" he said, reported Variety.
Also Read: Daniel Craig doesn't care who plays Bond next
"She gave me a James Bond ultimatum... And she meant it! Come on, there's all those gorgeous girls in various countries getting into bed and getting out of bed. I'm sure a lot of her decision-making was based on that!" Neeson added.
Fortunately for the actor, he'd get a second chance at action movie stardom with the 'Taken' franchise.
Neeson would also get a taste of mega-franchises with his role as Qui-Gon Jinn in 'Star Wars: The Phantom Menace', although that's not a universe he's keen on returning to right now, as per Variety.
This story has been sourced from a third party syndicated feed, agencies. Mid-day accepts no responsibility or liability for its dependability, trustworthiness, reliability and data of the text. Mid-day management/mid-day.com reserves the sole right to alter, delete or remove (without notice) the content in its absolute discretion for any reason whatsoever