Loki is now streaming in English and Hindi on Disney+ Hotstar Premium and in Hindi on Disney+ Hotstar VIP, it will also release in Tamil and Telugu on 30th June.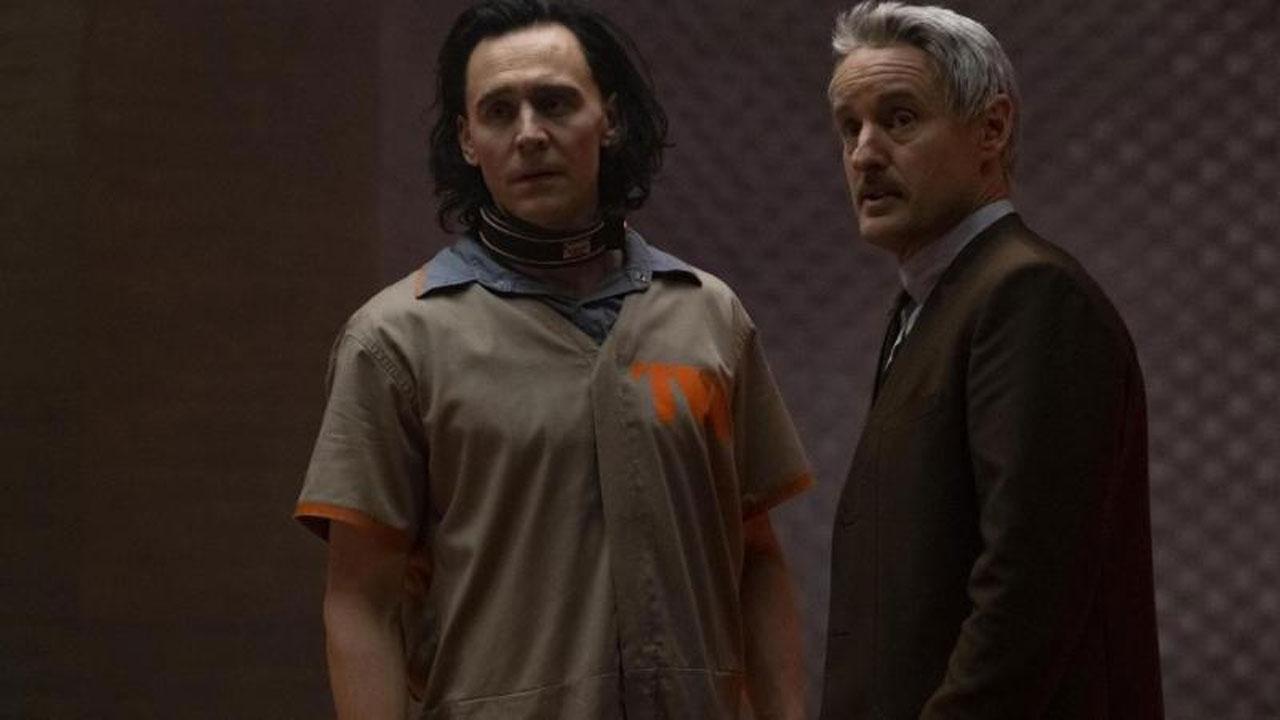 Loki (Tom Hiddleston) and Mobius M. Mobius (Owen Wilson). All pictures courtesy/PR
Every successful "God" or hero needs a partner in crime who stands in and manages to save the day, sometimes contributing more than the hero himself. Marvel has been successful in offering many such unforgettable partnerships over the years. They've made us laugh, cry and left us thrilled with all the power-packed action. In the latest successful series Loki, streaming on Disney+ Hotstar, the God of Mischief (Tom Hiddleston) joins Time Variance Authority's Mobius M. Mobius (Owen Wilson) on a thrilling new journey. The show is directed by Kate Herron and written by Michael Waldron.
The Falcon and the Winter Soldier - In for some dark and gritty superhero treat?
Sam and Bucky who together make Falcon and the Winter Soldier are synonymous with a lot of witty banter and a load of thrill. It is common knowledge to all Marvel fans that Falcon and Winter Soldier are an unlikely pair but there's nothing that Captain America can't pull off, right. If you're someone who enjoys gritty and sometimes dark superhero action, then it is made for you. But no point watching it if you're lagging behind on Marvel facts!
Wanda Maximoff and Vision - The first human-android relationship
Two super-powered beings living idealized suburban lives - begin to suspect that everything is not as it seems. Together, Wanda and Vision are a notable Marvel Comics and Marvel Cinematic Universe couple because they are the first human-android relationship. Naturally, this presents some problems when the couple try to give normal life a go. A heart-warming, unusual tale created as a sitcom, WandaVision on Disney+ Hotstar Premium does not disappoint!
Iron Man and Captain America: Heroes United  - The Unlikely Duo?
Friends or enemies at some point or the other, Iron Man and Captain America come together to fight the Red Skull and his triggerman, Taskmaster, from unleashing an army of Hydra Brutes on the world. Both these men, leaders in their own way, bring their expertise. When all others fail, you know Iron Man and Captain America will swoop in with a solution. And when it comes to saving the world, you know you'd rather have them be friends and not go separate ways.
Loki and Agent Mobius - Can they trust each other?
With the addition of Time Variance Authority (TVA) comes Agent Mobius. The TVA tasks Loki with helping them eliminate another variant that is wreaking havoc on the main timeline. Agent Mobius M. Mobius is the most prominent TVA manager in the comics and is seen as Loki's partner in Disney+ Hotstar Premium's Loki. The two together form a bromance-style partnership similar to Bucky and Sam in The Falcon and the Winter Soldier.
Also Read: Director Kate Herron reveals what drew her to 'Loki'