Directed by Ben Affleck, Air stars Damon as Sonny Velasco, who led Nike to pursue the endorsement of Michael Jordan and the creation of the Air Jordan basketball sneakers. Air opens on April 5 and co-stars Affleck, Viola Davis, Jason Bateman and Chris Messina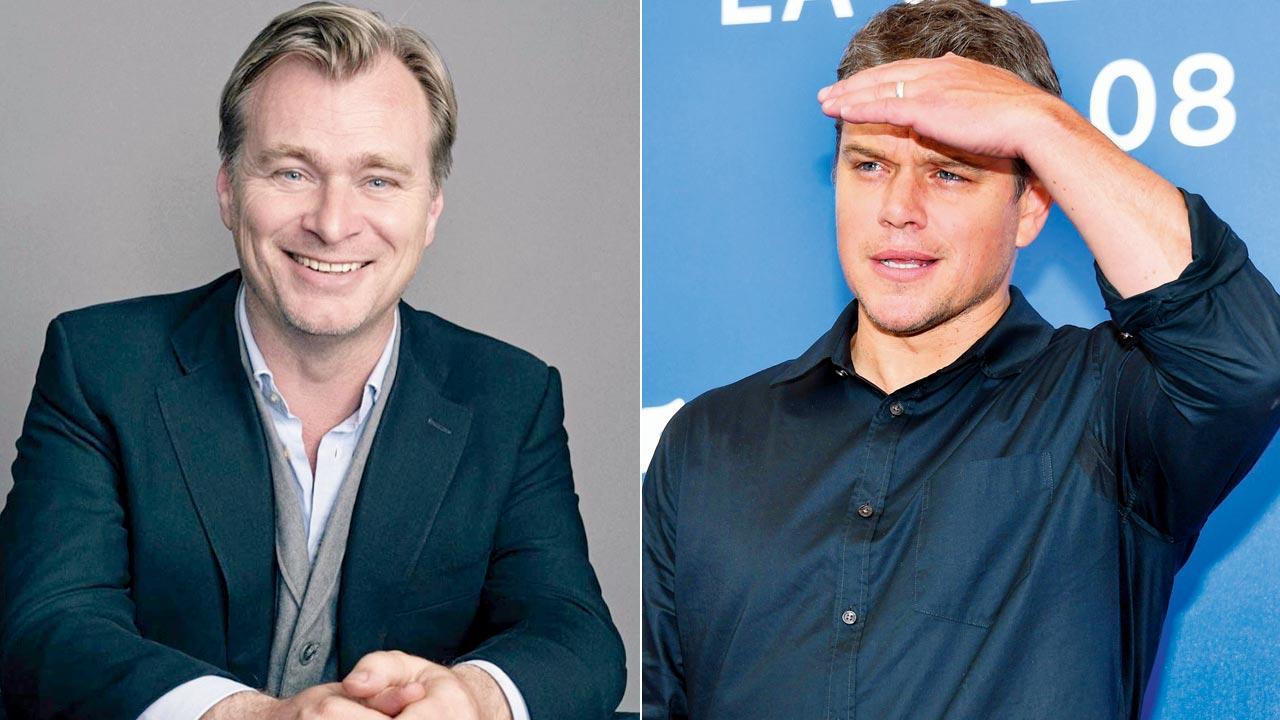 Christopher Nolan and Matt Damon
Matt Damon said that filmmaker Christopher Nolan's Oppenheimer runs a hefty three hours long. On the red carpet for Air, in which he co-stars, Damon also talked about Nolan's upcoming historic drama in which he appears alongside Cillian Murphy. "It's three hours. It's fantastic," Damon said, revealing that he has seen Oppenheimer. The actor added, "Cillian is phenomenal. He is everything you would want him to be. I think it's almost three hours. It goes so fast, it's great."
Directed by Ben Affleck, Air stars Damon as Sonny Velasco, who led Nike to pursue the endorsement of Michael Jordan and the creation of the Air Jordan basketball sneakers. Air opens on April 5 and co-stars Affleck, Viola Davis, Jason Bateman and Chris Messina.
ADVERTISEMENT
Oppenheimer stars longtime Nolan collaborator Murphy as theoretical physicist J Robert Oppenheimer, the director of the Manhattan Project and the father of the atomic bomb. The cast also includes Emily Blunt, Robert Downey Jr, Florence Pugh, Rami Malek, Benny Safdie, Josh Hartnett, Dane DeHaan, Jack Quaid, Matthew Modine, Alden Ehrenreich, David Krumholtz, Michael Angarano and Kenneth Branagh.
Also Read: Ben Affleck reveals he has a celebrity wordle group with Matt Damon, Jason Bateman, Bradley Cooper
Oppenheimer, which opens in theatres July 21, is Nolan's first movie with Universal Pictures after his long run at Warner Bros. It's based on Kai Bird's novel, American Prometheus: The Triumph and Tragedy of J Robert Oppenheimer, and focuses on Oppenheimer's research effort as the Los Alamos Laboratory director.
This story has been sourced from a third party syndicated feed, agencies. Mid-day accepts no responsibility or liability for its dependability, trustworthiness, reliability and data of the text. Mid-day management/mid-day.com reserves the sole right to alter, delete or remove (without notice) the content in its absolute discretion for any reason whatsoever