This film has Adults only written all over it and it's definitely not for the faint-hearted. Read more to find out why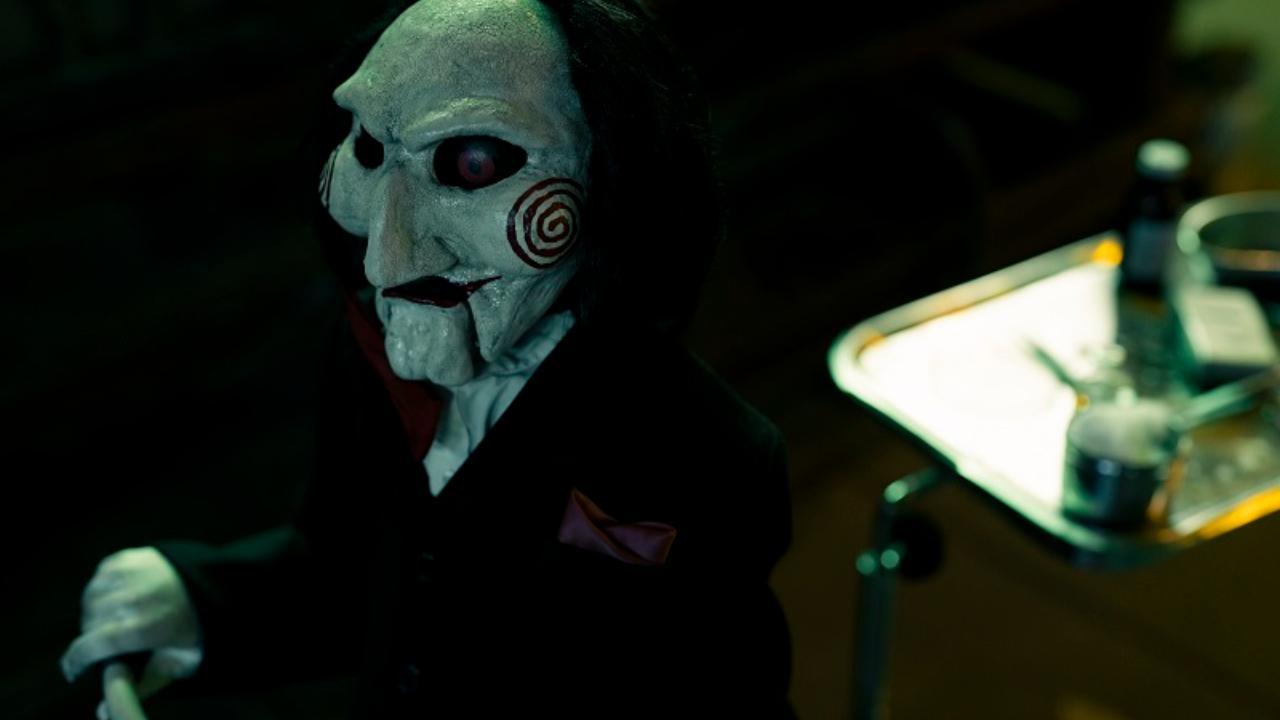 Saw X
Film: Saw X  
Cast: Tobin Bell, Shawnee Smith, Synnøve Macody Lund, Steven Brand, Michael Beach, Renata Vaca  
Director: Kevin Greutert
Rating: 2/5  
Runtime: 118 mins
This film has Adults only written all over it and it's definitely not for the faint-hearted. James Wan and Leigh Whannell's gore fest, Saw (2004) still ranks as amongst the most horrifying from the Horror/Torture genre and its final moments had a twist that sticks in memory even 19 years after it first hit the screens and became a money-spinner and franchise-spawn. Over the years the 'world of Saw' has almost been reckoned as a sub-genre of its own with each subsequent sequel trying to outdo the previous one in keeping its voyeuristic fans coming back for more.The parade of bone-crushing, marrow-pulverising bloodletting reaches new heights here.
 
Saw X, which takes place not long after the events of the first film basically tells a story that takes place between two of the previous films. And it's helmed by the Director of Saw VI, Kevin Greutert, who returns to give us a deeper look into the deranged psyche of John Kramer (Tobin Bell) aka Jigsaw. He has been diagnosed with cancer, is in the last stage with just about 3 months to live. At 80 plus, that might be counted as a blessing to most but Kramer ( living up to his reputation in the cult horror cinema circuit) is eager to embrace the first glimmer of hope he gets from a fellow cancer survivor who had attended the support group he was party to. He's been told about a doctor Cecilia Pederson (Synnøve Macody Lund who looks a lot lot like Catherine Deneuve in her youth) who works in secret, promising that their way of treatment, a risky and experimental medical procedure, will help send him into remission. For that he has to travel to Mexico, to a top-secret lab and undergo the treatment. It's only later that he finds out a terrible truth about Cecilia and the treatment. 
 
So it's time for retribution but Kramer calls it a reawakening. Word games aside, the narrative then spirals into a blood bath with severed body parts and blood dripping all over the screen while all those involved get their comeuppance. The brutality of the deranged and ingenious traps are on full display here and the intentions of gung-ho fan service are also pretty much cut and dried. Some of the gruesome traps have a deja vu feel to them even though the director, art and production designers have taken great pains to make them look different. After all, there are only so many ways you can torture someone with mechanical devices linked to timed acts.  
 
Frankly speaking, it was hard for me to believe that a 80 plus year old man with depleting strength and cognition due to the cancer in his brain, has the ability to think-up and execute plans so ritualistic and barbaric - involving searching out his victims (who have gone incognito) from different locations, luring them into dropping their guard and then savaging them with unheard of gamey trickery(even with an all-too-eager accomplice). It's also difficult to buy into the assumption that  he is channeling strength from visions he has of his halcyon days as a 'brutaliser' extraordinaire. It's really difficult to suspend your disbelief in this particular case.
 
John Kramer is the worst kind of bad guy here yet he starts off as an empathetic character and later on reverts true-to-type. That's why the first half of the film which deals totally with Kramer's coming-to-terms with his diagnosis and prognosis is inveigling. This tempered, slow-to-fire-up half is the best part of this film. It builds empathy and aids the audience in believing in the old, dying man's vulnerability and humility. The second half though, goes berserk in trying to live up to hype, drowning out any sensitivity or amiability earned before, with a surfeit of blood and gore. Even with the twist you can see coming from a mile, there is little plausibility to hold on to. One understands that this film has been written with the fans in mind. If you aren't a fan then you are not likely to get the dark comedic moments embedded in the narrative. The tone and color palette are stark and uncompromising, typical of a Saw movie.
 
The two main stays of this franchise, Kramer and Amanda (Shawnee Smith), his well-known apprentice, show-off a father-daughter sort of chemistry, even though they are not related by blood. The fans also get some more insight into their relationship and bonding that has survived and strengthened over time. Synnøve Macody Lund is the find of this movie. A newcomer to the franchise, her luminous screen presence and textured performance engineer a conflict that will make the audience think twice about the moral complications that arise out of Celicia going from being a victimiser to then falling prey as a victim. The reverse rhetoric which she uses to question Kramer's iron clad moral code comes too late in the movie to make much difference though. Tobin Bell owns the role completely. As Kramer he is both eerily sinister and pitiable and makes it difficult for the viewer to write him off as the real villain of this sadistic exercise in debasement!
ADVERTISEMENT
"Exciting news! Mid-day is now on WhatsApp Channels

Subscribe today by clicking the link and stay updated with the latest news!"
Click here!