Bad Guys, tagged as the world's most-wanted villains after years of countless heists, are finally caught just past the halfway mark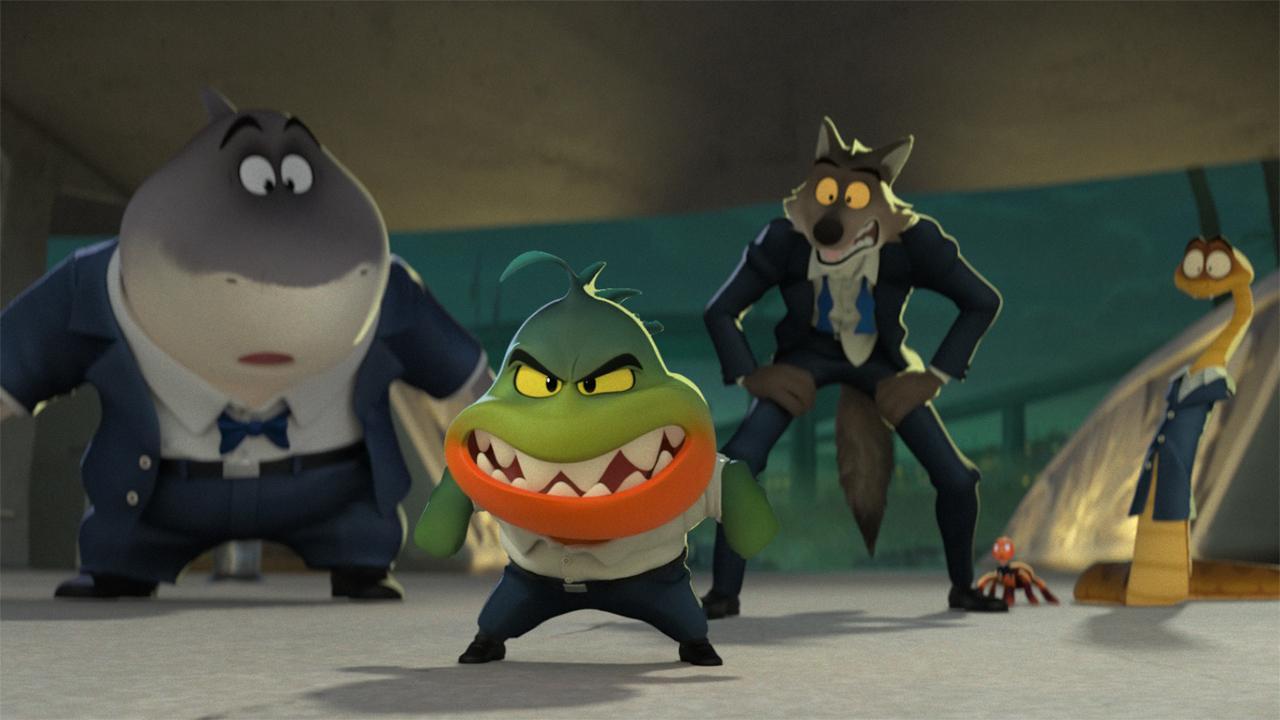 A still from the film
The Bad Guys
Dir: Pierre Perifel
Cast (voices): Sam Rockwell, Marc Maron, Awkwafina, Craig Robinson
Rating: 3/5
A frenetic animated comedic actioner, this Universal Pictures-Dreamworks team-up based on the kids' graphic novel series by Aaron Blabey, could well be a much needed nudge towards a reformative criminal justice system. Even though the Bad Guys (serial abusers of the law) are caught in the act, they are able to broker a deal that could keep them out of prison.
Bad Guys, tagged as the world's most-wanted villains after years of countless heists, are finally caught just past the halfway mark. But before that happens, they treat us to a barrel full of easy, breezy laughs. Set in Sun baked Southern California the animation radiates a sunny disposition and irreverent cool.
The opening sequence has us all ears when Wolf (Sam Rockwell) and Snake (Marc Maron) engage in snappy banter at a retro L.A. diner. After a lot of good natured jostling and jousting, they get up, stroll casually across the street, and the next thing you know is they have robbed a bank. It's not a two person job even though it looks like it. There are behind-the- scenes operators you get to know of, after the fact. Wolf is frequently compared to Danny Ocean, while Snake is a master at unlocking all kinds of safes - with online help from Tarantula (Awkwafina), the fast thinking and acting, highly resourceful hacker. Shark (Craig Robinson) is the master of disguise, while Piranha (Anthony Ramos) brings in toxic flatulence whenever required. After they get caught trying to steal a prized statue from a swanky gala, the Bad Guys agree to clean up their act with due persuasion from the award-winning, philanthropist, the guinea pig, Professor Marmalade (Richard Ayoade). Wolf is basically scheming to pretend to be good and trick everyone but everything doesn't go as planned.  
There are a few gratuitous gags that are written in smartly – might seem offensive but are bound to bring on the laughs. The script from Etan ("Madagascar: Escape 2 Africa") Cohen is surprisingly fluid, interconnected and amusing.  The animation has spring-like elasticity and the form is extremely eye-pleasing. While the hyper tempo is hard to sustain through the less than two hour runtime, Pierre Perifel, does a valiant job of lending his debut feature enough goodies to bring in a fair bit of moolah at the Box Office!