There's no violence here but jump scares abound as both the young actors Sophie Thatcher and Vivien Blair do a good job of asking the question 'What's around the corner?' with the perfect amount of dread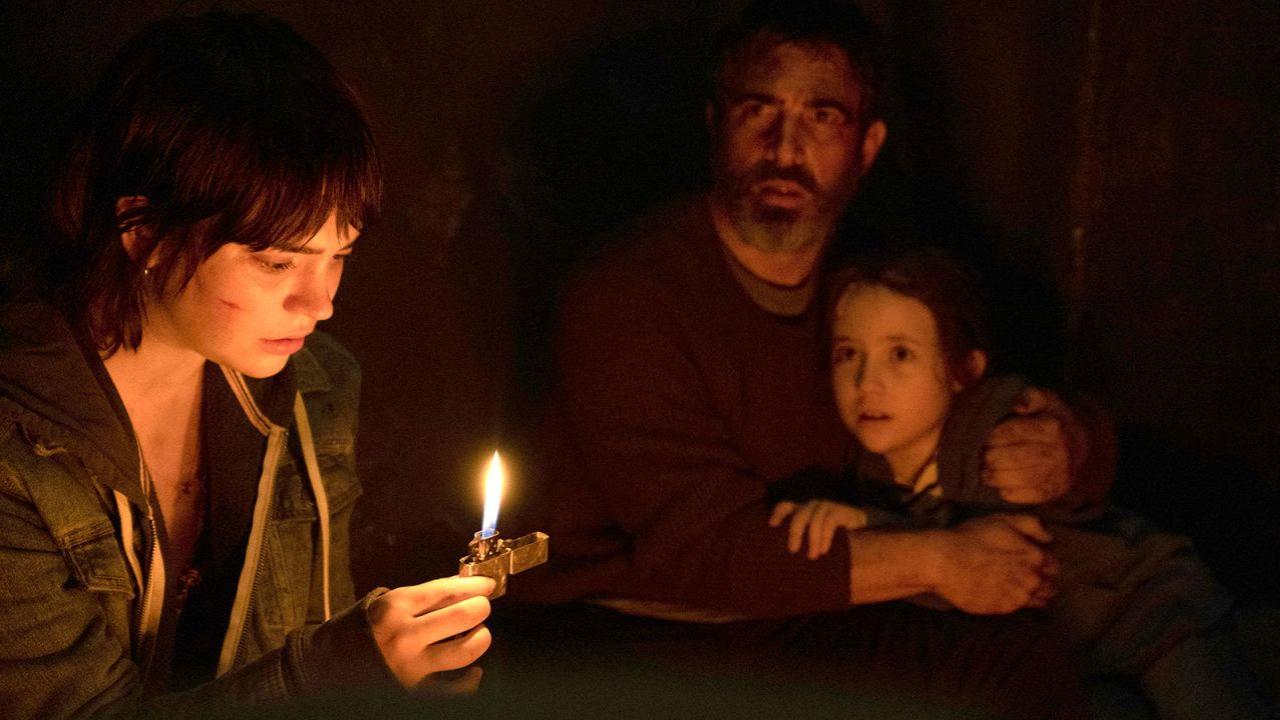 The Boogeyman still
Film: The Boogeyman
Cast: Sophie Thatcher, Chris Messina, Vivien Lyra Blair
Director: Rob Savage
Rating: 2.5/5
Runtime: 98 mins
A horror-thriller adaptation of Stephen King's story, 'The Boogeyman' is a 'suggestive' thriller of sorts. The serviceable narrative basically puts out the bare threads of the story and allows the young actors to do all the mind work. There's no violence here but jump scares abound as both the young actors Sophie Thatcher and Vivien Blair do a good job of asking the question 'What's around the corner?' with the perfect amount of dread.
ADVERTISEMENT
The narrative focus is on a grief-stricken family - Dr. Will Harper (Chris Messina) and his two daughters, Sadie (Sophie Thatcher) and the younger Sawyer (Vivien Lyra Blair), following the death of the wife/mother who passed away by way of a car accident a year ago. The adapted script by "A Quiet Place" writers Scott Beck, Mark Heyman, and Bryan Woods, establishes the dark-loving, door-bursting, child-terrorizing night monster in broad terms with the underlying significance of loss, aiding it. The girls are terrorized at night by something we only see in brief flashes but the general tone here is rather unpleasant and makes the film feel much longer than it is. So peek-a-boo jump scares are made to do the trick of trying to scare you.
The Boogeyman aka Lester (David Dastmalchian) enters the Harpers' dark and creaky home in cryptic form. After sharing a gruesome tale about the death of his children and a monster, he goes back to hiding in the dead mother's art closet. It's an endless game of cat and mouse and there's nothing much to relieve the drag. The production design by Jeremy Woodward, lighting, and camerawork by cinematographer Eli Born put on a formidable show as we can sense the grief in the home's stark atmosphere and the darkness pervading through the frame even in the daytime. Savage's talent is visible in the subtle ways he chooses to light his dark scenes in a very dark house.
Since the revelatory bits (about Lester) are underdeveloped there's a sense of incompleteness that follows all through the conflicted drama. The generic nature of this offering comes to the fore when we see the parents ignoring their children even after a bunch of supernatural occurrences. Even the CGI fails the story here. It's really not good enough to make all this seem believable!