This long-drawn elegiac sci-fi essay about the negative impact of AI in a futuristic world, an original creation by Gareth Edwards, has what it takes to become a mainstream favorite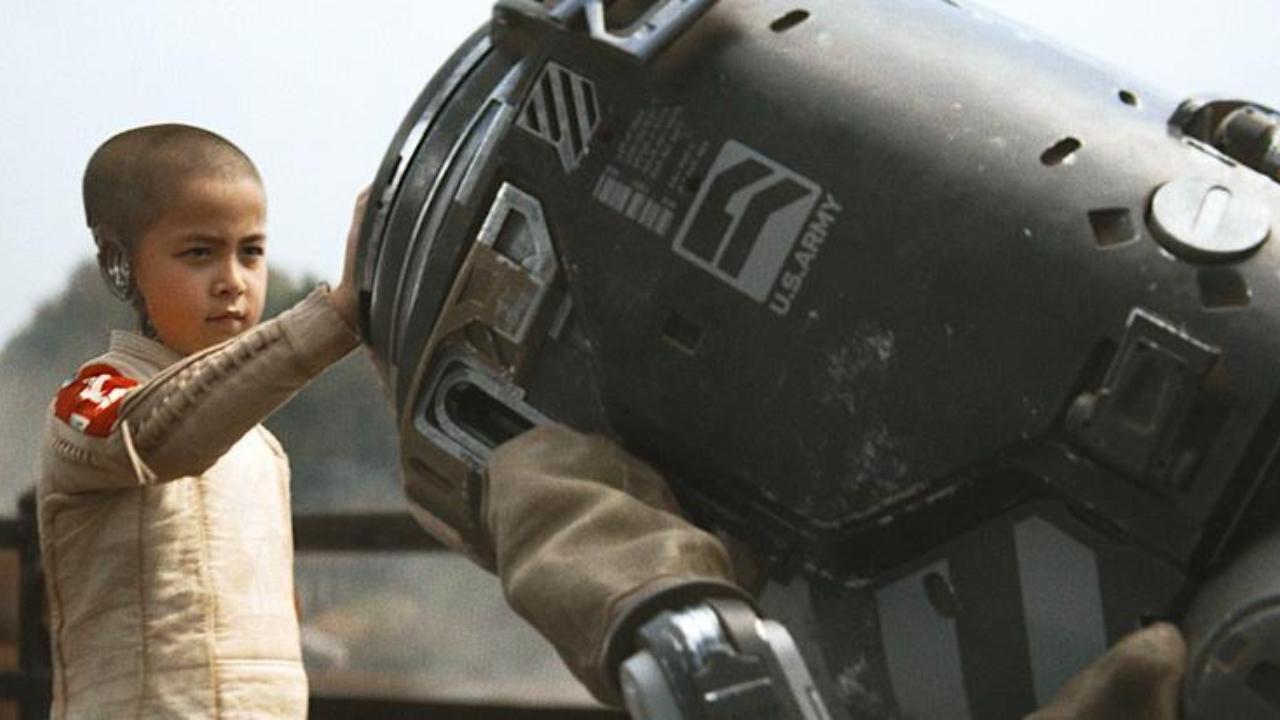 The Creator
Listen to this article
The Creator Movie Review: A potential New Age Sci-fi classic
x
Film: The Creator
Cast: John David Washington, Madeleine Yuna Voyles, Gemma Chan, Allison Janney, Ken Watanabe, Sturgill Simpson, Amar Chadha-Patel, Marc Menchaca
Director: Gareth Edwards
Rating: 3/5 
Runtime: 134 min.
This long-drawn elegiac sci-fi essay about the negative impact of AI in a futuristic world, an original creation by Gareth Edwards, has what it takes to become a mainstream favorite - provided the sci-fi fans let go their affliction with branded sci-fi franchises. The film is an ambitious attempt at preordaining the future where Artificial Intelligence will have taken up much of the functions hitherto dependent on human intervention.  It's a future-world thriller with lots of blinding fire-powered  action positing a war between humankind and AI creations for control over Earth's well-being. 
 
It's 2065, in a post-apocalyptic world, where U.S. military is pitted against a robot menace, 10 years after a nuclear explosion levels Los Angeles. America is now a military-industrial complex which aggressively intervenes on foreign soil, supposedly driven by the greater good. In this movie the invaded demonized continent is New Asia where all kinds of advanced A.I. creations are still being produced. The US with it's highly armoured army is searching for the Nirmata aka the Creator, the elusive architect of advanced AI who has developed a mysterious weapon with the power to end the war and mankind itself.  
 
Edwards co-scripts with Chris Weitz and the duo repurpose ideas from several movies  including Blade Runner, Aliens, District 9, among others. At the outset we see Joshua and his wife, Maya (Gemma Chan), joyfully await the birth of their child in a remote Asian seaside paradise. Then comes the sequence where he loses his wife to a surprise American attack. As the narrative runs through to its conclusion, the embittered ex-special forces operative, Joshua (John David Washington), gets to figure out who the real oppressors are. 
 
The cinematography and CGI are simply awe-inspiring. The impressive visuals, arresting design work and neat tech hardware on display make the familiar look fairly different. Obviously, this story has a lot of familiar sci-fi beats but the treatment lends it a certain distinctiveness that draws you in despite the chaotic plotting and late-life turn to artificial spiritualism. 
 
The enigmatic robo-kid, a 6-year-old girl,  named Alphie (Madeleine Yuna Voyles), is the soul of this movie and shows us why humanity aided by inter-species harmony and technological advancements should exist as a force for good. Of course that lesson is worth learning but the manner in which Edwards formulates the cinematic appeal, leaves a lot to be desired. The soulfulness and wisdom of that message is transmitted with such forcefulness that those aspects end up feeling a little fictitious. The final act that leads up to a heartrending sacrifice is effective enough. The climactic scenes stand testament to the fact that Edwards' world-building is a sentiment driven invocation of a beautiful philosophy. And Hans Zimmer's moving choral passages embedded in the background score, makes the movie a deeper and profoundly evocative experience.
ADVERTISEMENT
"Exciting news! Mid-day is now on WhatsApp Channels

Subscribe today by clicking the link and stay updated with the latest news!"
Click here!