Lowery's attempt at visual poetry with  Andrew Droz Palermo's extraordinary cinematography rooting it and Patel's mature performance are the highlights of this rather inscrutable (what feels unfinished) experience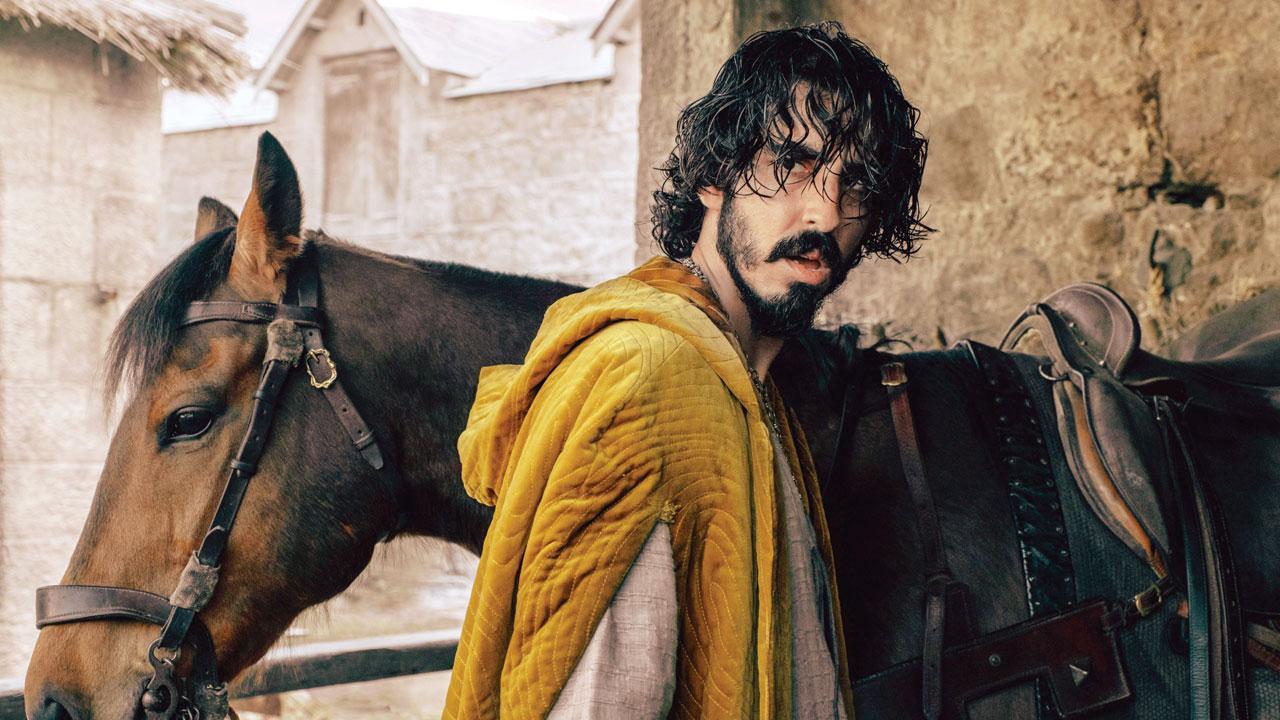 The Green Knight
The Green Knight
U/A; Fantasy, adventure
Dir: David Lowery
Cast: Dev Patel, Alicia Vikander, Joel Edgerton
Rating: ***
David Lowery's version of the epic fantasy adventure, an Arthurian legend, tells the story of Sir Gawain (Dev Patel), King Arthur's wild and irresponsible nephew who takes on the challenge put forward by the Green Knight (Ralph Ineson), a rite of passage test that could win him the kingdom or lose him his life.
Previous movies and TV versions exist, but Lowery's version is unique in its vision, casting choices and narrative. His adaptation of the anonymously written, 14th century chivalric romance is adventurous in spiel, but not experience. He takes a rather off-beat approach to recast a well-known legend and pulls out a quirky, fantastic, evocatively moody experience that may be devoid of conventional thrills, but thrives on intriguing visuals and understated valour. The ambiguity in the dialogues and the character byplay will leave you scratching your head in vain.
Lowery leaves a lot more unsaid and unexplained in his attempt at individualism and makes it doubly difficult for the viewer to get completely entranced by what transpires on screen. Be it the origins of the Green Knight (an emerald skinned tree like giant) or the oddball characters populating the narrative. The connectedness in the different threads of the story are missing, such that most of it is up to interpretation. Even the ending isn't in keeping with the book.
The medieval setting, cryptic verbiage, episodic narrative, and overly hallucinatory overtures interweaving fantasy with reality, had the potential to leave you spell bound but the disconnectedness between characters and intent creates a disharmonious experience. While the technical detailing is faultless, the costumes appear to marry eastern and western elements and fabric, the casting appears politically correct, but rather unsuited to the period or the geography. Neither the characters nor the ideas come through purposefully. 
Lowery's attempt at visual poetry with  Andrew Droz Palermo's extraordinary cinematography rooting it and Patel's mature performance are the highlights of this rather inscrutable (what feels unfinished) experience!