Director Martin Mcdonagh's Oscar front-runner Three Billboards Outside Ebbing, Missouri is a hard-hitting take on human weaknesses.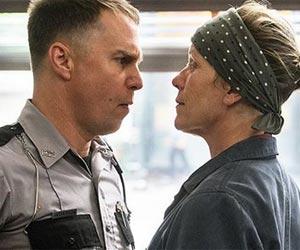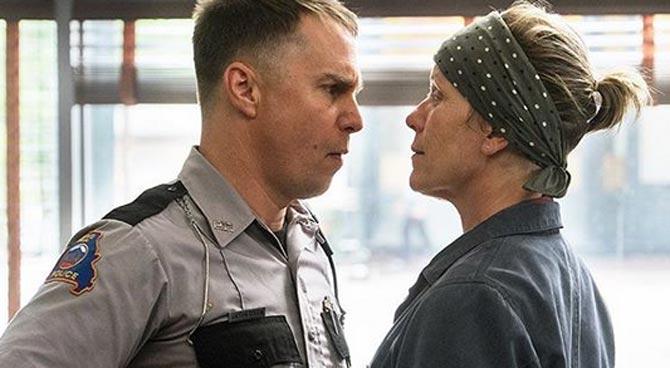 Three Billboards outside Ebbing Missouri
Cast: Frances McDormand, Woody Harrelson, Sam Rockwell, Abbie Cornish, Peter Dinklage
Director: Martin McDonagh
Rating: 

Writer/Director Martin Mcdonagh's Oscar front-runner 'Three Billboards Outside Ebbing, Missouri' is a hard-hitting take on human weaknesses. Injustices may prevail but if justice itself fails then what hope can there be for victims and their kin? he asks in a tone and voice that keeps you raging for what should have been.
This may be a story set in America but it could well have been an Indian one - right up to the point where a rape happens and the justice system turns a blind eye to it. We've seen that happen a million times here. The justice system here may be sequestered in patriarchal machismo, arrogance and plain ignorance but in Ebbing, Missouri, Mildred Hayes will not allow it to.
A rapist drifter does his cruel deed and sets his victim on fire before vanishing without a trace. The local police led by a terminally ill Chief Willoughby (Woody Harrelson) and second-in-command, brutish, Dixon (Sam Rockwell) are just a little too inept, racist, sexist, cruel and unbothered to catch the culprit. So what can the victim's mother, Mildred Hayes (Frances McDormand), a woman with two teenage kids, abandoned by her husband for a co-ed, do? Does she just fold up and die?
The spunky fighter doesn't believe in letting things lie. She takes the fight into the enemy camp by using three abandoned billboards along the road to Ebbing Missouri - where her young daughter was brutalised and killed, to make her point. She is fighting for justice and she is willing to do anything to get it. Her anger at the world that doesn't see wrong in allowing a rapist/killer to go Scott-free is palpable. And it's only through that fighting and that rage that other emotions like empathy and understanding surface. Her Anger is not entirely a negative here. It's what brings her back on the path to comprehending the world and acts as a catalyst in getting each and every other fence-sitter in the drama to become just a little more proactive in the manner in which they react to such a heinous, brutal and unforgivable crime.
After 'The Accused' gave us a different perspective on Rape way back in the 90's, this is amongst the most powerful films on that subject, to come out of Hollywood, since. Martin (In Bruges)MacDonagh uses the power of anger to give his narrative a direction. Just because we are unable to stomach it, it doesn't become less of a truth, he argues. Anger can be constructive too. It can liberate the mind from the shackles of prejudiced conditioning. And Mildred Hayes shows us how. Her anger becomes the driving force towards greater understanding and redemption.
It's a complexed world out there. McDonagh's main characters are deeply flawed. McDormand's Mildred may have managed to channel her anger to solve her daughter's murder but Rockwell's Dixon burns up with the hate he least understands himself. The shades of grey are so varied here that it's difficult to pinpoint who the hero is here. Both McDormand and Rockwell give us searing Oscar-worthy performances and it will be difficult for the jury to look beyond them for the awards this year. In fact, all the performances are first-rate here and McDonagh must be commended for bringing out the best in his actors, as well as for showcasing human weaknesses with such compassion and understanding. Carter Burwell's measured background score and Ben Davis' involving cinematography will keep you affected throughout. This is one helluva film. You can't afford to miss it!
Watch Three Billboards outside Ebbing Missouri Trailer
Catch up on all the latest entertainment news and gossip here. Also download the new mid-day Android and iOS apps to get latest updates