Top Chef judge Gail Simmons on the essentials of making a mark as food critic in a brimming market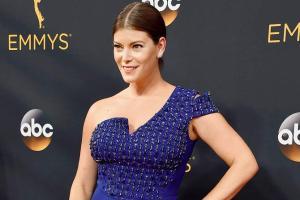 Gail Simmons
Set to be seen as judge of the 14th season of American reality competition show Top Chef, food critic and author Gail Simmons loves the fact that her job takes her across the cities of America. In an interview with mid-day ahead of the shows première on September 24 on AXN, she discusses why the show has stayed relevant for so long.
Over the years that Top Chef has aired, what according to you has been the best part about its evolution?
I think, a lot of things make the show great. For me, the most interesting thing is that we get to travel across the country. Every season is [shot] in a different city, and each city presents its own challenges, cuisines and culture. That allows our chefs, judges and the viewers to experience something new every time we bring out the show. Also, the talent keeps getting better. We work hard to present a group of chefs who are professional so that the competition is harder.
What advice would you give to aspiring food critics hoping to make a place for themselves in such a brimming market?
These days, everyone has a blog, and everyone wants to be a critic. I have been one for 20 years, but that's because I spent time learning how to cook and understanding the world of chefs. A critic needs to do more than [just] eat. You need to understand cooking, and how professional kitchens work. If you know any food critic, understand what made him/her successful. There's more opportunity now than in the past, and mentors have played a big role in it.
You only recently released a cook-book. Should you come up with another, what would that be about?
[I wrote about] my experiences and learning when on the road [while working]. If I write a book again, I'd do the same because readers relate to that. The fact that you can learn from across the globe and bring that [knowledge] home is important. Cooking is about being with your family and eating together.
Catch up on all the latest entertainment news and gossip here. Also download the new mid-day Android and iOS apps to get latest updates