The narrative has a peppy vibe aided beautifully by some nineties hip-hop classics and distinctive CGI and VFX. The wrap-up of the finale fight involves some heavy damage to the metal bodies of the Autobots before a revival takes place and the humans are able to help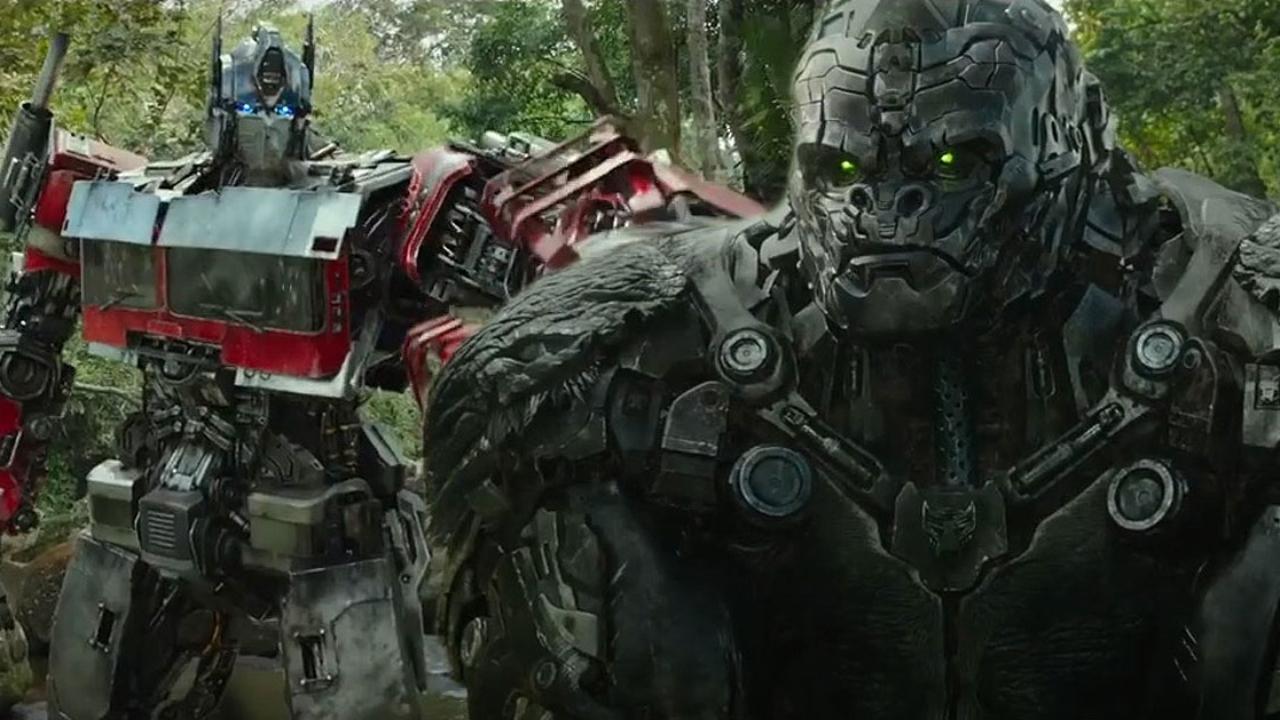 Still from Transformers: Rise of the beast
Film: Transformers: Rise of The Beasts (IMAX 3D)
Cast: Anthony Ramos, Dominique Fishback, Luna Lauren Velez, Dean Scott Vazquez, Tobe Nwigwe, Peter Cullen, Ron Perlman, Peter Dinklage
Director: Steven Caple Jr.
Rating: 3/5
Runtime: 128 mins
This franchise entrant is certainly better than most that came before it. It's far more lucid, the action is more clearly defined and there's a form here that is far more eye-pleasing and easier to unravel intellectually. Steven Caple Jr. (the director of "Creed II") takes over the reins from Michael Bay (who directed the first 5 issues) and Travis Knight director of the best one so far, 2018's 'Bumblebee'.  This time it's a better-focused effort and there's a certain visual coherence that helps us see the action far more clearly and definitively. It's not all a blur like the gargantuan action sequences we saw in Michael Bay's version of the extravaganzas based on the Hasbro toys.  
ADVERTISEMENT
The Autobots including Mirage(Pete Davidson), Arcee, and Bumblebee led by Optimus Prime( Peter Cullen) team up with the Maximals including the majestic falcon Airazor (Michelle Yeoh), the roaring gorilla Optimus Primal(Ron Perlman), etc., to fight various intergalactic villains including the vicious Scourge(Peter Dinklage), the leader of the Terrorcons who is also the right-hand man of the planet-gobbling Unicron (Colman Domingo). They are all in pursuit of some ancient power hidden in two halves of an interplanetary beacon, that could help obliterate planets. Optimus Prime and his cohorts are obviously the good guys. The really cool aspect here is the way in which Mirage evolves into multiple Autobot personas.
It's 1994, New York, the humans in this mix include Noah Diaz(Anthony Ramos), a former military electronics expert looking for work to support the sickle cell disease treatment of his adorable younger brother, Kris (Dean Scott Vazquez), and Elena(Dominique Fishback), an artifacts intern at a Museum, who has more knowledge about ancient stuff than her Boss.  
A sort of prequel, in this film we can see that Hollywood has begun to embrace people of color even in Big budget franchise extravaganzas - so that's a good thing. Both the primary human characters here are of young people of color who are never given their due and feel marginalized because of it. It's a great social context for what comes thereafter. The narrative has a peppy vibe aided beautifully by some nineties hip-hop classics and distinctive CGI and VFX. The wrap-up of the finale fight involves some heavy damage to the metal bodies of the Autobots before a revival takes place and the humans are able to help. The climax is big, bloated, and shiny, as expected… but what came before is what makes this effort a worthy, imminently satisfying entertainer!